Why You Should Always Work with a Green Real Estate Agent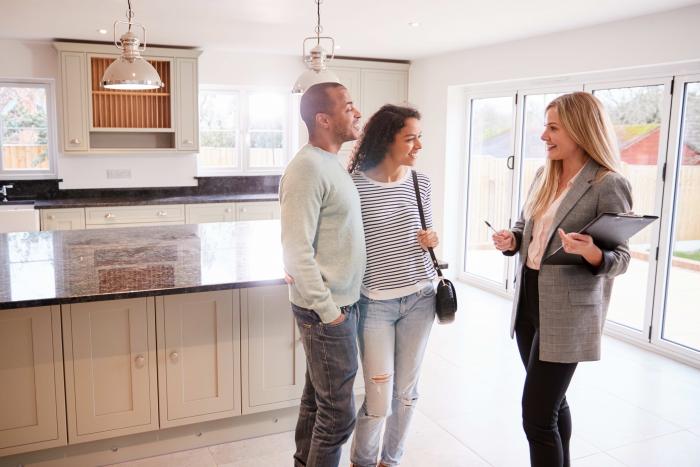 By Kari Klaus, founder of RealtySage.com
In 2006, I renovated my 1930s Cape Cod style home in Arlington, Virginia. I was a licensed real estate agent and had begun my LEED Green Associate credential. When I went through the checklist of things I wanted to renovate, I made sure that my budget included improvements behind the walls and in the utility room as much as it did for the fixtures, flooring and countertops. After installing energy efficient systems, dual zoned heating and cooling, a tankless water heater, radiant heated floors, engineered wood floors, quartz and recycled glass and concrete countertops and more, my years of working in the real estate industry hit me with a reality about my home's return on my investment. If I ever decided to sell my home that unfortunately, all these premium features that made the home more efficient, comfortable, and with lower utility costs, would be nearly impossible to market easily to potential buyers looking at pretty photos on real estate sites. There would be no instant way to indicate how my home performs better and is a better long-term value than other homes on the internet.
Fast forward a few years, I created RealtySage.com, which hosts listings with a Sage Score – it's a lot like a walk score but for premium features like sustainable materials, certifications, energy efficiency and smart technology features.
But as a real estate agent I knew that the process of buying and selling a home was full of many steps and no two transactions were ever alike -- looking at homes online is only a small part of the process. Knowledgeable real estate agents are the key to making sure that buyers can locate high quality homes and guide them through the process of appraisals, loans, and home inspections. Agents can also help market a seller's home for sale more accurately when they understand the benefits of a home's features, whether the home has new appliances, is outfitted with solar or geothermal, or boasts a LEED certification and homes of every type in between.
Using the Realty Sage platform and understanding the importance of knowledge and experience, RealtySagePros.com was born! But, you don't have to be specifically looking for or selling a green home to reap the benefits of working with an agent who is more knowledgeable. Here's why working with knowledge and experienced agents are important no matter what kind of home you're seeking to buy or sell.

Online Real Estate Searches
According to the National Association of Realtors, 99% of Millennials search for homes using online websites, often before contacting a real estate agent to begin their home search. And Millennials are the largest group of first time homebuyers at 66%.
It's important to know that most real estate sites limit the amount of important home details to the description section, especially when it comes to any premium features such as smart technology, systems, renewable energy and other high quality or eco-friendly materials. Even in those listing descriptions, information can be incomplete or inaccurate, depending on the agent's level of knowledge. If you are a seller, this is why having an agent who is more skilled in understanding premium features in a home including those upgrades you made to systems, appliances and energy efficiency are important. For buyers, it's important to have an agent who can dig a bit deeper than what is shown in the listing descriptions to share with you the benefits of features.

Financing
Did you know that not all financing and appraisals are the same? If you finally land on your dream home and it has solar, geothermal, a certification or is high performance energy efficient, then you are lucky! But sometimes these premium features can be problematic to appraisals and financing. Loans use appraisals to justify the loan amount. However, when the recently sold homes (comparables) don't have these premium features, it can be more difficult for the appraiser to justify the purchase price based on comparables alone. If you're working with a knowledgeable agent, however, they can help move the financing process along by making sure that you are working with a lender who can secure a loan to include these features and an appraiser who can conduct an appraisal using the Residential Green and Efficiency Addendum.
This financing page will be handy during your home search – so bookmark it! It has information and links to tax credits, rebates, incentives and even a few options to finance green upgrades into your loan.
Finding an Agent Who Can Do the Job
While doing a preliminary home search online is a great way to dip your toes into the water, having a knowledgeable real estate agent is where you can really get the best advice on which homes has the features and benefits that you are seeking, how to get it financed and other steps along the way include the appraisal and home inspection.
Real estate agent Miriam Gennari, President of MetroMakeover LLC in Northern Virginia says, "People are eager to learn about the value and benefits of an eco-friendly home and love to brag about it once they become aware." Gennari works hard to fill the gap of eco information that is often left out of national real estate websites, "I prefer to put the green features out in front. In my brochures and on the Internet, I make sure that customers and their neighbors feel informed about the sustainability of a home and where opportunities exist to increase the value of a property either before they list or even after they buy."
You can search for local agents with eco credentials like:
EcoBroker
LEED
National Association of Realtors Green Designation

Another option for finding eco agents is to simplify your search through an online tool like RealtySagePros.com.* The www.RealtySagePros.com platform is an eco real estate agent matching service which data-matches buyers and sellers to over 100,000 agents across the country. What's a bit different about Realty Sage Pros is that the platform data-matches agents across the country with credentials and/or experience and knowledge with eco and smart features. It's much easier to locate agents using one tool and through a simple short questionnaire. There are no obligation or contracts.
Finding the perfect home or selling your existing one, whether it's eco-friendly or not, having an agent with experience is an important part of the process.
*Rate It Green has a paid partnership with Realty Sage Pros, which means at no additional cost to you, if you participate in RealtySagePros.com, Rate It Green may earn revenue.


I am the founder of realtysage.com data driven platform for eco home listings and connecting to eco real estate agents. I have extensive experience, knowledge and understanding of the real estate market and trends, as well as a life-long passion for environmental causes and an education and experience in sustainability.
( 0 ) Ratings
( 0 ) Discussions
( 0 ) Group Posts
Reply/Leave a Comment (You must be logged in to leave a comment)
Connect with us!
Subscribe to our monthly newsletter:
Read More


Sponsored Listings
Related Posts
Read More