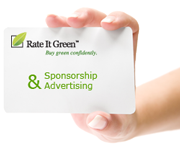 Advertising with Rate It Green is a great way to gain exposure to our Green Building Community, and to show your organization's leadership and commitment to expanding the market for green building products and services. Many of our Members come to Rate It Green just as they need to find information about materials and services for Impending projects. They are eager to learn more about your business!
Advertising:
Rate It Green offers a variety of advertising sizes and placements to fit your company's needs and interests. Premium Listings qualify for significant Advertising Discounts, from our home page ads to specific discussion topics and directory category pages. We will partner to determine where your organization can benefit most.

Discounts on Advertising
Advertise for 5 months, and get 1 month free
Advertise for 10 months, and get 2 months free
Package Pricing
Earn additional discounts by combining your ads with our Premium Directory Listings:
Gold Sponsors receive a 35% discount
Silver Sponsors receive a 25% discount
Bronze Sponsors receive a 15% discount
Advertising Opportunities

Home:
728 x 90 (up to 4, rotational)
120 x 600 (up to 4, rotational)
125 x 125 (up to 6 available, fixed)
Text Links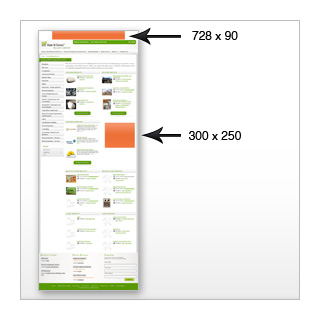 Directory - Top Level Product/Service Categories; Where to Buy; Community Landing*:
728 x 90 (up to 4, rotational)
300 x 250 (up to 4, rotational)
Text Links
Directory - Category Pages, 2nd Level and Below
(more specific categories):
728 x 90
468 x 60
Text Links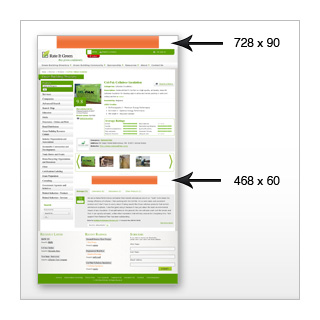 Directory - Item Pages
(Directory-wide; not available for specific pages)

*Community Landing is discounted through 11/30/2012.
Contact us at marketing@rateitgreen.com for additional information, and pricing.
Act now, while introductory pricing is in effect due to Rate It Green's recent relaunch!