Partners and Affiliations
Partners and Affiliations
Rate It Green is working to build the largest, most open directory and green building network. We're excited to start collaborating with some terrific partners who share our vision to lesson the impact of the built environment. Are you working to make more green building information available, or to help create more sustainable buildings and a circular economy? Let's connect!
Resource Partnerships

Greenroofs.com : Connecting the Planet + Living Architecture (1999) is an interactive website, online media company, vibrant social network, and the most comprehensive online platform for greenroofs, greenwalls, and related green infrastructure fields. Our Goal is to cover the earth friendly technologies of living architecture, low impact development, and related sustainable energy through international projects, news, video, social networking, marketing, and exclusive features on greening our built environment.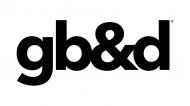 Green Building & Design (gb&d) is a trade magazine that connects and inspires green building professionals by partnering with those at the forefront of sustainable design, development, planning, and policy. Gb&d offers a comprehensive global perspective on new projects and products created with sustainability and social responsibility in mind. The award-winning print magazine and dynamic online edition generate a platform where professionals from all industries can come together to share their thoughts, inspirations, and hope for the future of sustainable design.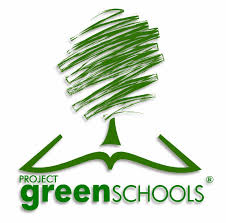 Project Green Schools is a leading non-profit organization which supports innovative Environmental Education, E-STEM Education, Leadership, and Action through a number of environmental programs and resources. Project Green Schools has educated more than 500,000 students at over 6,000 schools in the US, has recognized almost 600 Green Student Leaders, and has enabled more than 14,060 Hours of Environmental Service.

We are thrilled to be working with Project Green Schools to support and promote their mission to support the development of the next generation of GREEN students and schools.

The Northeast Sustainable Energy Association (NESEA) helps high-performance building and renewable energy professionals improve their practices by learning from and networking with each other. Founded in 1974, it is a member-driven 501(c)(3) nonprofit organization dedicated to advancing the adoption of sustainable energy practices in the built environment. Learn more at nesea.org.

New York Passive House (NYPH) was founded in 2010 by a group of professionals who found the need for an energy efficient built environment. What started as an unofficial meetup of like-minded professionals, has developed into a strong non-profit with members of diverse professional backgrounds. Today, NYPH leads the movement to promote the Passive House building energy standard in New York State, and New York City metropolitan area.
Through public outreach, education, and advocacy, the team at NYPH works to promote the Passive House standard for a healthy, comfortable and energy-efficient built environment.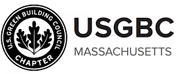 USGBC MA: http://usgbcma.org/
The USGBC Massachusetts Chapter is a membership-based community advocating for green buildings at the state and local level. The USGBC MA Chapter provides green building education, networking, advocacy and leadership opportunities for the sustainable building practitioner community and beyond. Our events and programming are supported and enhanced by the volunteer efforts of our community members.

Viva Green Homes http://www.vivagreenhomes.com
Viva Green Homes is the largest and most comprehensive online real estate marketplace for sustainable homes: 'The Zillow of eco-friendly homes.' Viva Green Homes is doing so much more than giving green homes a real estate website; it is actually changing the world of real estate with hopes of changing the world.
Affiliations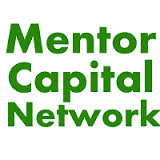 Mentor Capital Network http://mentorcapitalnet.org/
Rate It Green participated in the 2016 Mentor Capital Network Social Enterprise Competition:
The Mentor Capital Network is a trade name of The William James Foundation, a 501(c)3 Public Charity, which was founded in 2002 to support entrepreneurs who are creating impactful social enterprises around the globe. The teams we support put innovation, environmental sustainability and social change at the forefront of their business strategy.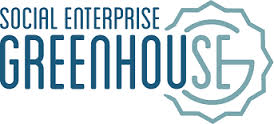 Social Enterprise Greenhouse http://segreenhouse.org
Rate It Green participated in the 2016 Social Enterprise Greenhouse Program:
Social Enterprise Greenhouse creates positive social and economic impacts by supporting social entrepreneurs and enterprises with the tools and networks they need to thrive. SEG serves organizations that strive to do well and do good. They use business tools and harness market demand to achieve their missions – delivering both social and financial impact.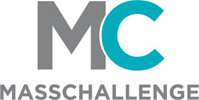 Rate It Green enjoyed being a part of the first cohort of MassChallenge, in 2010. http://masschallenge.org/