Marketing Tips for Green Contractors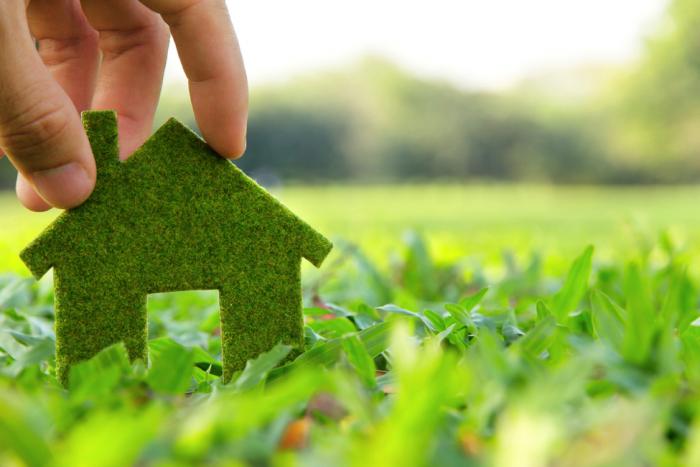 Sustainability is becoming an increasing priority to homeowners. A tipping point is on the horizon, and soon, green design will be an expectation rather than a plus when it comes to construction. Now is a great time to stake your territory and get the word out about your environmentally-conscious contracting business.
Here are some tips for building your green credentials – and your sustainable client list.
Apply for Green Certifications
Any contractor can advertise use of sustainable materials and green practices. But if you want to set yourself apart from those who slap the word "green" on their logo without actually walking the walk, apply for green certifications. While you may have to carve out several hours for studying and applications, these certifications will build trust among potential clients. They will also help you fortify and refresh your knowledge, which is a win-win. Here are some of the most trusted green construction organizations and their certifications:
● Leadership in Energy and Environmental Design - LEED Professional Credentials
● National Association of Home Builders - Certified Green Professional
● National Association of the Remodeling Industry - Certified Green Professional
● Associated Builders and Contractors - Certified Green Contractor
● Green Advantage - Green Advantage Certified Practitioner
These certifications will demonstrate your knowledge and commitment to homeowners looking for sustainable solutions. As a plus, training and studying for certifications will help you learn to communicate effectively with, and prove your expertise to, clients who may not be initially interested in going green.
Offer Green Advice with Every Estimate
When it comes to energy efficiency, homeowners often overlook the small solutions. Big changes like installing solar panels and buying all new appliances can make an enormous difference in a home's energy use. You can also try smaller changes, like adding insulation, installing low-flow faucets and showerheads, replacing old windows, adding weatherstripping, and installing a new thermostat. While you're scoping out a project, keep an eye out for potential issues and give homeowners advice on increasing sustainability. They'll appreciate the personal touch and may consider you more seriously because of it.
Focus on Cost-Effectiveness
While environmental concern is a compelling argument for green construction, the majority of clients probably won't base huge financial decisions on sustainability alone. Even if you feel highly passionate about the good sustainable building practices are doing for the planet, your customers want to hear more about the savings. While green products and services often have a higher price tag, they also often yield an impressive return on investment. Truthfully emphasizing this to your customers can encourage them to make more sustainable choices throughout a construction or a renovation project. Environmentally responsible products tend to be sourced and produced more thoughtfully, which often results in better performance. Getting customers to come to your way of thinking is about being dogmatic, but pragmatic.
Motivate Referrals
Digital and print marketing initiatives—including an intuitive, clean website —are a must. But client referrals are still vital, especially in the home construction industry. Be sure to keep in touch with your clients. Offer perks like free touch-ups or other small services in exchange for referrals. Make the referral process simple and, of course, make sure you're always doing work worth recommending.
Use Eco-Friendly Print Materials
Brand consistency is key to being memorable. A green logo on a business card may make enough of a statement about your priorities and expertise, but your logo on post-consumer recycled paper is even more of a statement. These extra touches show thought and consideration, which will help your clients feel comfortable choosing you for one of the biggest investments they can make.

Home Improvement Leads connects quality contractors to homeowners to give them the best home improvement experience possible. They specialize in solar leads, hvac leads, roofing leads, window leads and remodeling lead generation for contractors.
( 0 ) Ratings
( 0 ) Discussions
( 0 ) Group Posts
Reply/Leave a Comment (You must be logged in to leave a comment)
Connect with us!
Subscribe to our monthly newsletter:
Read More


Sponsored Listings
Related Posts
Read More