Planning Livability Instead of Aging in Place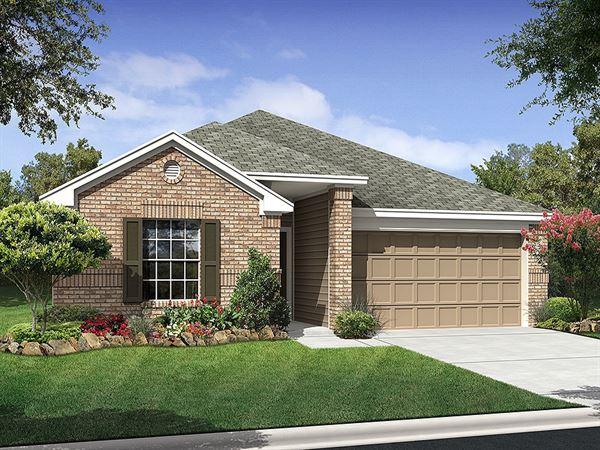 Planning Livability Instead of Aging in Place
By: Olga G. Alvarez, ASID, IIDA, CAPS, LEED-AP ID+C, EBOM, GGP

When trying to define the word "sustainable", what comes to mind is something that is maintainable and it's lasting. The idea of maintainability should include living comfortably in our humble abodes as we age. As empty nesters, my husband and I will soon be downsizing to keep things "sustainable". We're considering moving into a smaller home that will be located near our family but somewhere where we can function and get around on our own.
We don't want to be a burden to our children and would love to find a house that encompasses green features and allows us to age gracefully and be self-sufficient. The selection process will also entail an idea in mind that comes from that famous statement from real estate professionals – "location, location, location". Where will our new home be located? Will it be in a neighborhood that has easy access to mass transit and/or with other methods of mobility that don't require a car. Does the home provide energy and water saving features that will reduce the overall maintenance costs? Will the materials utilized to construct the home be durable without depleting natural resources or cause harm to the environment? Do the interior finish materials improve good indoor air quality? Will we be able to maneuver and maintain the home ourselves for another 20 or 30 years?
Many new homes are incorporating Smart Home technologies. These features can be very beneficial in facilitating how we function in our home as well as enhancing security for anyone of any age. They can be of great value for anyone young or old.
Some developers are even offering additional features such as electric car vehicle plug-ins. Others provide the substructure to install photovoltaics (solar panels) if the homeowners would like to do so in the future. What better way to have a home that is sustainable where you don't have to tear down and rebuild to add some of these features and reduces maintenance costs. This is what sustainability is all about. Imagine if the benefits of "livability" were also incorporated into these new homes features. I would love to see that but the market hasn't quite gotten there.
In looking at new home development features, many of these factors play an important role for people that want a comfortable home that doesn't hinder their standard of living. There are various communities that provide lifestyle amenities and a wide array of recreational activities but don't seem to include resources for really functioning within your home if one were to be incapacitated in some way.
Florida has many new communities for the 55+ and over population that provide many of these amenities but they don't offer solutions to living out one's golden years. When looking over some of the available floor plans, I wondered how I would maneuver around in a wheelchair or if I could bathe myself in the shower. Would I be able to cook a meal or just warm up some food by myself? Some of these "fixes" are easy enough to accomplish when building new versus remodeling an existing home. Again – part of the sustainable story should be that a home is maintainable and promotes livability.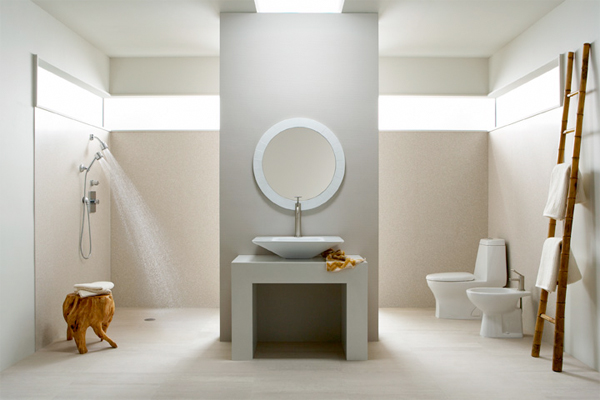 This is an example of a bathroom that is easily adaptable yet it has an elegant design.
It's unfortunate that "livability" is not incorporated yet. Aging in Place is something that needs serious consideration by developers that target the more mature new homeowner. Most homeowners would rather enjoy the comforts of their own home and communities rather than move to a more institutionalized living space.
We haven't reached the "tipping point" yet in addressing this issue because no one wants to grapple with the idea of getting old. It's time to begin the conversation of a lifelong home as part of the sustainability talk. Marketing liveability and visitability could be profitable to developers that offer options in the design and construction of new homes to the 55+ homebuyer. America has an aging population with an increasing life expectancy, most of whom desire to stay in their homes indefinitely as they age.
HomeAdvisor's 2016 Aging-in-Place Report (http://tinyurl.com/j4pu7lt) provides great insight on this topic. It suggests that we start to change the dialog to one that embraces "livability" instead of "aging in place". The perception of the ugly grab bars in bathrooms needs to be changed to more design-oriented solutions that are simple to implement. If designed correctly, livable interior home spaces can be beautiful and functional for any age.
Let's start the conversation to learn more about the ROI of a lifelong home.
Olga G. Alvarez is a sustainability consultant and a Certified Aging-in-Place Specialist (CAPS). She understands the unique needs of the older adult population and is knowledgeable about, aging-in-place home modifications and solutions to common barriers. www.projectcoordinatingservices.com

Owners, architecture and design firms (A&D), and general contractors (GC's) rely on Project Coordinating Services, LLC, for implementing green building strategies. Our emphasis on LEED® Administration, Green Globes, FITWEL and other certifications is a specialization we provide to simplify the process for our clients.
( 0 ) Ratings
( 0 ) Discussions
( 1 ) Group Posts
Reply/Leave a Comment (You must be logged in to leave a comment)
02 - of - 02 Comments
Hi Olga -

I saw this and thought you might like to read about the Grissom Lane Zero-Energy Apartments in Blacksburg, Virginia:

https://www.communityhousingpartners.org/444/275/grissom-lane-zero-energy-apartments-in-blacksburg-virginia.html

The developer (Community Housing Partners) worked with with the Town of Blacksburg to make the apartments eco-friendly and affordable, for residents aged 55 years and older. The project kicked off with a charrette, held by an organization called the New River Valley Livability Initiative (might be a good contact). Stakeholders discussed aging in place, but I think along the lines of what you are saying - as the developers then apparently focused on safety, independence and comfort for residents for the long term. The community is also apparently designed as walkable, with greenspace. The development was designed to meet EARTHCRAFT's Net-Zero standards (I am not sure if it has final approval).


The development was funded in part by the Town of Blacksburg's Community Development Block Grant Program, the New River Valley HOME Consortium, and NEIGHBORWORKS AMERICA.
By Allison Friedman I Jan 23, 2017
This is timely and a topic of utmost importance in this age of baby boomers coming to age....I think livability is a great concept provided that the elderly persons are connected to their peers..One of the main problems with the elderly are that they are lonely and anxious as I experience this myself with my aging mom.....If we can provide services for home visits and activities and create spaces that allow for the livability and "aging in place" this concept will be realistic for future generations....
By Interior Elements I Jan 25, 2017
Connect with us!
Subscribe to our monthly newsletter:
Read More


Sponsored Listings
Related Posts
Read More