How to Green Your Home with Ease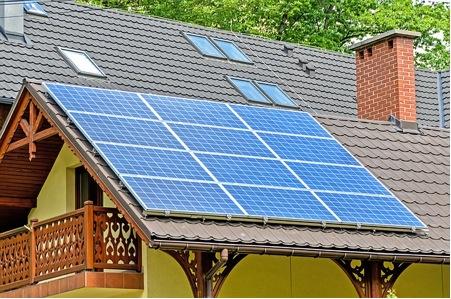 We all want to pitch in to help the environment but it can seem daunting. Never fear because here are a few ways you can transform your home into an eco-friendly oasis.
If you're reading this, you're probably keen to pitch in and do your bit to help the environment. There's so much you can do to make your home eco-friendly, but you might be wondering where you should start.
Perhaps you already recycle and do your best to reduce the amount of waste that's created by your household, but there's so much more to having a green home.
These are the best ways you can transform your home into a sustainable and environmentally-friendly oasis.

Gardening and Composting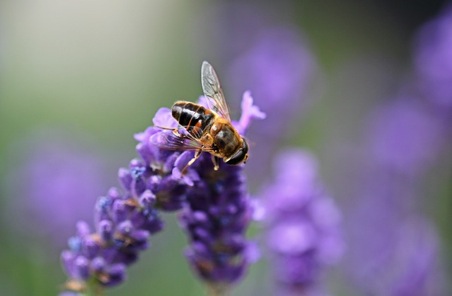 When planning your garden, it's important to look at what you need and how the environment could benefit.
If you live in an area that's prone to drought, and you don't want to waste water on your garden, look for drought-resistant plants. If your house gets hot during summer, plant some heavy foliage in front of your windows to provide shade and keep your house cool.
The bee population is declining, causing a detrimental effect on our environment. To help take care of the bees, plant bee-friendly plants, such as lavender, honeysuckle or foxglove. There are also herbs and vegetable plants like strawberries, apple trees, chives, sage and coriander that will benefit bees and your taste buds.
Composting is a great way to recycle your kitchen scraps, tea leaves, fireplace ash and garden waste. Making your own compost will mean you won't have to buy fertiliser to keep your plants healthy.
But don't stop at your front door. Bring the greenery inside with some perfect indoor plants. These will purify the air inside removing pollutants like benzene, ammonia, formaldehyde and xylene. Dracaena varieties, spider plants and Boston ferns are easy to grow, while Aloe Vera has a bunch of other great uses.

Energy-Efficient & Water-Saving Products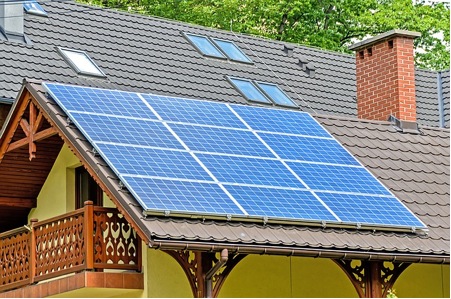 Many of us worry about our household's energy consumption. Short of switching everything off and sitting in total darkness, the best thing you can do is to buy energy efficient products.
Most retailers will display energy ratings of white goods and appliances, so keep an eye out for that. Even if the energy-efficient product costs more, it will end up saving you money.
Buying CFL and LED lightbulbs are pretty common these days so resist the urge to revert back to incandescent bulbs. CFL lights these days come in warmer tones so you won't have to compromise on atmosphere.
Solar panels are a great option for homeowners. Solar energy is renewable and sustainable and you will save a lot of money on your electricity bill. You might even end up contributing electricity back to the grid. There are even government incentives that may help subsidise the cost of installing solar panels.
Low-flow water fixtures will have you saving on your water bill and are especially prudent if you live in a drought-prone area too.
Environmentally Friendly Products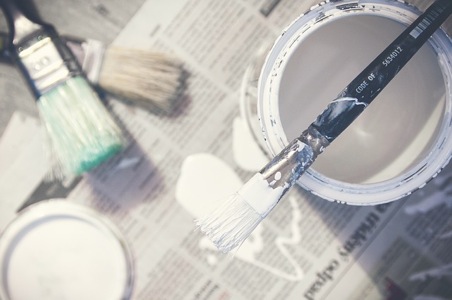 If you're building a new home, or renovating an old home, a great way to avoid budget blow-out and to care for the environment is to reuse and recycle old items. Recycled timber isn't only eco-friendly; it can look amazing.
Go on a scavenger hunt for some recycled items for your new build that will add character and charm. There are tons of environmentally-friendly options for roofing, insulation, and windows.
When painting avoid conventional paints which can contain Volatile Organic Compounds (VOC) like formaldehydes and heavy metals. VOCs can seep out of your walls, and these paints can damage the environment so try eco-friendly paints made from plants that contain no, or little VOCs.
You can also get green cleaning agents that won't pollute the environment. Wherever possible, buy products that will do little harm to environment.

Author: Kate Smith is the resident interior designer at Brosa and mother of two. She has helped decorate hundreds of properties and is responsible for styling Brosa's product shoots. Kate loves helping people make the most of their homes. She also writes on Brosa's blog, like the latest eco-friendly design ideas piece. She is a big fan of comfy beds and summer ice-creams

Brosa sets out to reinvent the furniture process with designer pieces that don't cost the world because they are delivered straight from the makers who pour their heart into each and every piece.
( 0 ) Ratings
( 0 ) Discussions
( 0 ) Group Posts
Reply/Leave a Comment (You must be logged in to leave a comment)
Connect with us!
Subscribe to our monthly newsletter:
Read More


Sponsored Listings
Related Posts
Read More