Deep Energy Retrofits for Brownstones and Brick Row Homes - Let's Create a Movement in Boston

BACKGROUND
The first U.S. rowhomes were built in Philadelphia during the 1700s. They shared one or more walls with neighboring units, which offered material efficiencies and required less land. Later, row housing became common in many cities across the country and particularly in New York City, Philadelphia, Baltimore, San Francisco, Washington, D.C., and of course, Boston.
Certain neighborhoods, such as Back Bay, Beacon Hill, and the South End, in Boston are cases in point. As originally built, row housing varied from working-class housing to the most upscale/fashionable neighborhoods. However, the typical image of a Boston row house remains that of a red-brick, 19th-century Federal-style building, perhaps with a bayfront and often a high first floor and a gracious, welcoming stairwell. Today, many of these homes are located within historic preservation districts.
LIFESTYLE UPDATES
Modern standards are desired by homeowners when renovating these buildings - and can be achieved while adhering to historic requirements. First, renovation offers an opportunity for major aesthetic and design updates. Floor plan updates can help shed the antiquated layouts of bygone years and adapt the buildings for modern lifestyles with improved functionality.
DEEP ENERGY RETROFIT BENEFITS
In addition to lifestyle updates, striving for a deep energy retrofit offers significant benefits not found in buildings that are updated only to minimum energy code requirements.
The benefits of a deep energy retrofit include:
thermal comfort, with stable temperatures throughout the home
sound attenuation, which helps mute noise from the street and neighbors
improved indoor air quality, with a constant filtered supply of fresh outdoor air
lower energy consumption, yielding lower operating costs
less maintenance, with greater durability
carbon footprint reduction, with low or no operational emissions
It's important to note that these benefits can be gained while maintaining the opportunity for historic preservation.
DEEP ENERGY RETROFIT DEFINED
A deep energy retrofit is a renovation that results in a significant energy use reduction. This is achieved with a highly insulated, airtight building enclosure to reduce heating and cooling requirements, high-efficiency systems that consume less energy (heating, cooling, hot water, appliances, lighting, and ventilation), and often, renewable energy to help offset energy consumption. The enclosure and systems all work together as a whole-house solution.
THE OPPORTUNITY
Buildings consume approximately 40% of all energy used in the U.S. When paired with the knowledge that 85% of our existing housing stock will remain in place until 2050, this creates a strong incentive when retrofitting existing buildings to improve energy efficiency while also protecting occupant and environmental health.
Typically, a building's enclosure is only updated once every 40 to 100 years. Seizing that opportunity when presented is essential, because the chance may not return for many decades.
MOVEMENT
Brick, brownstone, and masonry deep energy retrofits are taking off in many cities, and most notably in Manhattan, Brooklyn, the Bronx, Queens, and surrounding neighborhoods in New York City, where hundreds of units are undergoing energy renovations.
Boston's time for deep energy retrofits is now!
Each renovation offers the opportunity to choose high performance.
Today's choices will last for decades, so make the right one.
CASE STUDY
ZeroEnergy Design's SouthEnd RowHome is an example of an energy-efficient, modern, deep energy retrofit. The efficient, brick rowhome in Boston's South End neighborhood respects historic requirements and ensures both the health and comfort of the homeowners. The updated building supports the modern lifestyle of a family of three and even includes a rental unit for continuing income.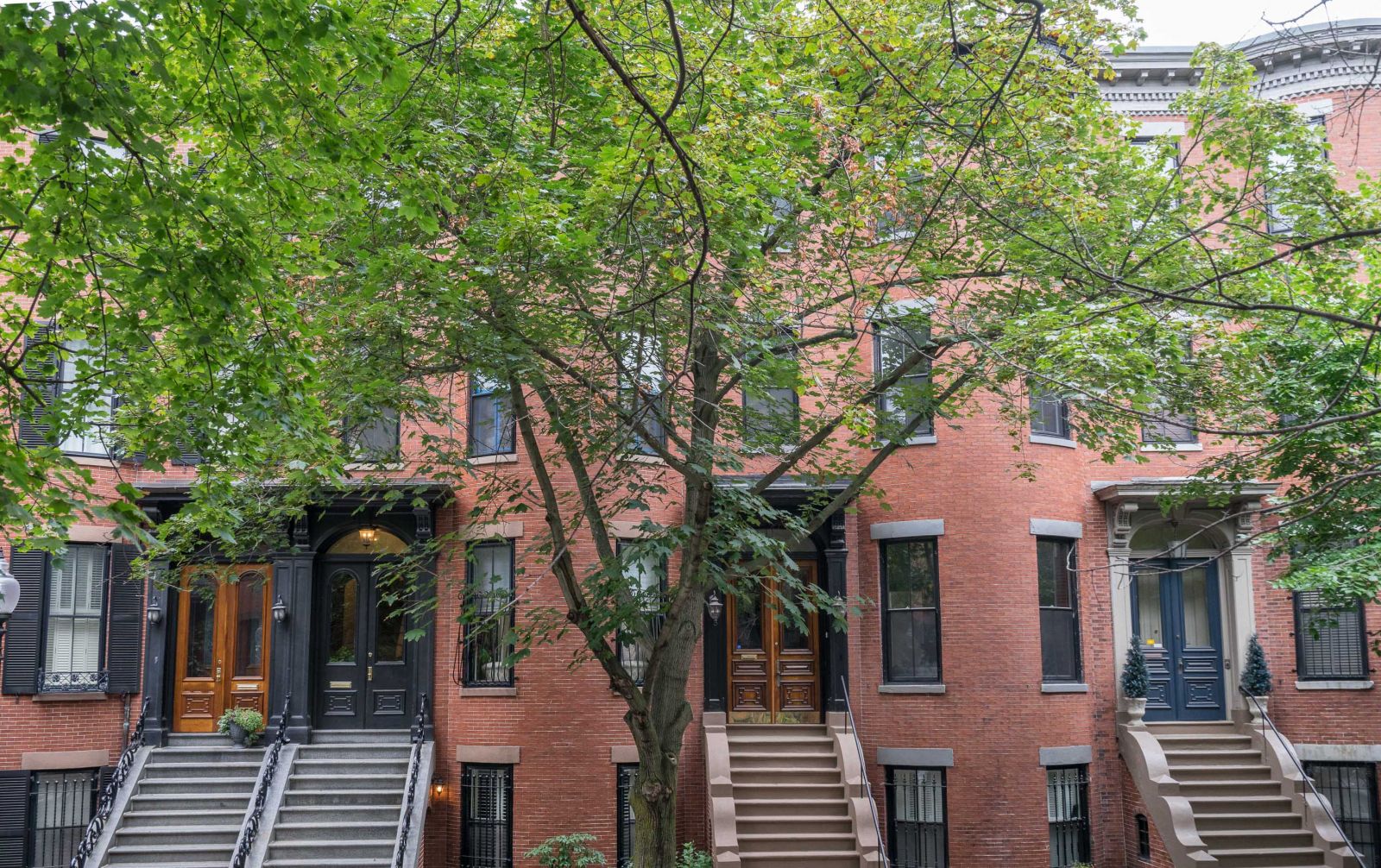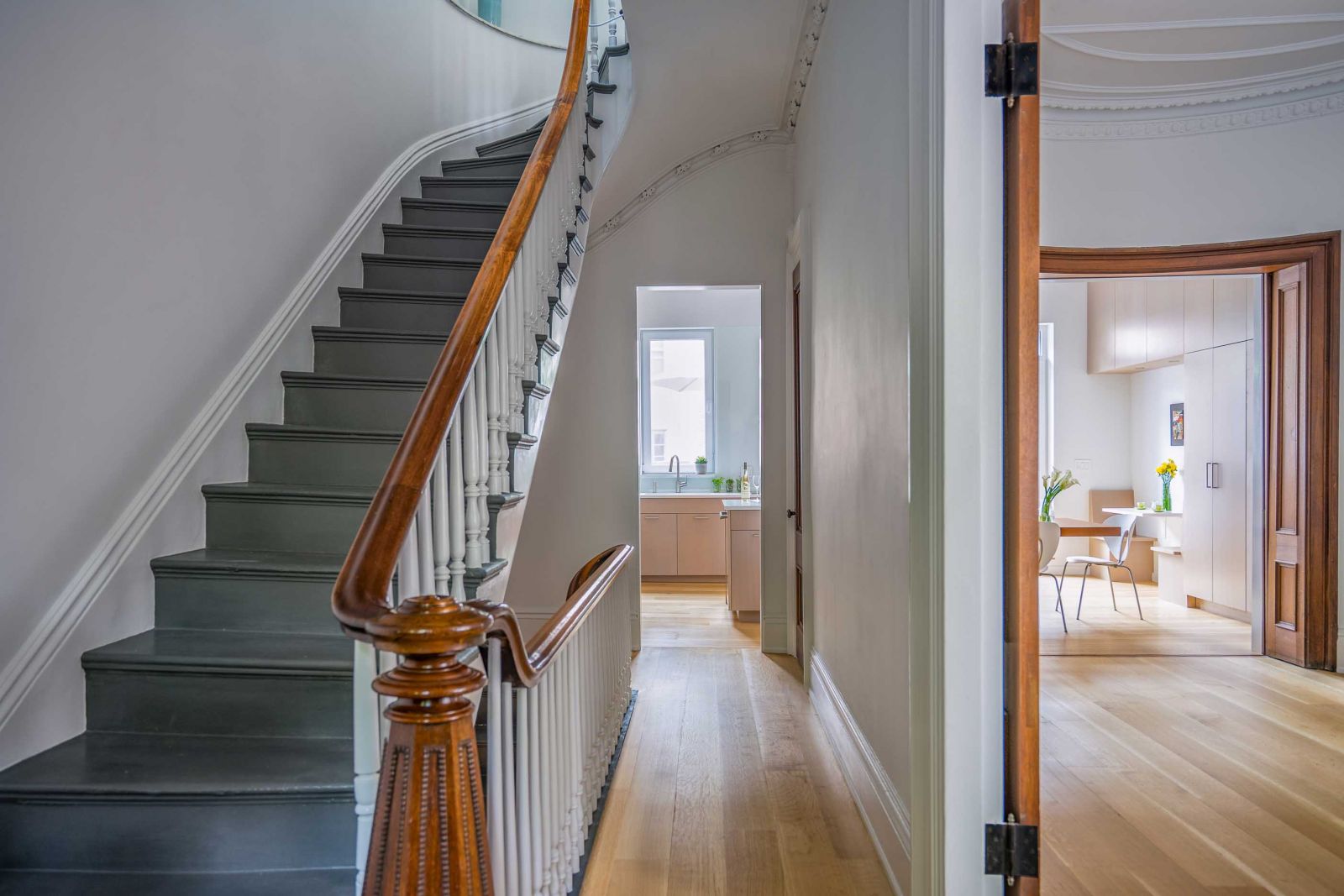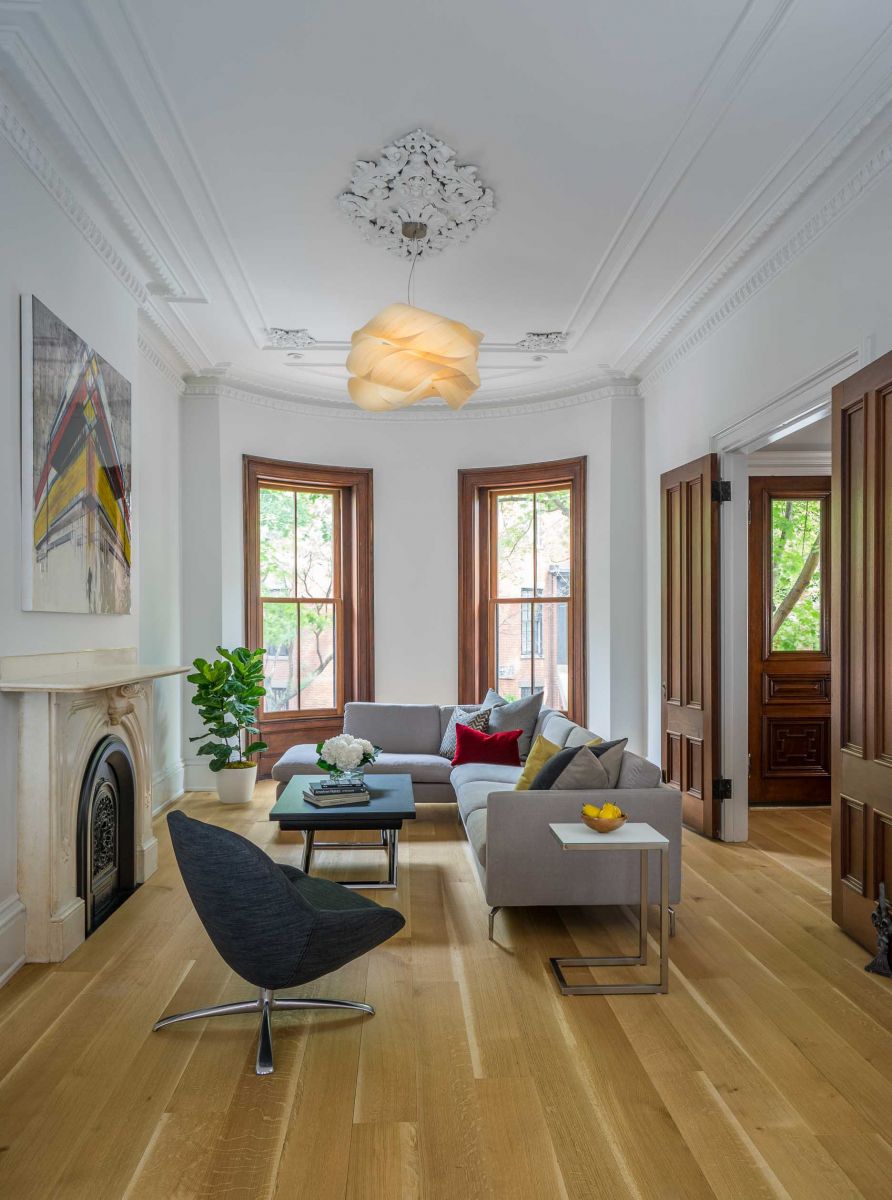 Project Goals:
Update an antiquated layout for a modern family
Create a desirable rental income unit
Improve thermal comfort
Save energy and reduce the carbon footprint
Create a healthy home
Energy Efficiency Features:
pEUI: 11.0kBtu/sf/yr
Continuous insulation on the rear facade
Triple pane windows and restored historic compliant windows
Continuous air barrier
Air source heat pump
Heat pump water heater
Energy recovery ventilation
Electric car charging stations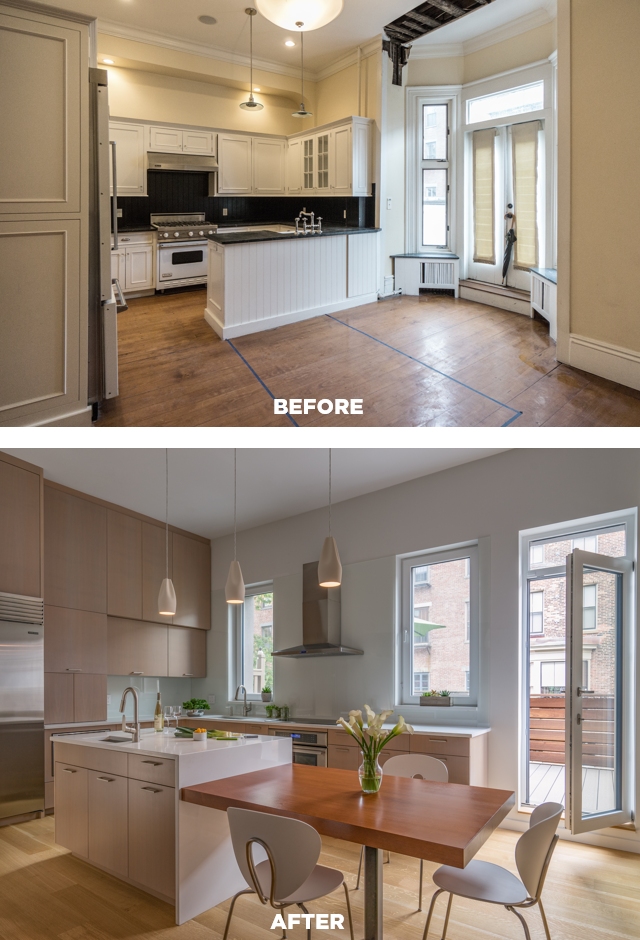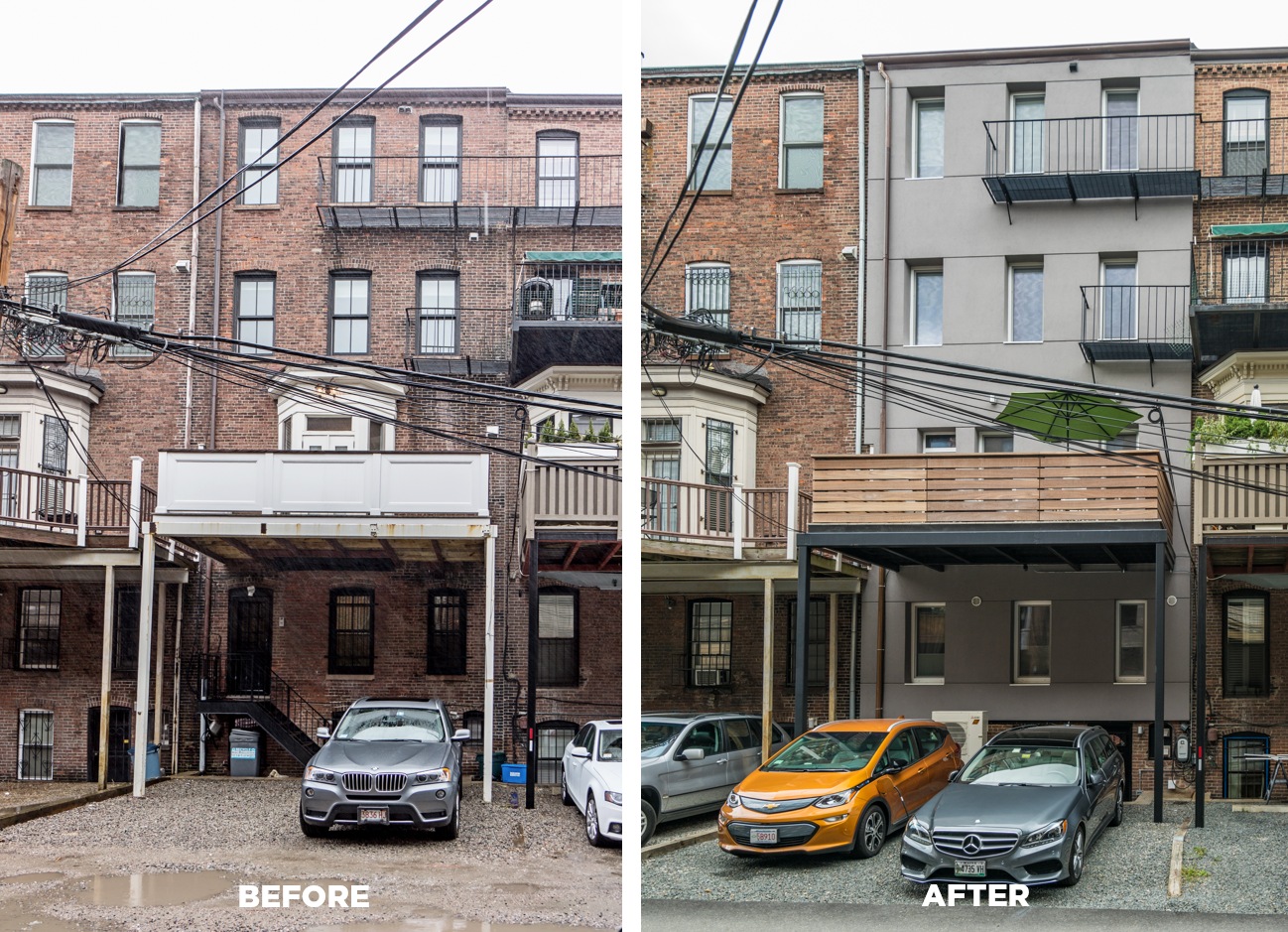 MORE:
SouthEnd RowHome Project Case
Before/After Photos
Boston Home Article



Adam Prince
ZeroEnergy Design | ZeroEnergy.com
Boston | Cape Cod | Portland

Photos - EricRothPhoto.com

ZED creates innovative and environmentally sensible homes. Our multidisciplinary team of architecture, engineering, and business professionals takes a calculated approach to modern green design & sustainability. The consistent result is a beautiful, high-performance home matching the owner's lifestyle, aesthetic desires, and environmental ideology.
( 0 ) Ratings
( 0 ) Discussions
( 0 ) Group Posts
Reply/Leave a Comment (You must be logged in to leave a comment)
01 - of - 01 Comments
This looks like it might be another great example of a deep energy row house retrofit - and there's virtual tour tomorrow! https://nesea.org/be-event/virtual-pro-tour-passive-house-retrofit
By Allison Friedman I Jun 17, 2020
Connect with us!
Subscribe to our monthly newsletter:
Read More


Sponsored Listings
Related Posts
Read More