The HouseZero Project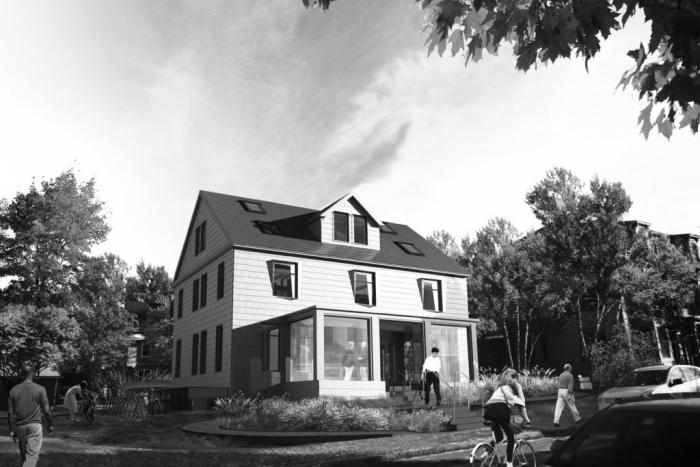 Harvard University, Snøhetta, and Skanska Technology have collaborated to retrofit an 80-year old timber-framed former house in Cambridge, Massachusetts, a project they call HouseZero. Purchased by the University in 2011, the building serves as the headquarters for the Harvard Center for Green Buildings and Cities, created in 2014 as a part of Harvard's Graduate Center of Design.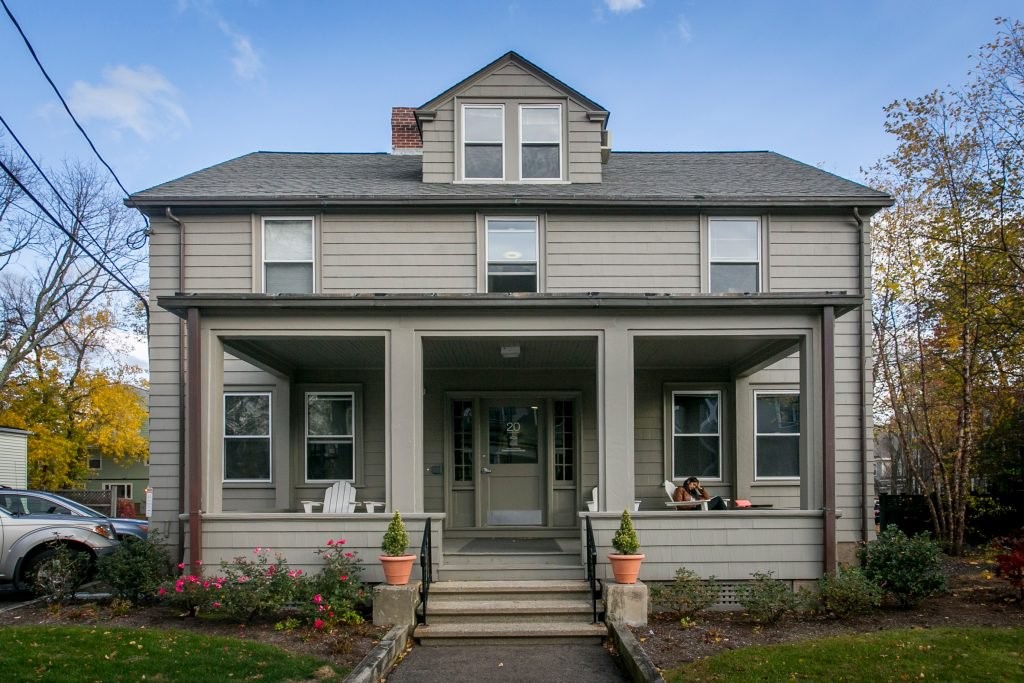 After years of research, four goals were developed for this project:
Almost zero energy required for heating and cooling
100% natural ventilation
100% daylight autonomy
Zero carbon emissions (including embodied energy in materials).
The team hopes that they will help test or even discover new energy-efficient solutions through this project that can be released into the wider market. Although these goals may seem ambitious, they believe they can accomplish them using existing technology that can be purchased already. According to Ali Malkawi, Professor of Architectural Technology and the Founder of the HouseZero Project, "We could have done something that's futuristic, but what we chose to do is use existing ideas and technologies, put them all together, and see what we can do and push and reach goals that no one has reached before in terms of retrofits."
After the renovations, HouseZero will look almost the same on the outside, but it should run on almost no energy. One of the new adjustments include improving the building's insulation layer and creating a more air-tight envelope through new and enlarged windows and skylights with high-insulation values. Another change will be significant ventilation work, including an air quality and comfort monitoring system that automatically opens and closes windows, and a solar chimney to circulate and vent air out of the building. The team will install an underfloor radiant system and a ground-source heat pump, and a solar thermal panel on the roof will supply hot water for occupants. Energy generated by rooftop photovoltaic panels will be stored in a battery for use on cloudy days, while surplus energy will be fed back into the city power grid.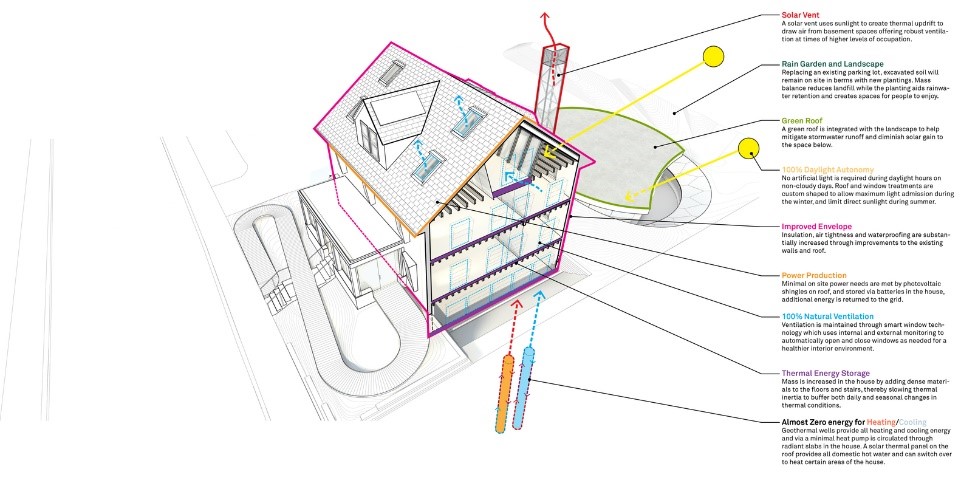 The HouseZero project will hopefully demonstrate that retrofitting can be affordable, as well as efficient. By setting this example, the team hopes that others will follow, resulting in significant energy savings, which they believe could save billions of dollars each year. So far, the group has not released a cost for the project. However, costs for this project would be different than a normal home because it is also used as an office and a lab. That being said, Malkawi says, "It can be done in a relatively inexpensive fashion."
According to Malkawi, "We're shattering the belief that you need to build new buildings to be efficient. We want to show how this can be replicated almost anywhere, and solve one of the world's biggest energy problems, inefficient existing buildings." Residential and commercial buildings consume about 40% of total U.S. energy consumption, and existing buildings represent about 98% of building stock. If others follow HouseZero's example, it could help reduce the overall energy consumption significantly. The HouseZero project is a milestone in the green building community, and will hopefully serve as an inspiration and step in the right direction.
( 0 ) Ratings
( 14 ) Discussions
( 9 ) Group Posts
Reply/Leave a Comment (You must be logged in to leave a comment)
Connect with us!
Subscribe to our monthly newsletter:
Read More


Sponsored Listings
Related Posts
Read More