Sustainable Trends to Improve Your Home's Lifespan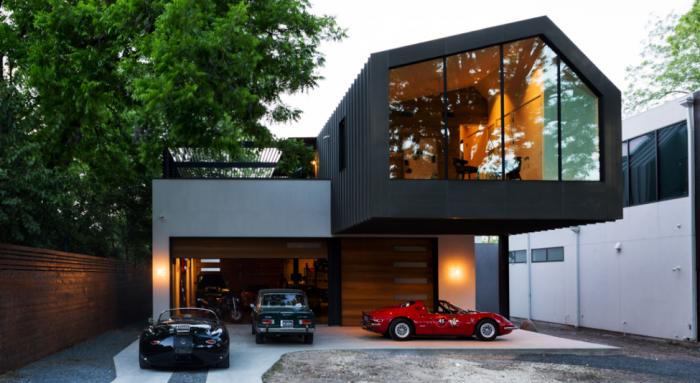 You've probably heard the phrase "go green" for years now. There is an increasing awareness of environmentally stable and sustainable building materials going into houses all across the world. Materials are increasingly being used to build homes that are not only friendly to the environment, they are also sustainable and easy to maintain.
One area that is growing in the sustainable materials being used is the exterior walls of the home. Not only do they perform to give structure to the house itself, they are also charged with protecting the inside of the home as well. From insulated concrete blocks to panels that are insulated, there are many variations of exterior walls that are sustainable and green-friendly. They can also help to give you a quieter, more insulated home at the same time.
Check out some of the trends below to see how you can improve not only the sustainability of your home but the lifespan as well.
ICF Homes
One trend in sustainable building materials is an ICF home or Insulated Concrete Form home. These types of concrete homes are not only fire resistant, they are also energy efficient and can help you reduce your energy usage and footprint. These homes can also withstand high winds such as in hurricanes and tornadoes making you feel even safer than you may in your home currently. ICF homes can also provide quieter homes to help you reduce the noise your family hears on a daily basis. They have many other benefits as well including saving you money and energy over a traditional wood siding home.
Long Lasting Home Exterior
Another popular option for the exterior is the steel log siding for replacing your current vinyl siding. This offers a beautiful traditional log home look while giving you a long-lasting exterior that is virtually maintenance free and fire resistant. This steel siding offers energy efficiency by insulating your home securely with foam between each piece of siding and the home itself. This is also 100% recyclable so if you ever want to change it out, you can do so without leaving a huge imprint in the landfill close by. The steel siding is also very durable meaning it can withstand many of the issues that the environment around it can throw its way. It is not only a great looking product, it also helps you to protect your investment in your home while being energy smart.
Air and Moisture Resistant Materials
Another great way to use sustainable building materials is to consider a house wrap. This is a way of protecting your home from air and moisture that can wreak havoc on the inner workings of your residence. Many are choosing to use a house wrap to help reduce the loss of air through cracks and leaks in their home while preventing moisture from coming in and causing mold or warping in their wood frames. Wrapping your home can help reduce your monthly energy bills as well by giving you a solidly sealed home. You do not have to worry about leaking your heating and cooling out of the home any longer.
This is a very easy product to install and it helps to protect your home from the harmful UV rays of the sun as well.
You want to make sure that you get a high-quality house wrap and not just any wrap will do. Make sure to check the product sustainability, durability, and warranty as well.
You can go green whether you're building a new home from scratch or you want to simply update your current home. Consider using a house wrap or installing steel log siding to help protect the exterior. You can also consider ICF homes if you're building a new home. There are many benefits to this sustainability and to using these products in your residence.

Bautex Systems, LLC is focused on transforming the built environment by providing builders and architects with smarter, stronger, more versatile building materials and solutions.
( 0 ) Ratings
( 0 ) Discussions
( 0 ) Group Posts
Reply/Leave a Comment (You must be logged in to leave a comment)
Connect with us!
Subscribe to our monthly newsletter:
Read More


Sponsored Listings
Related Posts
Read More