Surprising Cities are Investing in Solar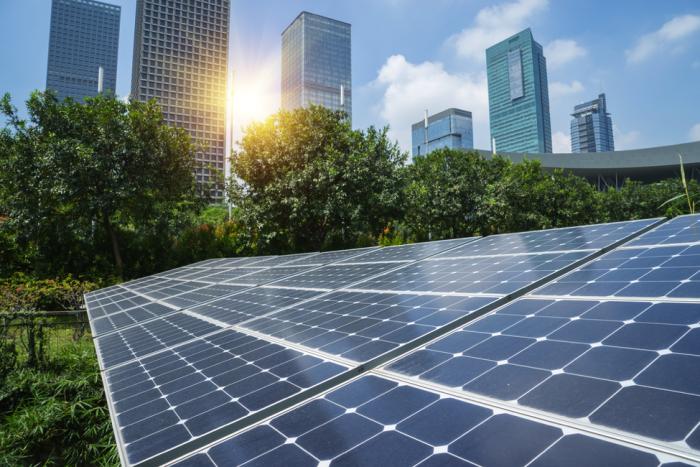 The solar industry has boomed in recent years, due in large part to Congress's approval of the Solar Investment Tax Credit (ITC), which allows for 30 percent of a resident's or business's solar renovation expense to be credited back on their next tax return. The ITC has helped spawn a whopping 1,600 percent increase in solar installations across the country since its inception in 2006.
Certainly, cities like San Diego, San Jose, and Denver seem like obvious locations to be leading the way in this industry due to their environmentally conscientious citizens, but they aren't the only ones! Thanks to state incentives and ideal climates, we at Modernize have found these three cities to be big surprises in their commitments to investing in solar power.


Indianapolis, IN
By the end of 2014, Indianapolis had installed 107 megawatts of direct current (MW-DC), elevating it to the 4th ranked city in the country for total solar photovoltaic power (PV). Some researchers even feel that Indiana gets enough sun to potentially supply 18 percent of the entire country's wattage needs. With the price of solar panels having fallen significantly over the past 5 years, Indiana's solar incentives make transitioning to PV both a wise and affordable choice.


Honolulu, HI
In 2015, Hawaiian Governor David Ige signed a bill mandating that Hawaii's energy needs be fully garnered from renewable sources by 2045, making it the first state in the country to establish such a commitment. In the last year alone, Honolulu added 276 watts of direct current (W-DC) per capita, pushing its overall capacity to an astonishing 417 W-DC per person! The Hawaiian government is backing up its commitment by offering impressive tax credits to incentivize its citizens to take the leap and convert their homes and businesses to PV.


Wilmington, DE
Like Hawaii, Delaware has made impressive strides in lessening their grip on fossil fuels by enacting the Renewable Portfolio Standard that requires the state to garner 25 percent of its energy sources from renewable sources by 2025. As for Wilmington itself, it is ranked in the top 5 cities in the country for installed PV per capita by Environment America and hopes to raise that ranking by expanding the solar array at the Porter Water Filtration Plant and the William J. Turner Municipal Complex in the coming year. If you aren't lucky enough to live in one of these cities, that doesn't mean that your city doesn't have financial motivators, too. The Database of State Incentives for Renewables and Efficiency has a complete list of every tax credit and incentive to help you turn your solar dreams into a reality.

Home Improvement Leads connects quality contractors to homeowners to give them the best home improvement experience possible. They specialize in solar leads, hvac leads, roofing leads, window leads and remodeling lead generation for contractors.
( 0 ) Ratings
( 0 ) Discussions
( 0 ) Group Posts
Reply/Leave a Comment (You must be logged in to leave a comment)
Connect with us!
Subscribe to our monthly newsletter:
Read More


Sponsored Listings
Related Posts
Read More