Increasing Green Building Performance with High Technology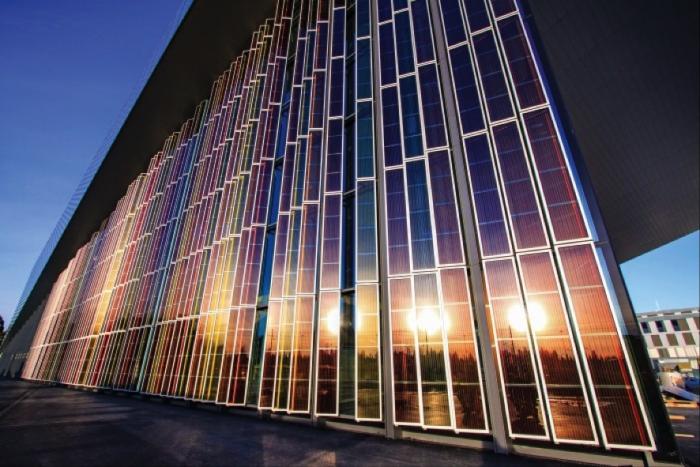 New means of building development are being sought to reach the highest possible level of performance with reduction of the consumption and waste generated. One goal is to create buildings that supply their own consumption needs, which is one of the biggest challenges for green buildings nowadays. There are different types to design green buildings, by natural strategies using the environment in favor to the building, and by high technology using sensors and equipment to help building performance. Designing green buildings with high technologies can help address these challenges by bringing ideal efficiency, economic benefits and positive contribution to the environment.
When we talk about high technology, we talk about smart buildings that are the combination of technology and advanced systems in modern architecture, with the capacity to attend to their own needs through equipment and materials that allow better performance. Several types of equipment and automation techniques contribute to achieving key goals, including autonomy of energy expenses and control of water waste and materials waste during the period of construction.
Examples of High Tech Green Buildings Include:
-The Port of Portland in Oregon has a system called Living Machine that uses plants and microorganisms to filter the wasted water and reuse it in toilets and non-potable ways.
-The Museum of Tomorrow in Rio de Janeiro used regional materials that reduce the environmental impact and also were reused material during the period of work.
-The Princess of Wales Conservatory in London has sensors that allow the windows to open and close automatically according to ambient temperature.
-The Swiss Tech Convention Center has dye-sensitive solar cells integrated into the facade in panels, which can capture sunlight and convert directly to electricity throughout the day.
-The Epicenter Arts for Humanity in Boston use a super-efficient envelope, including operable, low-emissivity and high performance windows.
These are just a few examples of diverse projects that use automation and technology to create strategies to reduce waste.
With a growing number of available technologies and studies in progress to continue further innovation, high technology buildings will grow to larger percentage share of buildings, and in particular the green building field. These buildings can achieve an excellent level of efficiency, making the technology investments worth more and more.
To read more: https://www.forbes.com/2010/07/02/high-tech-buildings-business-energy-green-buildings.html
http://nahbnow.com/2016/01/10-new-innovations-in-green-building-technology/
https://www.bisnow.com/national/news/other/10-cutting-edge-green-building-technologies-50570
http://cen.acs.org/articles/94/i18/future-low-cost-solar-cells.html
https://www.bdcnetwork.com/top-10-green-building-projects-2016
http://www.aiatopten.org/node/145
Image: Swiss Tech Convention Center

I am an Architect and Urban Planner graduated in Brazil and working with architecture since 2013. Nowadays I am living in Boston area. I have Zero Energy Building course completed in Harvard Extension School and this year could get my LEED GA credential. My interest in Sustainability and Green Buildings is growing up every day and becoming my focus, therefore my aspiration is to gain more experience and help people with my expertise.
( 0 ) Ratings
( 5 ) Discussions
( 5 ) Group Posts
Reply/Leave a Comment (You must be logged in to leave a comment)
Connect with us!
Subscribe to our monthly newsletter:
Read More


Sponsored Listings
Related Posts
Read More