Hydroponics for Sustainable Backyard Gardening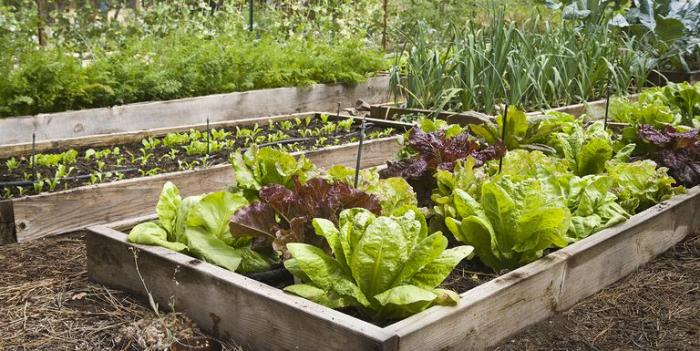 What is Hydroponics?
Hydroponics is a type of hydroculture, where plants are grown without using soil, i.e. only mineral nutrients required for the plants are provided. Soil is replaced by a medium called aggregate. This aggregate is what holds roots of the plants, usually perlite or gravel is used. The nutrients provided are from several sources such as fish waste, and natural and commercial fertilizers.
A hydroponic garden has a 30-50 percent faster growth rate and a larger yield than a soil garden. Hydroponic gardens also have fewer issues with bugs, pest, and disease.
How is this used for backyard gardening?
What materials are required to develop Hydroponic System?
In order to develop a Hydroponic system, one needs planting beds. These planting beds can be anything that will hold water, such as rain gutters, roof trays or small kiddy wading pools.. Further, Aggregare is required. However,Aggregate doesn't have to be new, but it must be sterilized to avoid introducing pests and disease into the hydroponic system. Pea gravel and perlite are two commonly-used types of aggregate.
What can be grown with Hydroponics?
A good ebb and flow system will grow just about any kind of plant. The size of planting bed must be taken into account to decide the type of plants to grow. For eg, shallow trays work well for small to medium sized plants; deep trays and heavy aggregate work well for large plants, especially if they will bear a lot of fruit. Further support plants might be needed if the plants eventually become top-heavy with a trellis or strings to keep them from tipping over and falling out of the basin.
What other system types can be used?
Other types of hydroponic systems suitable for backyard gardeners include a deep-water culture system called Drip Hydroponics. This can be made from the plastic storage bin and few net pots which will allow water to flow through, and an air pump that helps to recirculate the water.
This type of setup is good for fast-growing plants such as salad greens and water-loving herbs.
Precautions should be taken to avoid clogged nozzels as it can eventually kill the plants. A free flow of the nutrients and water is required to grow any kinds of plants.
Advantages and Disadvantages:
Hydroponics has several advantages such as sustainable as it needs less water and no pesticides but at times can be expensive and the stale water can lead to water borne diseases proper care is not taken.
Sources:
[1] Advantages of Hydroponics: http://easyponic.com/pros-and-cons-hydroponics/
[2] Hydroponics: What is Hydroculture information page
[3] Building Hydroponic Garden: https://www.wikihow.com/Build-a-Hydroponic-Garden
Image Source: https://www.countryliving.com/
( 0 ) Ratings
( 2 ) Discussions
( 0 ) Group Posts
Reply/Leave a Comment (You must be logged in to leave a comment)
01 - of - 01 Comments
Another method of hydroponics is called aquaponics, which uses growing fish to provide nutrients to the plants. Water is recirculated through a fish tank to the vegetable beds, and back to the fish. Feed scraps to the fish, they make ammonia wastes, bacteria in the gravel beds the plants grow in convert the ammonia into nitrites and nitrates, which the plants absorb, and clean water goes back to the fish. I had a demonstration project for a few years and got edible fish and vegetables out of it
By bartlett I Jul 26, 2018
Connect with us!
Subscribe to our monthly newsletter:
Read More


Sponsored Listings
Related Posts
Read More