Getting Your Green Building Products Specified - 4 Key Strategies

Journalist - Writing Green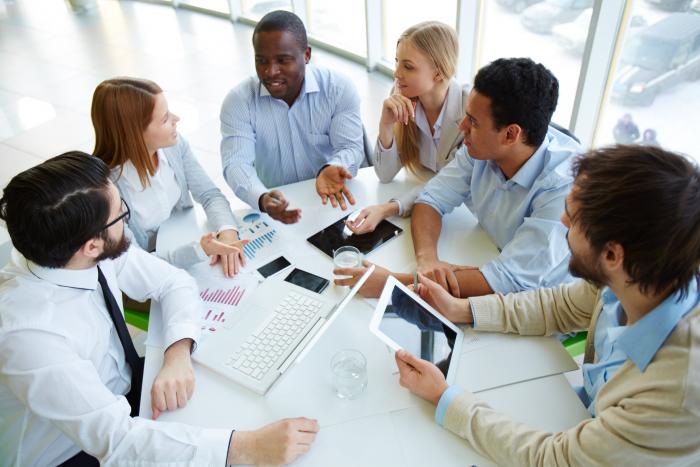 As green building activity continues to increase steadily across the world, it is a promising time for building product manufacturers (BPMs). According to a report by the United States Green Building Council (USGBC), Fifty seven percent of building owners are planning to make the majority of their projects green by 2021. Within a wider framework of growing environmental awareness and climate concern, rising client demand, environmental policies and regulations, and improving health and wellbeing are top drivers of this upward trend. With the pressure on to meet goals established by the Paris Agreement and the introduction of the Sustainable Development Goals (SDGs), it has become clear that healthier, and resource and planet efficient buildings must be a part of a global transition to a more sustainable economy. In addition to government initiatives at all levels, major corporations are adopting a stance on climate change, such as Microsoft's recent announcement of their plans to be carbon negative by 2030. These companies realize that green building as a part of increased green business practices can lead to significant cost savings, asset and productivity improvements, reputational benefits, and employee retention, among other positive results.
With all of this activity and growth, challenges still remain for the market and for individual product manufacturers. Top market concerns include inconsistent federal support, affordability perceptions, and a lack of wider public awareness of what is possible at what price. For a BPM, this is a transitional period where tremendous opportunities coexist with challenges of cutting through the noise and getting your product noticed and ultimately, specified. How do you get the attention of a busy architect or designer and let them know why your product is the best fit for their green project? Here are some top ideas on how you can build relationships wisely and communicate effectively to stand out from the crowd.
Build Quality Relationships
Building relationships today requires a different mindset than traditional sales work. First, you must understand your product and its place in the market. Be ready with an effective argument as to what makes your product different, and make sure you can convey an expert understanding, including all appropriate evidence and documentation. Part of understanding the market is also understanding and listening to your potential clients - what is their need, and how does your product meet this need. Be honest if a product is not right for a particular project - that honesty will lay the foundation for a trusting and long term relationship that will win you more business than the immediate sale.
The value of a trusting relationship with potential specifiers can not be overstated. To understand why, it's important to consider the perspective of the architect or designer. These professionals are working under deadlines in an increasingly busy and changing environment, and are establishing their own reputations while also building and protecting the reputation of their firms. This means they do not wish to make mistakes, which they may feel are more likely with trying new products. How do they make decisions? Specifiers might contact a technical advisor for advice, or they might prefer to do some research online where they can find specifications and other key details. Keep in mind that they are also receiving large volumes of advertisements and promotional materials, and visits, already. But often, it's powerfully tempting for specifiers to go with what they already know and feel comfortable with from experience, or with a product that is recommended by a trusted colleague. Word of mouth is very powerful in the building industry.
Within this environment of time and project pressure, it makes sense then that these busy and risk averse professionals may not easily stop to take what feels like a clear sales call or meeting, particularly for a new or unknown product and with someone they do not know. Therefore, when you do get an opportunity to introduce your product, provide quality and sincere information that builds confidence. Ask and answer questions. Focus on educating your potential client about how your product can meet their stated needs or solves a real problem. If you focus on building a solid and long term relationship where a specifier can trust you and your products to deliver, you will more likely be successful.
Provide Transparency Documentation
Providing clear and helpful information is an essential part of building trust, as well as a key part of getting your products specified. Increasingly, specifiers are held accountable for optimizing decisions based on environmental and health impacts, over the life of a product, with the skill level of expert analysts. BPMs can make these evaluations easier and stand out with great information, in addition to meeting key criteria increasingly required by major certification organizations by providing quality, thorough transparency documentation. This documentation is also increasingly required by some specifiers, and demand for third-party verification is also on the rise. It's no longer sufficient to make a sustainability claim - you need to be able to document product ingredients, risks, and impacts. Four key types of documentation are reviewed below. Note that many BPMs decide to use a third-party consultant to help develop their transparency documentation.
All of these assessments help specifiers to assess the impact of different products and to prepare required documentation for green building certification programs. They should be presented on company websites and in literature, as they are assets and can become impactful selling tools.
Become a Thought Leader
A great way to build trust and to establish or continue quality relationships is to educate and share your expertise as a thought leader. Becoming a trusted information source can be a way to break in with a new product, especially if you're acting as a resource and aren't "selling." If a specifier or potential client sees you speak at a trade show for example and then takes your card after asking you follow up questions, this may well be the start of a meaningful relationship. This person has learned from you and is now showing some interest, no sales pitch required. Of course, thought leadership doesn't have to be in person, and this is just one example. Some top ideas include:
Continuing Education Courses & Webinars: Offering online courses and webinars for AEC professionals are a great and convenient way to get your name out there, and to reach potential specifiers and clients efficiently. Especially for a new product, a live class or webinar provides a way to build name recognition. You can start and build relationships, and attendees come to you from the convenience of their screen, no travel needed. Brad Blank of GreenCE makes a wise point: "How many chances does a manufacturer have, to discuss their products for an hour and reach the top decision makers?" A live class may provide the opportunity for more interaction and follow up questions. A webinar is easily accessible at any time for AIA, LEED, and other accredited professionals who have mandated continuing education (CE) hours, many of which are filled after hours or on weekends. Both options provide measurable ROI and can be very time and cost effective. Your competition might not be using webinars effectively or at all, so providing quality content could really set you apart. Reminder; make sure to make your content interesting and exciting to make the most of this opportunity.
Major Trade Events: Speaking at a major event is a great way to both share your expertise and promote your company. Not only can you connect with your audience on a particular day, but many trade show sessions are recorded, affording you an additional opportunity to present for months or longer. Event websites also often continue to host your information and your topic long after the event has concluded. Another way to build your brand at an event is to exhibit. Exhibiting can be expensive and for many companies, it's becoming less popular. But to introduce a brand and potentially make several hundred contacts - and to have conversations, particularly if you're seeing feedback, a booth can be a great opportunity. Specifiers may also be more amenable to conversations about your product when they have approached you on the trade show floor. Don't rule exhibiting out just yet.
Smaller In Person Speaking Opportunities: Smaller local or regional events can provide a great opportunity to network, especially in your local community. Get out in front of local green building and building organizations, where you will make quality connections - these will be people you can help or who may be able to help you one day. Remember to think long term and focus on relationships. Presenting an idea or lesson learned to a local or smaller group is a great way to do some good, and it may yet reward you. Also, sometimes people may be more amenable to making personal connections and planning a coffee or meeting at smaller events where they may be less busy or have traveled less far and feel more connected to their local group.
Write: Make the time to share your thoughts and expertise. In the age of search engines and social media, you have every reason to share content. Post your quality content once, and people can see it for months or even years. You can share general green building lessons learned or expertise you've gained, and you can also share company and specific product news. If you're not "speaking" on your site and on the green building platforms and forums, you're giving up what can be a free opportunity to get noticed.
It's important to note that thought leadership is not "advertising" in a traditional sense, just as building quality relationships is not "sales" as it was previously known. Unless you are sharing specific company news or an announcement like a new product release, your article or blog type writing should be what is currently known as "Content Marketing," where you share something educational and of value rather than promoting directly. You want to become an expert people trust and feel they can go to as a resource when they want to learn more about what you wrote, or even about your industry segment once they click though to find out more about you (and they will if your piece is great). So, sincerity really does matter. You can include relevant links - and it's perfectly ok to explain something like an industry segment or tool and then share that this is also something your company does and is knowledgeable about. You don't want to overly promote or outright try to sell. This may be tempting, but it doesn't build the trust you need. Interestingly, sharing something of value can provide a surprise extra benefit. You will likely gain potential contacts, and it can also feel great to share your unique perspective gained from your personal experience.
Communicate Consistently and Sincerely
High Quality Marketing Information/Communication: Make sure your website is current and contains all of the relevant information and documentation about your products. You've worked hard to create this information. Why make it difficult to find? According to the AIA, 86% of specifiers are doing at least some searching online - you don't want to miss this opportunity to catch their attention. Additionally, make sure your sales materials and samples represent your product, brand, and values. Your message should be both quality and consistent. This is true for your newsletter and all communications, including emails. Make sure everyone is on the same page with your vision, mission, and your "voice," how you want to come across as an organization in terms of values. Be as explicit as needed about tone, and even word choice -and make sure everyone agrees.
Social Media Participation: Social Media channels serve multiple valuable purposes. At a minimum, you can share news, build your brand over time, learn about others in your space, and gain followers. Even better, you might start some meaningful conversations with potential clients or partners. Do not overcommit to social media. Pick channels you think you can consistently maintain and where you can do a great job. If you need help, social media professionals can expand your reach, but it's important they really understand your goals and voice. Junk posts are obvious and can damage your brand. You most often want to pull people to your message and news, and always only link to trusted content. Social media provides a great opportunity for building your reputation, especially over time, but you don't want to risk losing any trust by being careless or making a mistake. Pick your own tone, but also always keep it professional.
Keep in touch: It may seem obvious, but your existing clients are one of your best resources. Not only will they more likely specify or buy again if they're happy, but they will refer you to others. You've worked so hard for every lead, you do not want to lose a client you could have kept with more attention and communication. Check in with clients to see if they are satisfied and/or have questions, and if there's anything you can do to make this a better experience, and continue to check in on a regular basis as is reasonable. Remind them how great your product is, and let them know you sincerely care that they are having a great experience with your top sustainable product.
Getting your products specified may require some patience as you seek to build lasting relationships, document what you are offering properly, communicate with excellence, and really continue to educate yourself and others in person, through online courses and webinars, by taking some time to write, and through posting on social media and other channels. Through these consistent efforts, you will continue to revise your thinking about your product's place in this market and how you can solve your specifier and client problems and keep making your product and product experience even better. If you have a great product you can stand behind, and you communicate expertly and sincerely, and you continue to provide great service and educate yourself and others, you have a greater chance of breaking through the noise and establishing solid and profitable long-term relationships.

Master's in Media Innovation from Northeastern University Freelance journalist and blogger
( 0 ) Ratings
( 0 ) Discussions
( 0 ) Group Posts
Reply/Leave a Comment (You must be logged in to leave a comment)
Connect with us!
Subscribe to our monthly newsletter:
Read More


Sponsored Listings
Related Posts
Read More