Eco-Friendly Options for Roofing Clients and How to Sell Them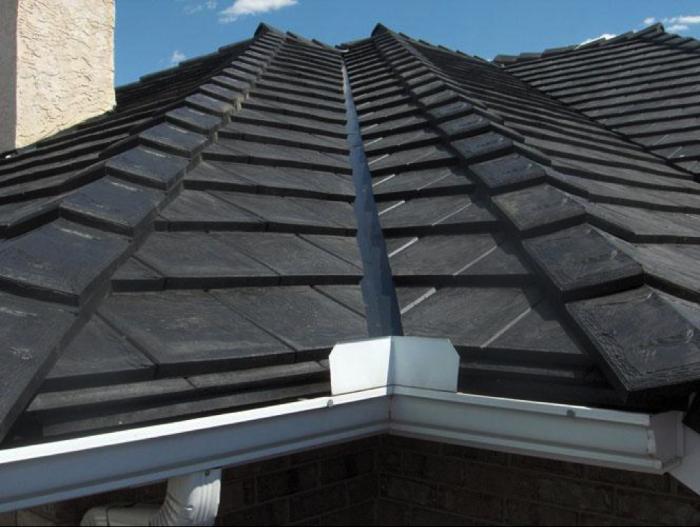 Repairing and replacing a roof is one of the biggest and most important home improvement projects that homeowners undertake. With a wide variety of options at varying price points, it can be difficult for homeowners to make a decision that is right for their home and budget. We've compiled a list of some of the top environmentally friendly roofing options currently available for homeowners and how you, as a business, can sell them to your clients.
Reclaimed materials
One of the simplest says to make a roof eco-friendly is by using reclaimed materials. Whether a homeowner prefers wood, tiles or shingles, or even a rubber roof, recycled roofing materials are widely available in most areas. This option is appealing to clients who want to save both money and the environment, since reclaimed materials tend to cost less than new pieces and are making use of something that might otherwise be thrown away.
Sustainable materials
If a homeowner is set on a new roof made from scratch, there are ways to maintain environmentally friendly practices while sourcing new materials. Taking wood from sustainable sources, where companies put back into the earth what they take from it, is eco-friendly and doesn't cost the earth. Locally sourced products are also considered sustainable, as you are helping the local economy and reducing costs in shipping and transporting to your location.
Durable materials
Homeowners can spend a significant amount of time and money on roof repairs and replacements if the materials used are not of the highest quality. Choosing durable roof coverings is an environmentally friendly option that will require less maintenance and stand the test of time. Aluminum or steel sheets, clay tiles, and asphalt are among the most durable roofing options and will last longer than other materials. These kinds of roofs also require less maintenance, which in the long run also proves better for the environment and budget.
Energy efficient roofing options
Some roofing colors and materials will provide more energy efficiency, including better insulation in the winter and heat-repelling properties in the summer. Roofing panels with built in insulation can dramatically decrease heating costs, while white and other light colored roofs naturally reflect sunlight. Make sure to let your clients know about the Energy Star rating of your roofing products and how exactly these materials can help them save money on their heating and electricity bills.
Green roofing
If your clients are set on an ultra eco-friendly lifestyle, and if your company has the capabilities to achieve this kind of finish, a green roof is an excellent way to increase the energy efficiency of a home and help it to become one with its surrounding environment. Also called a living roof, a green roof is partially or completely covered with vegetation. Homeowners may opt for this green option if they live in a rural area, want to increase their natural rainwater collection, and are searching for a creative way to cover and insulate their home.
Solar panels and water heaters
Whether or not your roofing company offers these kinds of products, we think that rooftop solar panels are worth mentioning. While solar panels are not a part of the actual roof, you can help clients determine which roofing options work best if they're considering an investment in renewable energy. Your local expertise will also help them decide on the best and most reputable solar companies in the area as well as give them tips and tricks for this eco-friendly energy option.

Home Improvement Leads connects quality contractors to homeowners to give them the best home improvement experience possible. They specialize in solar leads, hvac leads, roofing leads, window leads and remodeling lead generation for contractors.
( 0 ) Ratings
( 0 ) Discussions
( 0 ) Group Posts
Reply/Leave a Comment (You must be logged in to leave a comment)
Connect with us!
Subscribe to our monthly newsletter:
Read More


Sponsored Listings