COVID-19 and the Construction and Building Materials Industries - Possible Business Impacts

Journalist - Writing Green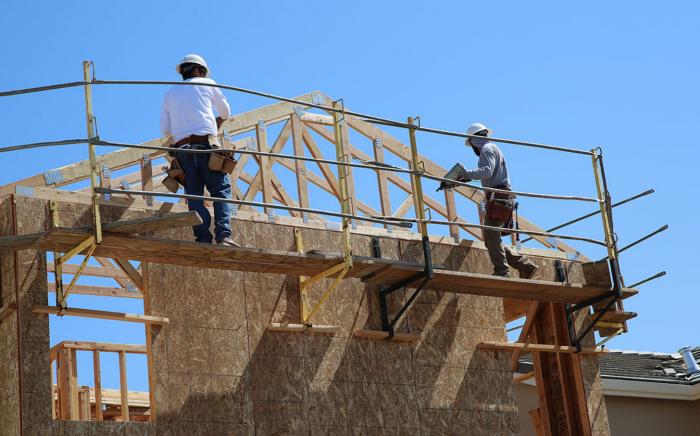 It is clear that COVID-19 is drastically affecting the global economy and impacting every industry in some way, shape or form. Aside from the immediate and urgent health concerns, a significant question on everyone's mind, including those in the construction and building materials industry, is "how will it affect my field?"
According to a Boston Globe report from March 16, Mayor Martin J. Walsh ordered a stop to all construction projects within the city in an attempt to slow the spread of the virus, the first move of its kind in the nation. A March 19 report from Engineering News Record (ENR), stated all construction operations in the state of Pennsylvania were ordered to stop, which included civil, building, institutional, residential, and specialty trade work. Likewise, on March 29, NY issued a directive lasting until April 28, that work on non-essential construction projects would be restricted. A Chicago Tribune story also predicted a slowdown to Chicago's 10-year construction boom due to added safety precautions being implemented on job sites in an attempt to avoid a complete construction shutdown.
Unfortunately, the construction business doesn't lend itself well to online work or teleconferencing but needs to be conducted onsite and in person, meaning social distancing will take a heavier toll. Until the crisis is contained, that's unlikely to change as construction is considered largely non-essential. While we can only speculate on the specifics of how the construction industry may be affected long-term by the seismic impact of COVID -19, we can see the foreshock tremors shaking the field now. Top challenges likely include the following.

Material Delays and Disruptions in Supply Chain
The supply chain of a company is made up of all the suppliers, who provide the subsystems and the individual components needed to produce a product. And for many of those products today, China has become the dominant worldwide source. By conservative estimates, nearly 30 percent of all U.S. building product imports come from China, but some American construction firms rely on China for up to 80 percent of their materials because they are generally less expensive, according to Joe Natarelli, national construction industry leader at accounting services firm Marcum. However, according to a report in the National Law Review, production lines in China were at a standstill due to quarantined workers. It is not unreasonable to foresee that supply chain delays caused by the impact of China's aggressive containment measures could impact construction in the U.S long after COVID-19 is neutralized.
Higher material costs are also predicted - with fewer supplies available along with a higher demand, a purely economic explanation dictates that the costs will naturally be higher. Specifically, as China has long been the source for inexpensive materials, supplies from any other source will be more costly. Alternate suppliers have traditionally been European but since that region has been hard hit by the virus as well, supplies if available, will be higher priced.

What can you do to alleviate this problem? Ideas include:

In future contracts, factor in the higher prices of materials so you can design your project's budget accordingly
Pro-actively seek out alternative suppliers in the U.S. or in countries that have not been negatively impacted by major supply chain interruptions
India, Vietnam, Thailand and Mexico may also offer a lower product cost because labor is typically cheaper
Labor Shortages
Labor challenges will continue to arise which may delay or otherwise affect ongoing construction projects. Even projects deemed essential and allowed to continue will suffer from a reduced workforce due to infected, sick, or quarantined workers. Likewise, challenges may arise as workers need to care for sick family members or stay home to supervise school-aged children in the event of continued school closures. Confirmation of coronavirus cases or an outbreak on a job site or at the office will clearly cause a disruption, but it's important to keep in mind that even an outbreak in the general area of company operations has the potential to cause a further problem. Additionally, there may be repercussions if challenges continue with curtailed public transportation.
Finally, it's worth thinking about the increased emphasis that will likely emerge about both physical health and emotional wellbeing going forward. The answers may not all be clear at this time, but health and emotional wellbeing clearly relate to productivity, in addition to actual illness effects. Besides, there may be changes to prior attitudes about "toughing it out" and working sick, due to heightened awareness and anxiety caused during the current crisis.
What can you do to alleviate this problem?
In preparation for increased absenteeism, supervisors could cross-train employees to handle various functions. Cross-training employees allows them to be skilled at tasks outside the usual parameters of their jobs - thus becoming greater assets for the company while gaining knowledge and skills that benefit them personally. It will also help avoid fears that their jobs may be in jeopardy.
Invest in additional staffing, if possible, to prepare for the eventuality of labor shortages for a crucial project or to meet important deadlines.
Revenue Loss and Business Risk
Loss of income for both individual and corporate customers means that they will reduce spending. This translates to hesitancy in beginning construction or renovation projects and the ones most affected by this uncertainty will be small and medium-sized businesses (SMBs). Jittery lenders will mean fewer loan approvals despite the actions of the Federal Reserve Board, which has acted to boost the flow of credit to cash-strapped consumers and businesses during the coronavirus slowdown.
What can you do to alleviate this problem? Know your options.

Be proactive in customer communication regarding supply and labor shortages and if it will affect an existing or upcoming project
Explore your eligibility for loans to maintain cash flow for payroll
Get insurance policies (business interruption coverage) for disruptions which may cover claims and litigation for delays in contract completion
Apply for government grants
Additional Business Challenges
Canceled events due to social distancing guidelines will mean missed partnership opportunities, lack of networking forums, fewer chances for skill growth and an overall decrease of new contracts.
What can you do to alleviate this problem?

While projects cannot be worked on remotely, moving to video conferencing and online modes of staying in touch with customers and partners allows you to create associations for future contracts and keep present networks alive
Numerous applications are available specifically for moving lecture or presentation style events to a digital format
Seek out other forms of engagement, including increased use social media participation
Contractors in the construction industry are used to risk, but the risk level associated with COVID-19 is significantly heightened as there will be economic implications in every sector that contributes to the field - supplies and materials, labor, funding, and networking. Basically, the total impact is a function of both time and money - both crucial to construction, and there is much uncertainty about when businesses can open again and what the economy will look like when it does start to ramp back up.
While it is true the U.S. economy is entering a recession, non-residential construction typically lags behind the overall economy by 12 to 18 months, said Anirban Basu, chief economist for the Associated Builders and Contractors. This means that many contractors can expect "far more difficult circumstances" next year. The lag would also suggest that contractors should make full use of this lull, as best they can, to set themselves up for a changed construction industry landscape for when the nation opens for business later this year.
Building industry professionals can best prepare by:
Aggressively seeking new and alternate sources for supplies and materials
Cross training employees so a reduced labor force can still be effective
Exploring funding and loan opportunities eased by the government
Arming themselves with insurance policies against unforeseen delays and disruptions
Using online tools for customer contact, networking and partnerships
On the positive side, federal policies are being considered to ease some of the strain on construction companies by labeling them as "essential businesses." North America's Building Trades Unions (NABTU), one of the country's largest labor federations, came out in support of categorizing construction workers as essential. Washington, D.C. also deemed "construction and building trades" as essential, but rolled out an additional set of guidelines for construction sites for pandemic conditions. These include the provision of soap and running water or hand sanitizer at all job sites, social distancing rules and bans on large gatherings (no more than 10 people in an enclosed space). In New York, the epicenter of the virus in the U.S, construction deemed nonessential was halted however bridges, roads, transit facilities, utilities, hospitals, affordable housing, and homeless shelters were all categorized as essential.
Most optimistic is a March 20 article from Politico that quoted the head of the powerful California Building and Construction Trades Council, about plans that are underway to deploy thousands of construction workers to retrofit hospitals, hotels, and buildings in response to the outbreak. In an ingenious approach to the issue of hospitals being overwhelmed, the Army Corps of Engineers is also looking at college dorm rooms for potential conversion to intensive care units. While in the above case, it will be members of the armed services who will be carrying out the tasks, it is not out of the realm of possibility that Governors may undertake a similar process with civilian construction workers. If this trend takes root and proves viable for other states, then in an otherwise bleak and dreary outlook, it may provide a glimmer of light.

Master's in Media Innovation from Northeastern University Freelance journalist and blogger
( 0 ) Ratings
( 0 ) Discussions
( 0 ) Group Posts
Reply/Leave a Comment (You must be logged in to leave a comment)
Connect with us!
Subscribe to our monthly newsletter:
Read More


Sponsored Listings
Related Posts
Read More