Choosing the Right Insulation for Your Green Home Project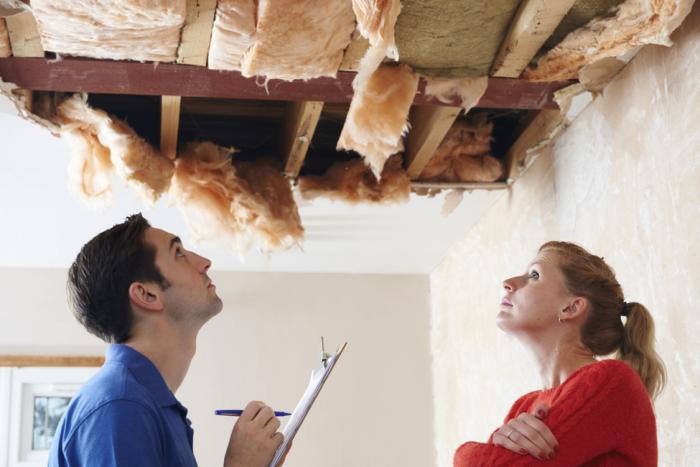 If you've noticed that your indoor temperature fluctuates dramatically, or if you feel drafts in certain rooms, and your energy bills just keep rising, it may be time to upgrade your home's insulation. Poor insulation can wreak havoc on a home's energy efficiency as well as allow external pollutants and allergens entry. However, it's safe to say that not all insulation is created equally, especially in regards to eco-friendliness. At Home Improvement Leads, we have examined the top six green insulation materials to help you determine which will best meet your environmental standards and home needs.

Made with Recycled Materials
Rockwool Batts and Blankets: Rockwool insulation is made of up to 90 percent of pre-consumer recycled materials and is an incredibly easy installation DIY project to take on since it doesn't require staples. Though it may contain crystalline silica, the traces are so low that studies have shown they do not cause any lung damage when inhaled.
Cotton Batts: Ever wonder where your old jeans end up when you recycle them? It may be in your walls if you choose to use cotton batts! They are made of up to 85 percent recycled materials and require the least amount of energy to produce when compared to other insulation materials. Since cotton is so easy to handle and cut, this is another good DIY project.

Lack of Harmful Chemicals
Loose-Fill Fiberglass: Though this insulation is obviously made with fiberglass, loose-fill does not contain formaldehyde—which studies have shown can cause issues from mild irritation up to chest pains and cancer. Plus, most are made with roughly 60 percent recycled materials, making them a far more eco-friendly option than traditional fiberglass batts and blankets.

Made with Natural Materials
Sheep's Wool Batting: Since sheep live in some of the harshest climates on the planet, it's safe to say that their wool will definitely insulate your home, too. Compressed wool fibers create tiny pockets of air that help keep out both the hot summer heat and the cold winter breezes alike. It is also able to absorb moisture without having its insulative properties be compromised.

Peak Energy Savings:
Rigid Polystyrene: Though polystyrene is plastic and not inherently green, it is so good at creating a solid barrier against the elements and improving energy efficiency that it makes the cut. As the name implies, this form of insulation is quite sturdy, and is able to improve your home's structural integrity while dramatically improving your home's defense system. If you still aren't sold, know that scraps can be recycled at your local recycling center, too.
Icynene Spray Foam: Sprayed-on Icynene is able to fill gaps and cracks better than any other material on the market by expanding to nearly 100 times its volume once it has been laid. With so many tiny air bubbles trapped inside the foam, it has the impressive ability to rid itself of moisture and greatly reduces the likelihood of dangerous mold growth. Best of all, it has been shown to save homeowners hundreds of dollars every year off of their energy bill.
Before you decide on an insulation, be sure to check out Energy Star's recommendation for your particular climate and the Department of Energy's Where to Insulate guide to make sure you are getting the best bang for your buck. Since heating and cooling accounts for almost half of your home's energy consumption, improving your insulation can reduce your utility bill by 10 to 30 percent! That makes insulation a green home improvement anyone can get behind.

Home Improvement Leads connects quality contractors to homeowners to give them the best home improvement experience possible. They specialize in solar leads, hvac leads, roofing leads, window leads and remodeling lead generation for contractors.
( 0 ) Ratings
( 0 ) Discussions
( 0 ) Group Posts
Reply/Leave a Comment (You must be logged in to leave a comment)
01 - of - 01 Comments
Great Post, Thanks for Sharing. If anyone wants to know more about insulation removal. then visit sprayfoammasters.ca
By ben I Jul 23, 2022
Connect with us!
Subscribe to our monthly newsletter:
Read More


Sponsored Listings
Related Posts
Read More