5 Soundproofing Ideas for a Quieter Home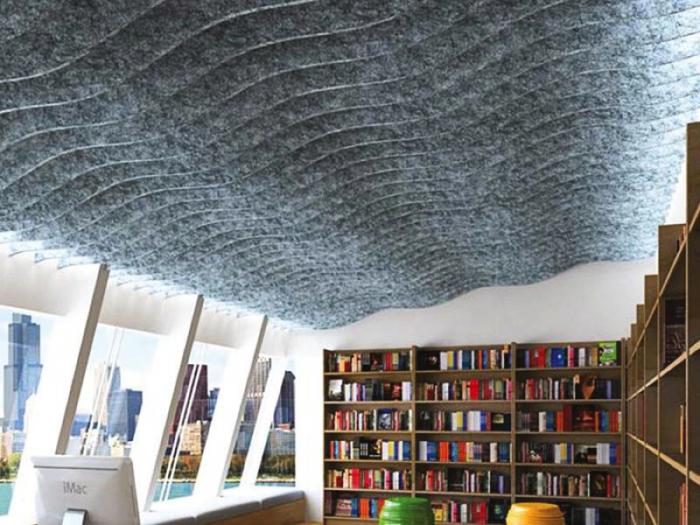 Looking to create a quieter and more comfortable home? Soundproofing may be just what you need. In soundproofing your space, the aim is to reduce sound vibrations and reflections around a room, plug holes and gaps where sound can leak out and also absorb as much sound as possible. Top soundproofing ideas for your home include focusing on areas around doors and windows, and adding mass to walls that face busy streets. Here are five contemporary soundproofing ideas to drown out your teenage son's new drum kit, dampen the sound of high heels tapping in the room above, or reduce the noise coming from a busy street outside.
1. Acoustic Paneling

Acoustic paneling is generally the 'go-to' solution for quick home renovations. Acoustic panels come in a wide variety of colors, patterns, and prints and can be as thin as 7mm (1/4 inch). Various companies are now laser cutting acoustic fabrics into shapes and patterns, as well as, printing custom graphics onto the acoustic fabric. Installation can be as simple as hanging the acoustic fabric in your room or fixing the acoustic panels to the walls and ceiling to create a new decorative effect, lifting the character and performance of the room. Creative installations integrate the acoustic paneling into bookshelves and storage, and other examples use the panels as a space divider within the room.
2. Acoustic Foam Tiles
Foam tiles are another popular sound dampening solution. They are light, effective and very easy to install. Contemporary foam tiles can achieve great fire ratings and often use recycled plastics and other eco-friendly materials. Foam tiles now come in a variety of modular 3D patterns, which can easily create a vibrant feature wall and textured effect in your home. Popular patterns use geometric hexagon shaped tiles, 3D wave patterns, chevron patterns or simple layered vertical bars and striped looks.

3. Hanging Sound Diffusers
Creating coffered ceilings provide sound-attenuating properties to help reduce echoes and unwanted noise transference at home. However, if you have high ceilings another option is to install insulated diffusers hanging from the ceiling. Hanging diffusers are sometimes referred to as tray diffusers, and can help quieting your home, by breaking up, redirecting and absorbing sound reverberations as they bounce around the room. Dropped ceiling diffusers are also a great option as they can house and conceal extra lighting, cables or ducts for the room. Often up lights are integrated and hidden in the top of diffusers, sending light washing up onto the ceiling. Alternately, a thoughtfully placed sound diffuser can house down lighting, which brightens workspaces, dining tables or island kitchen countertops.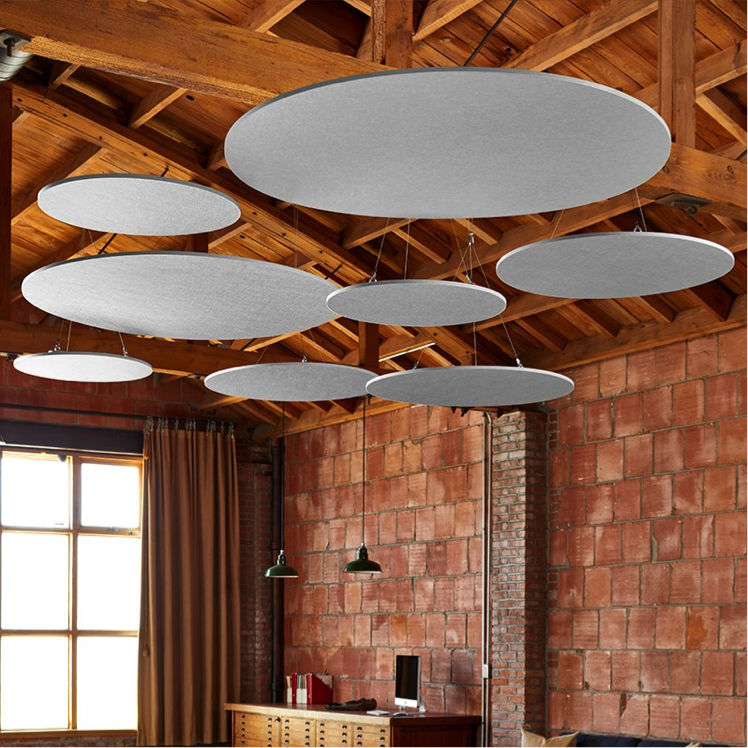 4. Insulated Concrete Blocks
If you're planning on constructing a new wall or doing a major renovation then you may want to consider using insulating concrete blocks. Insulated concrete block systems are an effective soundproofing material. On top of that, these blocks use the same foam technology as insulated concrete forms (ICF) for thermal efficiency, helping you save on energy cost required for heating and cooling your home. They are eco-friendly and provide the structural properties of a wall and an air and moisture barrier. Insulated concrete blocks speed up and simplify your construction and offer an integrated solution for a quieter and comfortable home.


5. Extra Gypsum Layer

The thermal, fire and sound insulation properties of a room are exponentially improved with every layer of gypsum added. Gypsum is the trade name for wall sheeting used in a plastered wall or ceiling, also known as drywall. By adding an extra layer of sheeting to your room, the walls increase in mass and are better at absorbing sound, while generating a larger barrier and layer of insulation between rooms. Here we're acting on the expression 'paper thin walls', and adding thickness to generally thin interior wall compositions of a single sheet either side of an air gap between walls studs. Discuss available sheeting types with your drywall installer, as there are multiple products available with different thickness and insulation values. Gypsum is finished with a coat of paint and will blend with your existing walls, making your new soundproofing solution virtually invisible.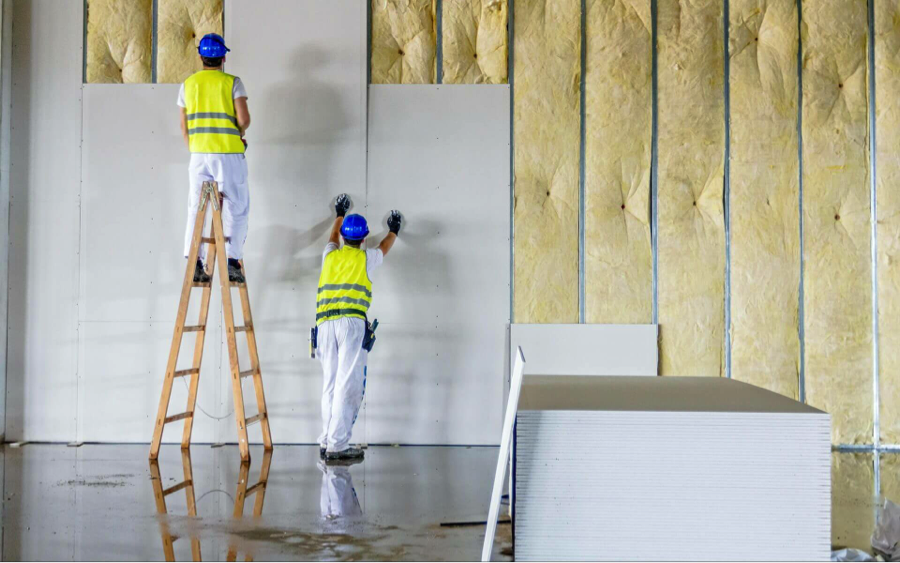 Soundproofing Your Home for Added Comfort

There is a quieter solution for all scales of home improvement. Acoustic paneling and acoustic foam tiles, are quick and easy to apply solutions for soundproofing walls and ceilings. Hanging sound diffusers are perfect for those who want to leave their walls as they are and provide a new ceiling/lighting feature or add to an existing soundproofing solution. On the other hand, for an invisible rather than applied solution, insulated concrete blocks and an extra layer of gypsum board, provide high quality and integrated wall finishes to your home while adding mass to the walls to improve sound insulation. Whichever one you choose the ultimate goal is to achieve a healthy and peaceful ambience for the whole family.

Since 2003, Kirei has been providing interior designers and architects with innovative materials that are visually interesting, functional and environmentally friendly. Our products are responsibly sourced, whether it be our coconut tiles, Kirei Board and Bamboo panels or our EchoPanel material.
( 0 ) Ratings
( 0 ) Discussions
( 0 ) Group Posts
Reply/Leave a Comment (You must be logged in to leave a comment)
Connect with us!
Subscribe to our monthly newsletter:
Read More


Sponsored Listings