Rate It Green's Community is a gathering place for connecting and sharing green building information and experiences. Add your thoughts and questions to our discussions, or create or join a group that interests you. With your participation, we can create a powerful resource and connect green builders across the globe.

Radon Gas Mitigation in New Construction - A Chance to Get it Right
Sub-slab soil vapor migration into building envelopes can pose a real threat to the longevity of building materials (i.e. flooring materials), affect energy efficiency, as well as impact indoor air quality and human health. Perhaps one of t… more...

Filed under: Concrete
1 replies | 2206 views | Posted on: 05/29/2018 | Last updated: 07/23/2018

Microscopic Bacteria Bring Concrete to Life
More and more often, engineers find themselves turning to the natural world for inspiration. By handpicking key properties from the planet's biodiversity, scientists are able to create designs that are lighter, stronger, and more energy e… more...

Filed under: Concrete
0 replies | 1377 views | Posted on: 06/08/2016 | Last updated: 02/13/2017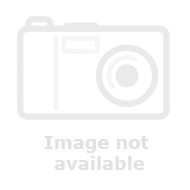 We are looking to network with Green Concrete providers more...

Filed under: Concrete - Other
2 replies | 1081 views | Posted on: 07/09/2013 | Last updated: 01/04/2016
Please be kind and respectful!
Please make sure to be respectful of the organizations and companies, and other Rate It Green members that make up our community. We welcome praise and advice and even criticism but all posted content and ratings should be constructive in nature. For guidance on what constitutes suitable content on the Rate It Green site, please refer to the User Agreement and Site Rules.
The opinions, comments, ratings and all content posted by member on the Rate It Green website are the comments and opinions of the individual members who posts them only and do not necessarily reflect the views or policies or policies of Rate It Green. Rate It Green Team Members will monitor posted content for unsuitable content, but we also ask for the participation of community members in helping to keep the site a comfortable and open public forum of ideas. Please email all questions and concerns to admin@rateitgreen.com