A Rate It Green Content Guide to: Electrification

Rate It Green Team
0 Ratings
96 Discussions
6 Group posts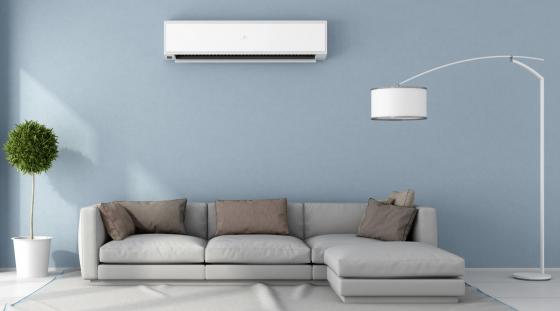 As an open green building resource and member community, Rate It Green is excited to host and promote all the content possible on electrification (and that's a lot) and other important and related sustainable building, energy, and environmental topics. Continue reading to see the electrification information we've curated and created to date, and add your voice! What topics can you teach others, what are your questions, and what information are you still searching for?




What is building electrification?
Building electrification means using electricity to power buildings instead of fossil fuels, which are primarily used in structures to power heating, cooling, water heating, and cooking. Electric vehicles are often also included as charging equipment is part of building systems. By switching away from on-site fossil fuel combustion, building owners, operators and occupants can save money, increase building control and comfort, reduce indoor air pollutants, and better protect and preserve the environment.

Electrification decision makiing is easier for new buildings in the sense that all planning, design and equipment considerations will be made with the absense of fossil fuel as a given. In existing buildings, electrification often means converting to electric equipment when one can or when opportinities arise, as not everyone can undertake a comprehensive retrofit project. However, it makes a lot of sense to have a plan for when equipment ages or fails, so that more efficient electric equipment can be installed. Getting caught in an emegency might mean getting whatever equipment is available or less expensice in a hurry.

Electrification decisions can have a significant impact over time, first because major equipment decisions arre made on average only every 8 to 35 years, or more In other words, making sure you choose electric now means a much longer benefit, and the prevention of a lost opportunity. These impacts are further magnified as electric equipment can deliver the benefits of an improved grid, as our energy systems become cleaner and more efficient.


Why is building electrification so important?
Building construction and operations consume approximately 40% of energy globally and also generate approximately 40% of greenhouse gas emissions. It's clear that key climate change mitigation goals will not be met without reaching net zero emissions by mid century. In other words, increasing energy efficiency and lowering total emissions are not optional. All of this means it's a great time to go electric and to be at the leading edge of this significant transition.
Reducing emissions as a part of electrification is a key part of decarbonization, or the effort to reduce greenhouse gases from the atmosphere. Along with electrification, top decarbonization and energy consumption reduction strategies strategies include increasing energy efficiency through weatherization (insulation, weather stripping and related measures to keep energy from leaking from our buildings) and deep energy retrofits, continued technological improvements, increasing the amount of renewable energy, changing behavior and reducing consumption to the extent possible, and continuing efforts to make electric grids and off-site energy production generally cleaner.
What are the top benefits of electrification?
Switching away from fossil fuel combustion in favor of electrically powered appliances and equipment has multiple benefits for building professionals in addition to building occupants. Top reasons to electrify include:
Increase energy efficiency
Lower energy consumption (and save)
Lower installation costs (no gas hook ups)
Increase building control and occupant comfort
Lower indoor pollutants to protect occupant health
Lower emissions to protect environmental health
What appliances and equipment are we talking about? Top building electrification equipment:
Heating and Cooling
Hot Water Heating
Cooking (especially important to human health)
Electric Vehicles (significant, and growing in numbers and impact)





Electrification related content:
Introductions to electrification and decarbonization:
Building Electrification 101: Why it Matters to Your Wallet, Health, Comfort, and the Environment
Residential Decarbonization – Influencing Consumer Demand Before Inflection/Decision Making Points is Key

Making the Connection: Sustainable Living and Electrifying Everything
Introduction to Building Electrification
"Gas vs Electricity" Misperceptions Still Tipping the Scales?


Why is it so important to make the switch from natural gas?
Reducing the Natural Gas "Bridge," for Human and Environmental Health


Information about specific electric technologies:
Heat Pumps - Energy Efficient and Cost Effective Heating & Cooling Solutions
Hybrid Heat Pump Hot Water Heaters by Rheem
Mitsubishi - High Performance Residential Electric HVAC

Green Building Myth Busting: It IS Fun to Watch a Pot Boil, on an Induction Cooktop (Video)


Learning About Electric Landscaping:
We're thrilled to share information about making the switch to electric landscaping, thanks to George Carrette of EcoQuiet Lawn Care, and to our friends at Husqvarna and Makita. These folks have shared expertise on topics including:
Electric Landscaping 101

Why Landscaping Companies Should Consider Going Electric

Six Ways to Prep Your Yard for Electric Landscaping

Leaf Blower Bans and Other Noise Pollution Limits

Exploring the Environmental, Health and Community Benefits of Electric Lawn and Garden Equipment

The World's Largest Professional Cordless Outdoor Power Equipment System || Makita U.S.A, Inc
Eliminate the Need for "Petrol and Pull-Strings" || Solar Powered Lawn Care Equipment || Husqvarna

Electric Lawn and Garden Equipment - A Revolution in the Making


The #1920sMakverATL Project:

We will also be sharing a great deal of electrfication related content as a part of our collaboration with the #1920sMakeoverATL project. Originally planned as a deep energy home retrofit, this project has gone all-electric and will now also be a Passive House! Check out the Pre-Construction Virtual Reality Tour, and stay tuned for a project tour and the final big reveal as well. Each tour contains links to relevant videos, articles, discussions, and more. Electrification content includes:
Going Electric for Heating and Cooling, and Water Heating, in a Residential Retrofit - #1920sMakeoverATL

Hybrid Heat Pump Water Heater for 100 Year Old House || Rheem
ALL ELECTRIC Appliances Mini Split and Hybrid Heat Pump Water Heater



We've highlighted here several electrification videos, articles and discussions, but we'd also like to find out where you, our community members and friends, think we are regarding electrification. Are you seeing increased requests for electric powered equipment? Are you finding increased opportunities for client education, and your own education? Or, are you wondering how all of these terms like embodied and operational carbon and decarbonization are being thrown around when your city, town, company or organization, and/or clients don't seem to be on board? What are our next steps?
Let's start some more electrification discussions. Add your voice to the conversation!
Please be kind and respectful!
Please make sure to be respectful of the organizations and companies, and other Rate It Green members that make up our community. We welcome praise and advice and even criticism but all posted content and ratings should be constructive in nature. For guidance on what constitutes suitable content on the Rate It Green site, please refer to the User Agreement and Site Rules.
The opinions, comments, ratings and all content posted by member on the Rate It Green website are the comments and opinions of the individual members who posts them only and do not necessarily reflect the views or policies or policies of Rate It Green. Rate It Green Team Members will monitor posted content for unsuitable content, but we also ask for the participation of community members in helping to keep the site a comfortable and open public forum of ideas. Please email all questions and concerns to admin@rateitgreen.com