Plan Your Home's Climate-Friendly Makeover with "Clean Energy Lives Here"
Jacqueline Guyol at MassCEC
0 Ratings
0 Discussions
1 Group posts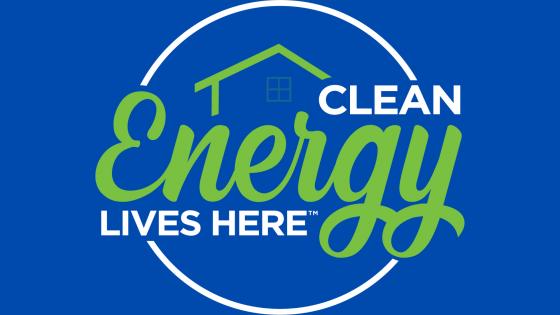 Heating systems have a big impact on your home's greenhouse gas emissions and utility bills. In Massachusetts, on-site fossil fuel use in buildings accounts for 27% of greenhouse gas emissions, with space heating making up a high percentage of those emissions. In Massachusetts, households spend $2,500 on average per year for their energy, and homeowners that have poor insulation and inefficient heating systems will spend even more. While perhaps not as exciting as replacing items more visible in your home, such as an old stove or a leaky bathroom sink, replacing your heating system before it fails can save you money in the long-run, reduce your home's greenhouse gas emissions, and make your home more comfortable. And if you choose to transition to a heat pump heating system, it is a great way to add highly efficient central cooling without any additional costs.
MassCEC's Clean Energy Lives Here Campaign encourages homeowners to transition their home to clean energy over time. Planning the replacement of your heating system in advance gives you time to research contractors and heating systems that would best meet your budget and heating needs. When a heating system fails during the winter, homeowners are rushed to install a new system, making it more likely that the new system will be pretty much what they had before, which may be more expensive than the alternatives and not properly sized or designed for their home. Replacing heating systems shortly before they fail also gives you time to research clean heating options, which can significantly lower the greenhouse gas emissions of your home. Our Benefits + Savings page shows how the operational costs and greenhouse gas emissions of clean heating systems compare to fossil fuel heating systems.
Homeowners can read about different clean energy solutions for their home and make a plan to determine when they will replace home systems, including heating and cooling, hot water, electricity, appliances, and personal transportation. Planning home system upgrades over a number of years helps spread out the upfront cost of these transitions. Considering home upgrades before doing them also gives you time to implement weatherization upgrades, such as insulation and air sealing, which make your home more comfortable and lower your utility bills.
To see how others are transitioning their home over time, check out MassCEC's Clean Energy Home Journey Blogs, where MassCEC staff are sharing their success stories and the challenges they have faced along the way.
You can show your commitment to clean energy for your home by taking the pledge and sharing on social media! Check out Clean Energy Lives Here, and if you have any questions please contact us at goclean@masscec.com.
*MassCEC's Clean Energy Lives Here Campaign has cost and incentive information specific to Massachusetts, but the resources and approach of the campaign can be adapted for any state.
Please be kind and respectful!
Please make sure to be respectful of the organizations and companies, and other Rate It Green members that make up our community. We welcome praise and advice and even criticism but all posted content and ratings should be constructive in nature. For guidance on what constitutes suitable content on the Rate It Green site, please refer to the User Agreement and Site Rules.
The opinions, comments, ratings and all content posted by member on the Rate It Green website are the comments and opinions of the individual members who posts them only and do not necessarily reflect the views or policies or policies of Rate It Green. Rate It Green Team Members will monitor posted content for unsuitable content, but we also ask for the participation of community members in helping to keep the site a comfortable and open public forum of ideas. Please email all questions and concerns to admin@rateitgreen.com