Anti-Microbials, Anti-Bacterials, Disinfectants, Oh My!

samanthaklein
MA, United States
0 Ratings
10 Discussions
3 Group posts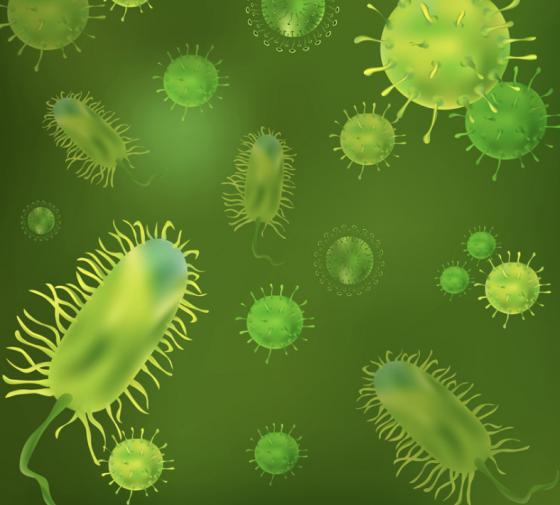 Image Source: Verostock
Microbes are everywhere: in soil and tap water, on furniture, and even inside our bodies. Although they are invisible to the naked eye, these microorganisms are constantly interacting with us and maintaining our livelihood. It is important to acknowledge that some microbes are vital for our health, while others may cause illness.
Anti-microbial products (otherwise known as biocides) prevent the growth of microbes. These may come in the form of disinfectant spray, coating in wooden furniture, or purification of water systems. It is vital to use these products to maintain sterile environments in some cases, such as in healthcare facilities and hospitals. In our homes, on the other hand, the presence of some microbes are essential in order to preserve our immunity. Thus, consistent use of anti-microbial products in households is not ideal.
Despite the recent pandemic's wave of caution to maintain an anti-microbial home at all times, the task is virtually impossible. Exposure to a moderate level of bacteria, fungus, and viruses builds immunity resistance against disease. That said, disinfectants do hold some importance, especially to disintegrate mold. Humans are advised against ingesting large amounts of mildew, as it can bring about allergies and asthma. Bleach is a widely available and inexpensive disinfectant for removing mold, but it requires a relatively long contact time. This could eventually encourage more mold growth, due to the excess moisture being produced on the microbe. Therefore, bleach may be less effective when it comes to mildew. For use on harmful bacteria like E. Coli, bleach is extremely functional.
While anti-microbials are marketed to kill viruses and germs, most of these products do not work for every type of microbe. Anti-bacterial products solely kill bacteria, and anti-viral products (typically found in medications) attack viruses. On the other hand, anti-septics kill and prevent the growth of viruses, bacteria, and fungi, especially in humans. Common household cleaners such as Lysol or bleach are in the disinfectant category, and are considered pesticides. Some of these products contain chlorine, alcohol, or pine oil, all of which can be hazardous for human health.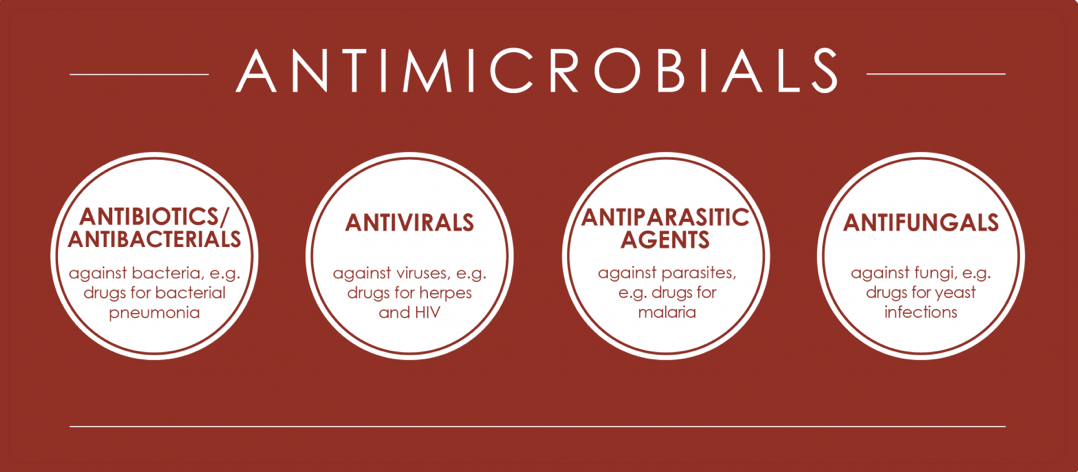 Image Source: React Group
Even though COVID-19 has raised the concern of germ-infested environments, the overuse of anti-microbial ingredients may cause a rise in "super-germs." Viruses and bacteria can become more resistant to these chemicals, as the anti-microbial kills susceptible germs but not the more resistant ones. This causes the stronger germs to multiply, and the weaker germs can develop mutations and eventually evolve to become immune to the anti-microbials.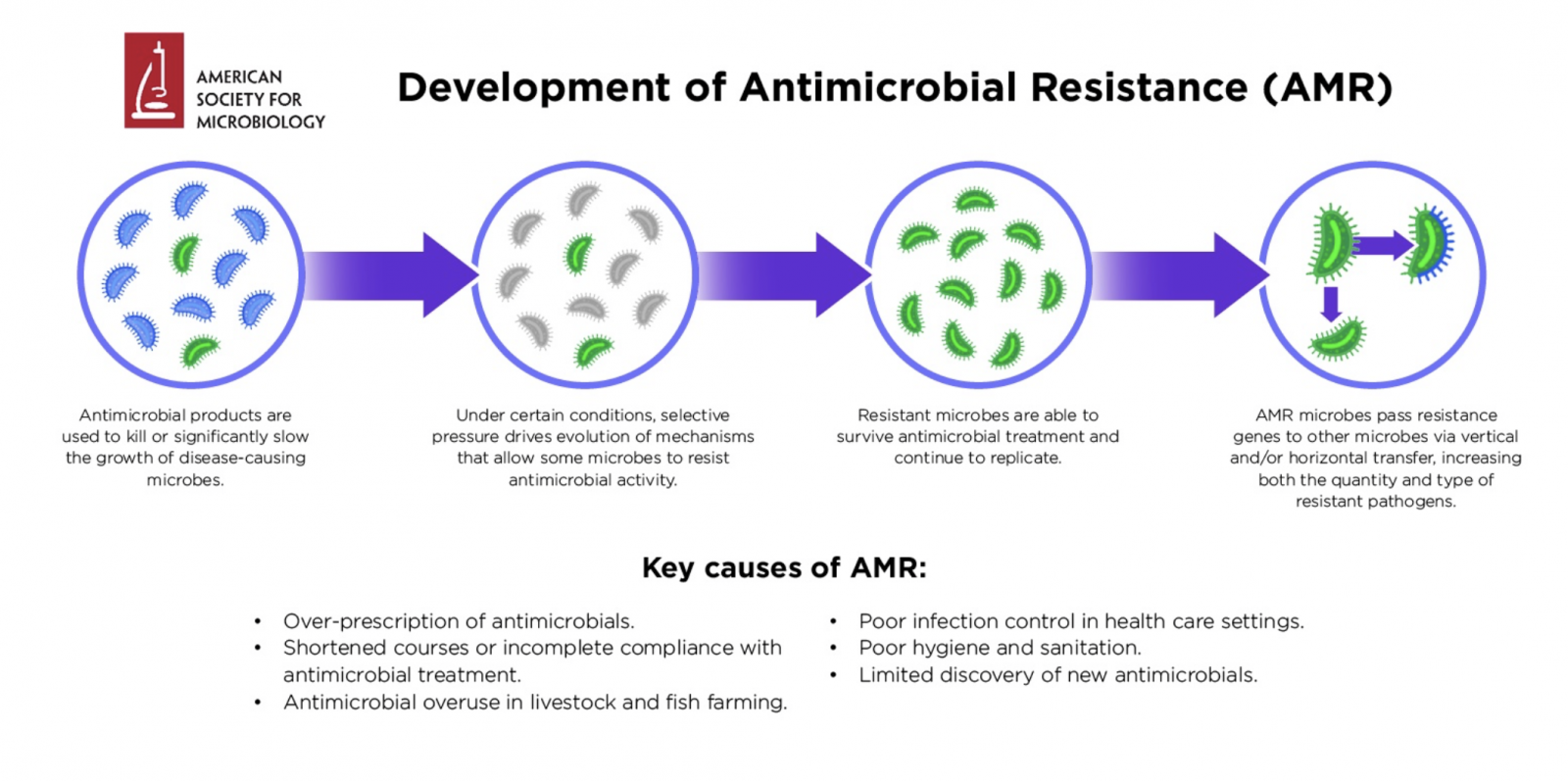 Image Source: American Society for Microbiology
Along with microbes being "immunity boosters," beneficial microbes found in soil release nutrients for plants. Additionally, "good bacteria" in our digestive tracts use vitamin K to clot out blood, which helps our wounds to heal. Without this bacteria, a minor cut to the flesh would kill us! Along with attaining life-saving properties, bacteria also brings joy: delicious foods like sourdough, wine, cheese, and yogurt can would never be produced without a bacteria-induced fermentation process.
There are some alternatives to anti-microbial disinfectants that are natural sanitizers, such as hydrogen peroxide, rubbing alcohol, and white vinegar. Homemade disinfectant spray can be arranged with these items, along with a few drops of essential oil or freshly squeezed lemon for a fresh citrus scent. Check out this list of natural products to create recipes that can save money and promote a greener approach to cleaning.
Sources:
National Pesticide Information Center
Please be kind and respectful!
Please make sure to be respectful of the organizations and companies, and other Rate It Green members that make up our community. We welcome praise and advice and even criticism but all posted content and ratings should be constructive in nature. For guidance on what constitutes suitable content on the Rate It Green site, please refer to the User Agreement and Site Rules.
The opinions, comments, ratings and all content posted by member on the Rate It Green website are the comments and opinions of the individual members who posts them only and do not necessarily reflect the views or policies or policies of Rate It Green. Rate It Green Team Members will monitor posted content for unsuitable content, but we also ask for the participation of community members in helping to keep the site a comfortable and open public forum of ideas. Please email all questions and concerns to admin@rateitgreen.com