U.S. Building Sector Emissions Down Again!

ChristinaC
MA, United States
0 Ratings
9 Discussions
5 Group posts
Posted by:
ChristinaC
// Marketing Student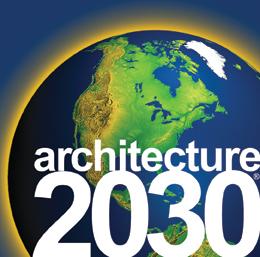 The 2030 Challenge, which initially began in 2005, is ALL about lowering U.S. building sector energy consumption so that by the year 2030, all buildings/developments/renovations will be carbon neutral. The goals for this challenge have been used by 80% of the top 10 and 65% of the top 20 architecture, engineering, and planning firms in the U.S. With the added help of organizations such as the American Institute of Architects (AIA) and the American Society of Heating, Refrigerating, and Air-conditioning Engineers (ASHRAE), the movement has taken off and explains why low emission projections per year have been met and surpassed multiple times.

What's the status now as we start off 2017? 11 years later, things are looking up as data proves that energy consumption and greenhouse gas (GHG) emissions have been declining steadily. The reason?! You! The people in architecture, government, as well as the general public voicing their opinion has helped this cause significantly, and it's critical that we don't stop now. With new additions in renewable energy generation and substituting lower emissions fuels for coal, their have been rapid drops in building sector GHG emissions. 2017 will certainly be a test to see if the U.S. can keep up with the challenge, but if we continue to stand together on this matter and climate change as a whole, there is no telling what we could accomplish.



To read the full article visit:
http://architecture2030.org/u-s-building-sector-emissions-down-the-driving-force-you/
Please be kind and respectful!
Please make sure to be respectful of the organizations and companies, and other Rate It Green members that make up our community. We welcome praise and advice and even criticism but all posted content and ratings should be constructive in nature. For guidance on what constitutes suitable content on the Rate It Green site, please refer to the User Agreement and Site Rules.
The opinions, comments, ratings and all content posted by member on the Rate It Green website are the comments and opinions of the individual members who posts them only and do not necessarily reflect the views or policies or policies of Rate It Green. Rate It Green Team Members will monitor posted content for unsuitable content, but we also ask for the participation of community members in helping to keep the site a comfortable and open public forum of ideas. Please email all questions and concerns to admin@rateitgreen.com