Your House May be Making You Sick!
Posted by:
SawHorse, Inc.
// SawHorse Design + Build
I got questions from a YouTube video regarding ventilation in their home. They also wanted to ventilate their detached art studio. They indicated that they would be sick inside the house during certain times of the year in their new house, so I created this video to help out.
Issues with the main house
My first recommendation was to find the source of the toxins in their home. They already had a respiratory illness so fixing the main home is very important. They noticed this when they moved from another area to their new home, and their condition got worse.
Without seeing the home, I recommended whole house filtration to remove particulates from the air and whole house dehumidification just in case some of the issues were due to high humidity. Here is a chart showing some of the issues you can have when humidity levels are too HIGH or too LOW in your environment.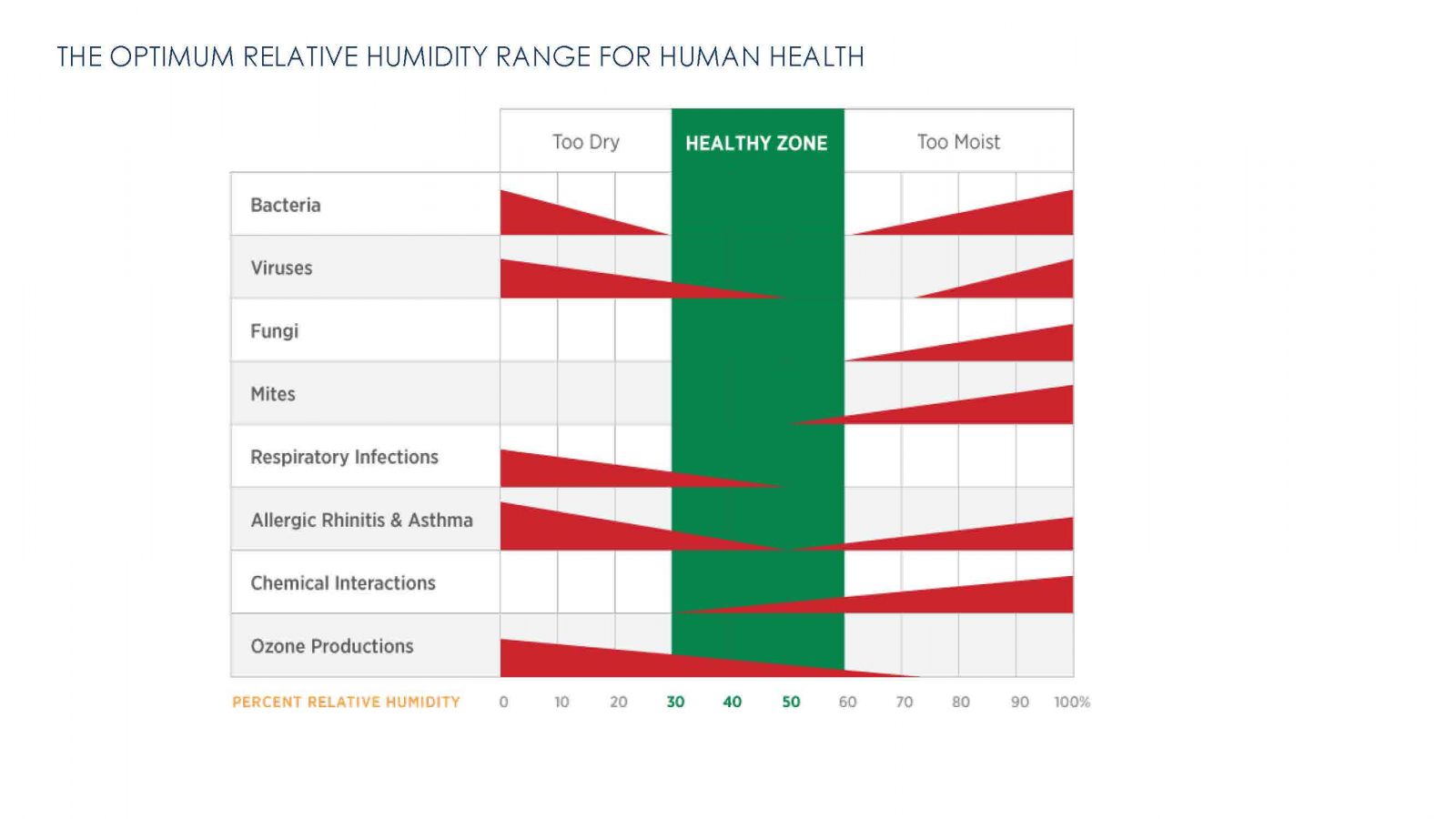 They responded to our follow-up video and said that their system could NOT reduce the humidity in the Spring. That fact alone indicates that they have excess humidity in their home and need a supplemental dehumidifier. This will help remove any moisture from the air during the "shoulder" seasons. Typically this is the Spring and Fall where the thermostat is happy that the AC could reach the set temperature or there is NOT a need for AC. Unfortunately, the humidity in the air is not addressed since the AC could not run to help pull the water out of the air as it does in the Summer months. A separate system is then needed to address this humidity.
Art Studio Air Quality Issues
The main issue was the need for ventilation in the art studio. I am fine with ventilation; however, they already had acute health issues and used toxic chemicals to create art. Ventilation will help a little; however, using toxic chemicals in an enclosed space is not good. At the minimum, wear a mask to filter out VOCs and work with the doors open. If you can avoid these chemicals altogether and use a less toxic alternative, that would be best.
Basic Steps to ensure clean air in your home:
This could be its own discussion in the future.
1. Control the air moving between the inside and outside. A house does NOT need to breathe. You cannot control what is coming into your house if you are counting on air leaks in the wall to bring in fresh air.
2. Install proper ventilation designed for your home. You need exhaust ventilation where you have pollutants such as your kitchen and bathroom, you need fresh air where you live such as your bedrooms, and you should filter and condition ALL of the air in your living spaces.
3. DON'T bring pollutants into your home! This can be from your shoes, household cleaners, OR toxins from art and DIY projects.
Check out some of our other discussions and articles on this same subject.
Please be kind and respectful!
Please make sure to be respectful of the organizations and companies, and other Rate It Green members that make up our community. We welcome praise and advice and even criticism but all posted content and ratings should be constructive in nature. For guidance on what constitutes suitable content on the Rate It Green site, please refer to the User Agreement and Site Rules.
The opinions, comments, ratings and all content posted by member on the Rate It Green website are the comments and opinions of the individual members who posts them only and do not necessarily reflect the views or policies or policies of Rate It Green. Rate It Green Team Members will monitor posted content for unsuitable content, but we also ask for the participation of community members in helping to keep the site a comfortable and open public forum of ideas. Please email all questions and concerns to admin@rateitgreen.com