Mitsubishi's Ceiling-Mounted, Mini Split, for New Construction and Renovations

Rate It Green Team
0 Ratings
105 Discussions
6 Group posts

As David Hazel of Mistubishi shared with Green Builder Matt Hoots at the International Builders Show, mini splits heat, cool, and filter effectively, so customer satisfaction with performance has not been a challenge. But there can be a hesitation with some buyers as to how wall mounted units look. This is why the company introduced a ceiling mounted mini split. Great for both new construction and remodeling the units are quiet and discrete. As David points out, we're used to HVAC grills in the ceiling, and the ceiling-mounted mini spots are therefore barely noticeable, like a light switch (if that).

It's not a surprise that these units are high in demand. They're used in spaces where people spend a lot of time and want to heat and cool maybe one zone at a time, and where this design works well as opposed to a wall mount, such as where space is limited for a wall-mounted unit. They're particularly popular in bedrooms.

Unit size varies by application. Up to 8 units can be supported by one outdoor unit, but the typical maximum is generally 5 or 6. A 1 to 1 uint ratio is common where individual zone control is required.

As Matt relates, the units are noticeably quiet outside. He wishes his neighbors would install one! See Matt's past piece on how quiet he found the installed IBS Hone Tour Mitsubishi system: Example of a Net Zero Energy Renovation - Saw Horse Design.

Have you installed a ceiling-mounted mini split? Would you like to, and do you have any questions? Let us know! Your experiences and questions help us all learn.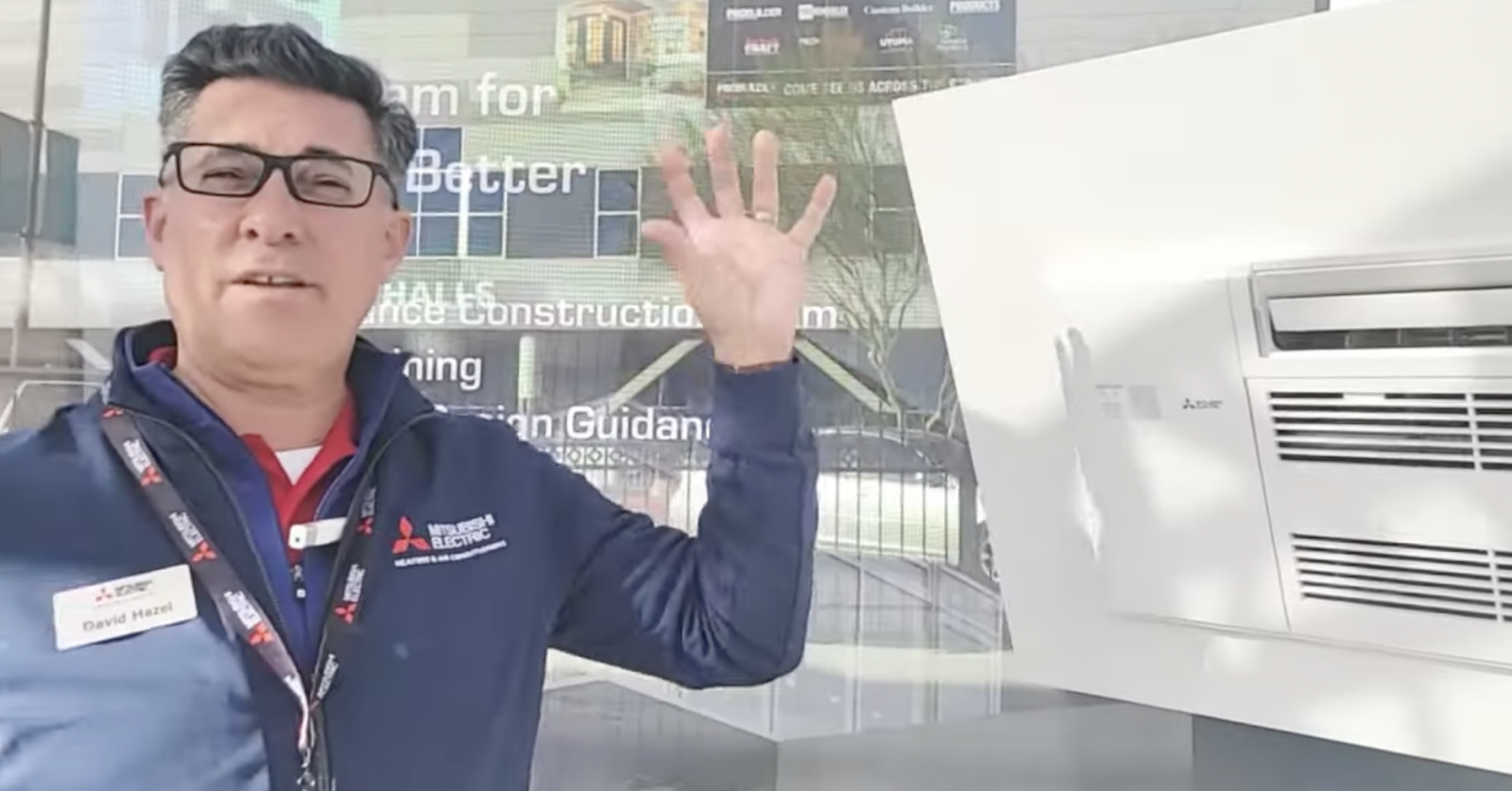 Please be kind and respectful!
Please make sure to be respectful of the organizations and companies, and other Rate It Green members that make up our community. We welcome praise and advice and even criticism but all posted content and ratings should be constructive in nature. For guidance on what constitutes suitable content on the Rate It Green site, please refer to the User Agreement and Site Rules.
The opinions, comments, ratings and all content posted by member on the Rate It Green website are the comments and opinions of the individual members who posts them only and do not necessarily reflect the views or policies or policies of Rate It Green. Rate It Green Team Members will monitor posted content for unsuitable content, but we also ask for the participation of community members in helping to keep the site a comfortable and open public forum of ideas. Please email all questions and concerns to admin@rateitgreen.com