Mini Split Compressor Placement in Cold Climates (Think about Snow and Other Conditions)

Allison Friedman
MA, United States
0 Ratings
99 Discussions
131 Group posts
Posted by:
Allison Friedman
// Rate It Green Admin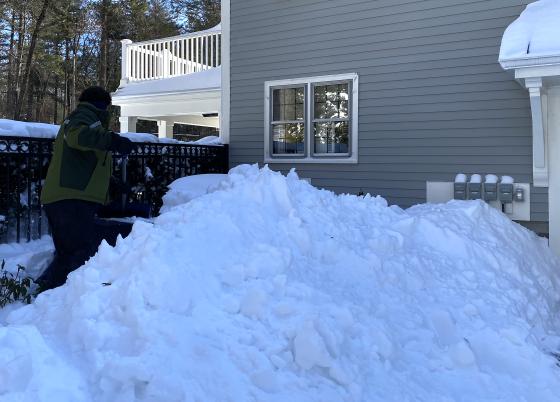 It's important to think about mini split condenser location in cold climates where it's likely to snow, or really where anything will affect the proper functioning and longevity/durability of the unit. I hope by sharing, someone else can learn from what I do see as a mistake I plan to fix. I'd rather you make a change in your plans than spend money and time later, as I will, to move your condensers.

We added a mini split a couple of years ago for a new space above a garage, and I was super excited. We also redid our backyard and the same time. So we were working with an architect, a landscape designer, a landscape construction company, our builder, and the HVAC company, among others of course. (I still have great relationships with some of these folks, so this is not a complaint as much as a lesson we should all learn from!) I recall asking the HVAC folks when the mini split compressor was located on the ground, maybe 4 inches up, "Hey, is that going to be a problem when it snows?" I got some pushback then and honestly ever since (which is why this isn't a complaint - MANY people seem to agree). The key argument for the existing location is that there isn't really a choice given that this is an existing building without a lot of ideal spots, and that "it will look ugly" if we put the compressor on the building.

I appreciate people looking out for us regarding design, but I also suggest we redefine ugly, or at least think about it. I don't want to dig out our mini split every storm, and I think there's risk to the equipment if we're running around with shovels swinging. I actually think I'd be proud to show of my current technology on the wall. I realize we might locate the equipment differently if we were siting a new building on this property, but we aren't. Note that for us, this is equipment for an added space. What if we had added several mini splits? We might face digging them out constantly or losing heating during a major storm? That sounds like a super ugly option to me!

A couple of lessons from this project, in my opinion:
I'd locate all New England or snowy weather mini split compressors on a wall or in a covered location to some extent, if at all possible. Or, prepare to dig them out! The units must have sufficient space for air intake and exhaust.
Retrofits are a good example of when you might just need to compromise and get the best result you can - but think about what that means from the perspective of the people who will live or work in a building
Getting everyone talking as early as possible in a project makes sense. Years ago, it seems that charrettes to bring stakeholders and all vendors together were going to become the norm. They should be. In this case, I was asking an important question as a client, but maybe I didn't bring it to the person I should have, or in time. I will say that the builder on this project was a super person open and eager to talk to and work with everyone. Not every other stakeholder may have felt the same way, so this is something to ask before hiring someone.
Ask practical questions about how your renovations will work in your normal everyday reality. I was not able to start a conversation about snow management, or again I asked too late. My builder and landscape builder helped us figure out some things that I do think we should have addressed earlier in design phases. I appreciate that, but they shouldn't have been in that position.

Also, one more lesson:
We successfully covered our compressor with a tarp this last storm. That made it easier to dig out. That may sound obvious, but one note: As the occupant, you need to make sure your mini split is OFF before covering it with a tarp of course. That may sound obvious and easy, but at first we only kept getting the mini split to go into stands mode, with a fan still running. That of course won't work under a tarp - the lack of air could be destructive to a motor trying to run!
It's ok if this all seems obvious to you. These are principles I easily agree with, and yet in the heat of a project, things do seem to be able to get by us, or got by me on this one, despite thinking we had it all worked out. We all make mistakes, or just live and learn. What would you do differently? Do you still prefer a better looking side of the house to mounting the compressor on the wall? I'd love to hear your thoughts!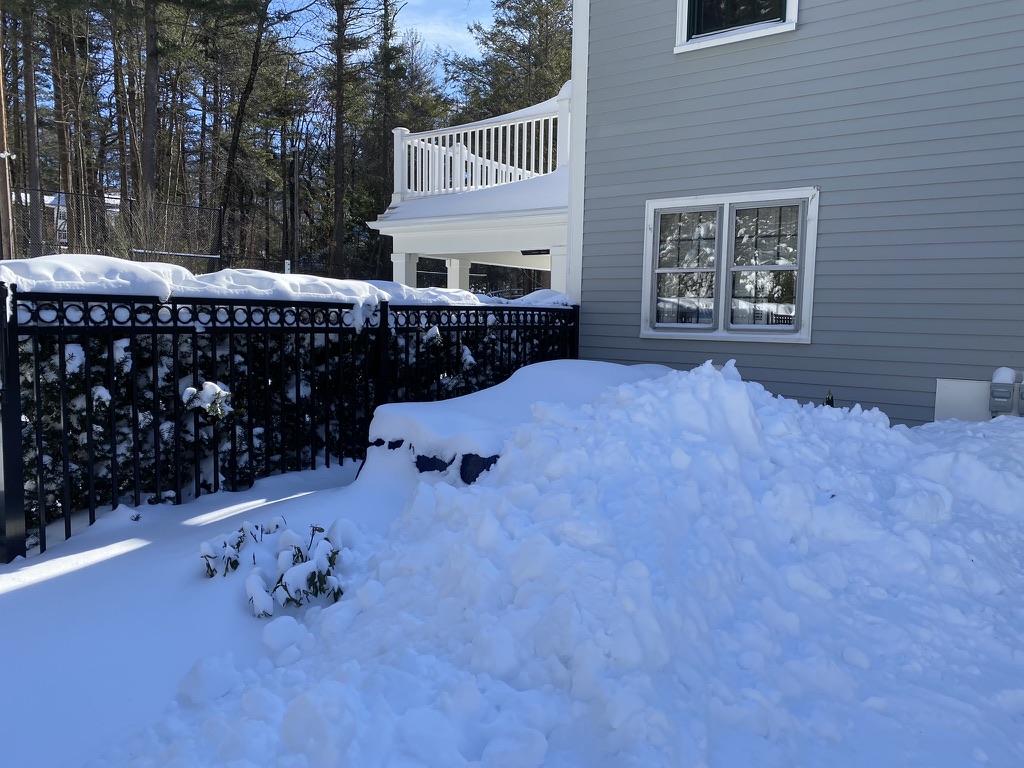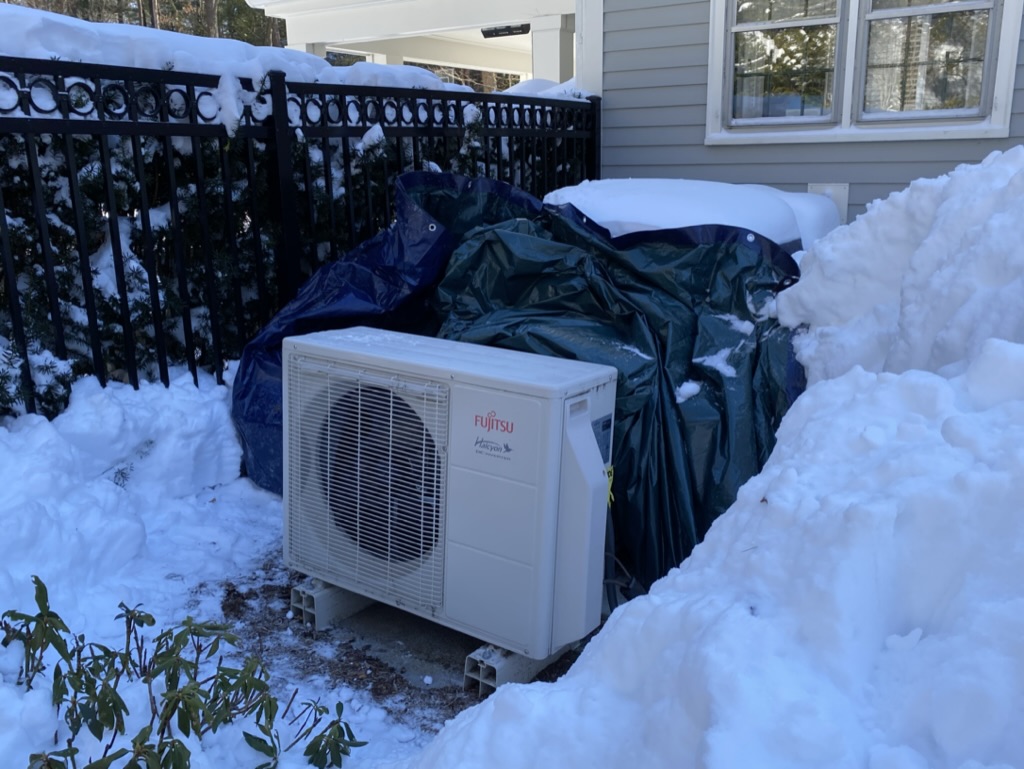 Roy R
0 Ratings
1 Discussions
0 Group posts
Roy R
// Engineer working on living a sustainable life
We renovated our house a couple of years ago and replaced the old gas furnace with a mini-split air source heat pump. We didn't have room to put the compressor on a pad on the ground so we attached it to the side of the house with a couple of brackets made for that purpose. I don't consider the system to be particularly ugly, on the contrary,, it is a highly visible indication, along with the lack of any roof or wall penetrations for chimneys, that the house is heated with electricity rather than some fossil fuel.

However, the compressor caused a huge amount of low frequency vibration and sound transmitted to our wood-frame walls, so much so that if you stood within a few feet of the inside wall you would get dizzy. The solution was to place the brackets above the compressor using chains to attach to the brackets above. The result is much quieter, so much so that you don't notice it indoors when it is running at low speed. When running at top speed there is a faint vibration still conducted to the house, but not much.

My advice to others has been to place the compressors on pads on the ground unless your building wall is made of concrete. Best is if it is underneath some overhang to limit the amount of snow, but it is worth it to shovel the units out occasionally. Hanging it from chains attached to brackets above is a last resort.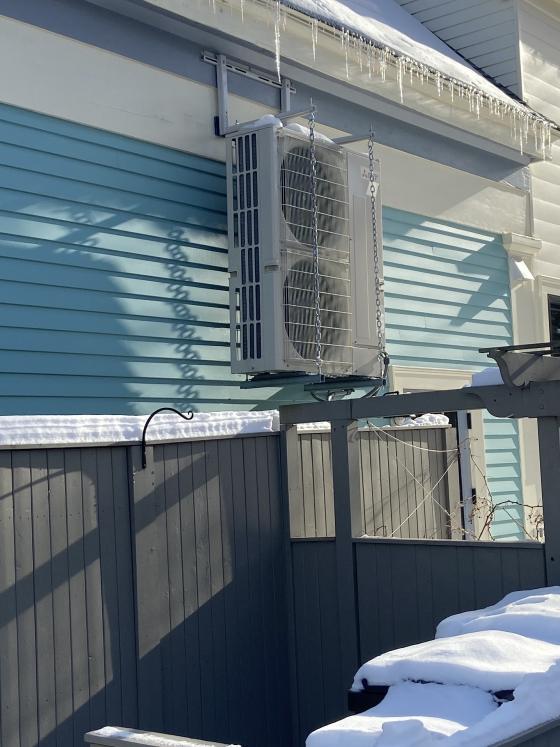 Check out this interview with Mitsubishi where they share some do's don'ts, guidelines, and also a few great examples of cold weather mini split compressor placement and care!

https://www.rateitgreen.com/green-building-community/discussions/products/mini-split-cold-weather-design-advice-with-mitsubishi/5792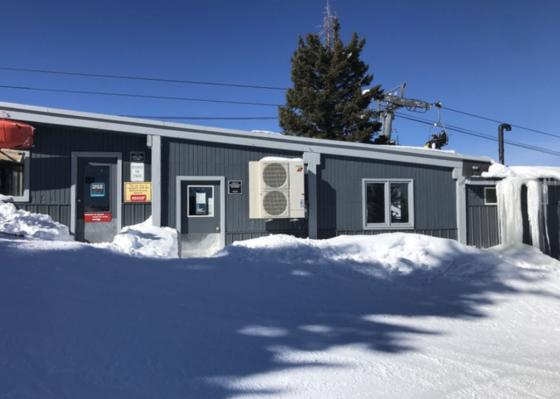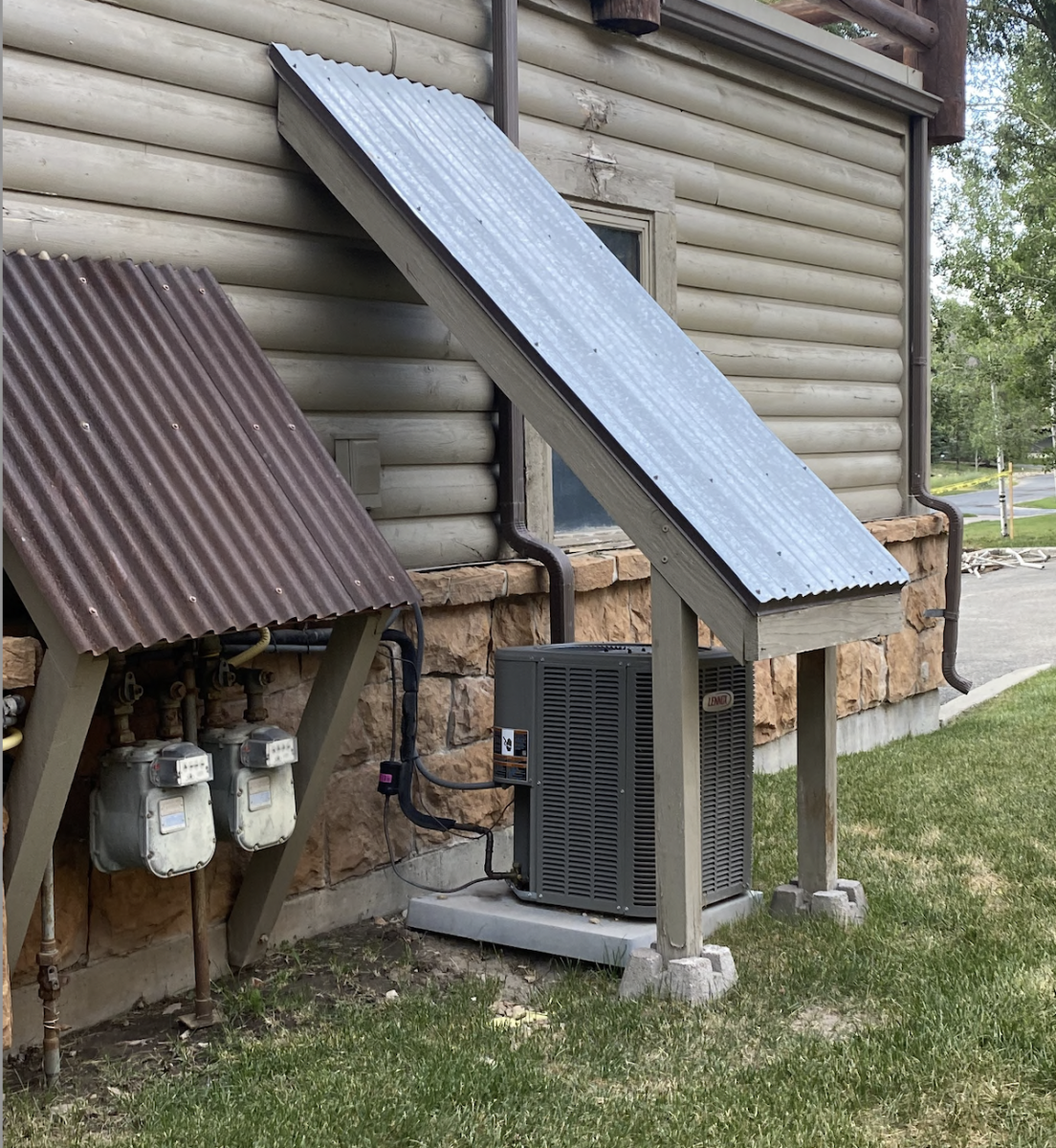 I saw this lean-to type solution in Utah, and I really liked it. But when I sent it to a friend who is a builder, he absolutely hated it and said it was ugly....



As I mentioned in a newsletter where I highlighted this situation, I do think we may need to change our definition of "ugly." I for one don't want to dig compressors out of the snow! And... I actually think this is a lovely solution. I do like the idea of hanging the compresors off the home or of covering them so the snow can't really get near them, and they have enough space for intake and exhaust.
Just got these pics in, courtesy of the talented Dana Fischer! I like this solution - the racks support the equipment which should prevent vibration, the sloped "roof" keeps off the snow, and the compressors are still in a sensible place adjacent to the home.
Please be kind and respectful!
Please make sure to be respectful of the organizations and companies, and other Rate It Green members that make up our community. We welcome praise and advice and even criticism but all posted content and ratings should be constructive in nature. For guidance on what constitutes suitable content on the Rate It Green site, please refer to the User Agreement and Site Rules.
The opinions, comments, ratings and all content posted by member on the Rate It Green website are the comments and opinions of the individual members who posts them only and do not necessarily reflect the views or policies or policies of Rate It Green. Rate It Green Team Members will monitor posted content for unsuitable content, but we also ask for the participation of community members in helping to keep the site a comfortable and open public forum of ideas. Please email all questions and concerns to admin@rateitgreen.com