Making Homes More Disaster Proof; Reaction to Grace & Corbett Lunsford and Matt Risinger

Rate It Green Team
0 Ratings
90 Discussions
6 Group posts
Our homes and buildings have to become more adaptable and resilient, which means they must be able to endure different conditions and changing occupant needs, and they must also be weather proof and able to recover from more extreme weather events. We have to build better and smarter so that we can better prevent damage and handle crises, and we also have to be able to bounce back as quickly as possible after such events. Weather is already becoming more extreme, and external factors like rising energy prices are also adding pressure to those making decisions about what to buy or rent, and build or renovate. Patterns
of how we live in and use our homes are changing across demographic groups, and how we design and build will have to change, more rapidly than is already the case.
Builders Corbett and Grace Lunsford, and Matt Risinger recently met to discuss how we can make our homes more disaster proof, and Corbett was gracious enough to make this content available so Green Builder Matt Hoots could join the conversation and make observations and wisdom after the fact. The resulting effect is kind of like these folks are all comfortably in our living rooms, and we feel a part of the conversation, like we can jump in, too (We always encourage you to add your voice at Rate It Green!). Some notes and observation about this conversation are below, but you might also just want to sit back and enjoy the video!
Top of mind in this conversation were the terrible Texas storms of 2019, where it was below freezing for 85 hours, which is unheard of. Matt Risinger recounted how some people didn't have power for 7 days and others went 2-3 weeks even without water. Somewhat understandably, builders in Texas hadn't been building with freezing temperatures in mind. This storm like many other recent 1 in a zillion year weather events was a wake-up call that we can no longer to rely on past patterns as assumptions for future situations and conditions.
A key question of this gathering and in the building community is how do we make houses and all buildings more resilient, more everything proof. What can we do BEFORE a disaster, and that includes whether a disaster is natural or effectively a building science mistake. How can we design and build to prevent mistakes, or to catch and fix the in the field, before it can be too late, or a financial disaster.
One of the key agreements in this group, and Matt Hoots concurs, is that we have to get back to basics more of the time. We need to understand building science and also adjust our practices as our understanding of the science evolves. When we get it wrong, moisture leads to mold, or buildings can even collapse. Experts need to keep talking, and everyone in the building industry is responsible to make sure that information is shared with emerging professionals and even those outside the industry. Heck, they're the clients and occupants of these built spaces. Generally speaking, informed consumers make better choices. And everyone really doesn't have the same level of awareness and knowledge.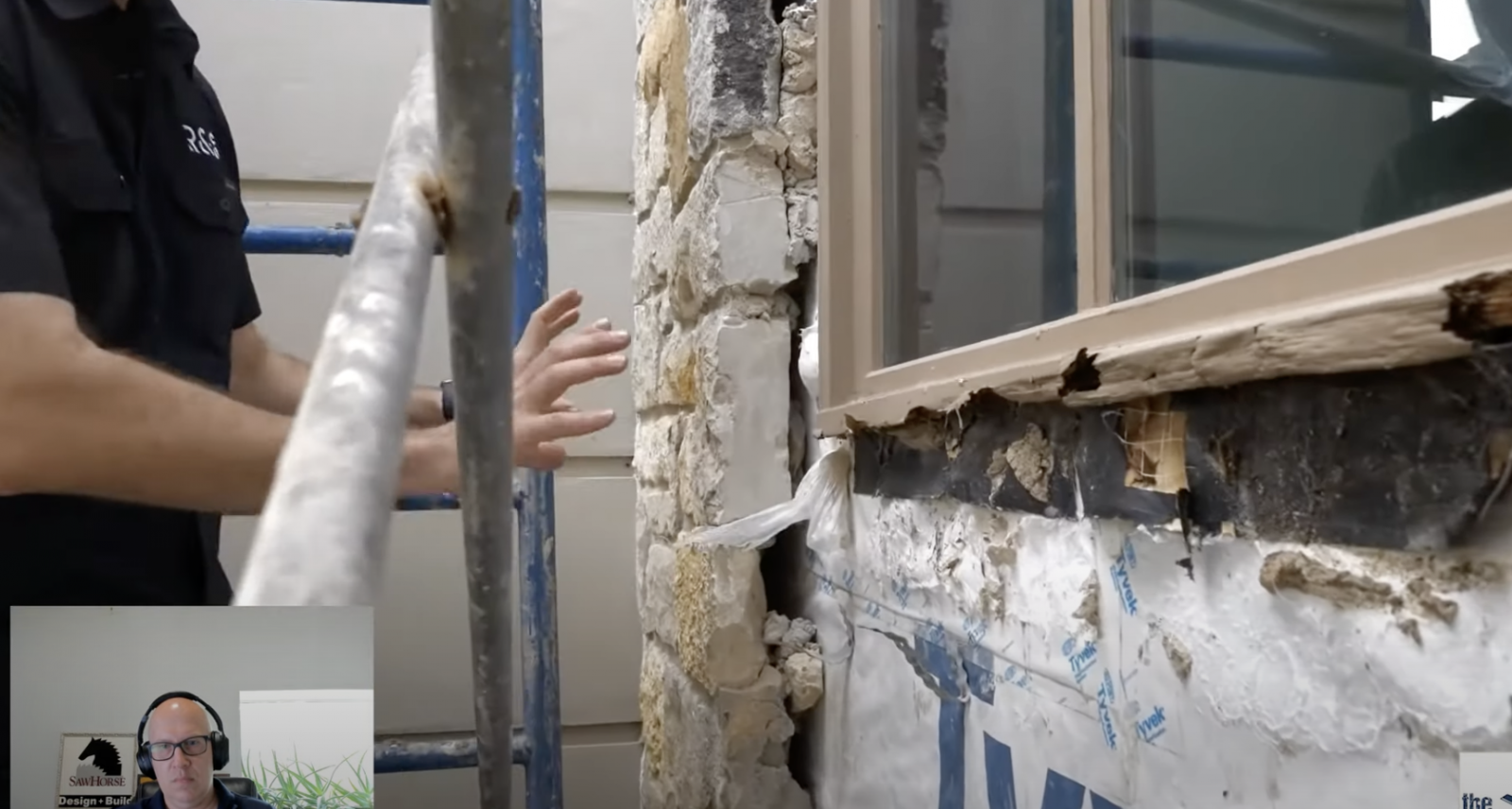 There's also a lot of talk about moisture. Matt Risinger is pretty solid that the #1 thing you can do to build a good house is to build a structure that manages moisture well. Apparently, 80% of construction litigation is related to moisture, in all its forms, As moisture rains down, comes through the walls, evaporates off inhabitants or floods from inhabitant activities, or comes up through the basement, it's going to cause damage if gets trapped or it can't drain and dry out.
Some good news is that air sealing is both one of the cheapest things you can do, and also one of the most effective. We've got to keep moisture out, and take what does see through out of the air. 100% humidity will make its way into the structure. DIY is one way. Finding an available air sealing contractor might be another matter as demand for healthier buildings grows. All air sealing projects are also not alike - Where the house meets the foundation is harder to retrofit than to get right new.
Getting combustion of any type of home is critical. There's general agreement we need to get gas out of homes, natural gas of course but even fireplaces that spew fumes, and are poor choices in tight houses anyway, due to insufficient flow. But there's also a recognition that many clients want to cook with gas or watch a roaring fire…. Should you have a generator? How do we balance our need for energy with the health risks and environmental degradation? When and where will it be cost competitive to use an EV as a back-up battery? Matt Hoots reminds us that many people don't fully understand combustion, and this elevates the health risks. Who among us turns the hood on when cooking with gas, every time? Why do people run generators inside? What is causing these choices?
As a general guideline, more exposure is more risk. Win, rain and sun are constantly attacking our homes. Overhangs are one way to reduce weather damage. Production builders use to build 2' Overhangs, though now they don't seem to. A super modern house that seems to work ok in a hot dry environment might easily not be the choice for the greater humidity in Atlanta. Building ineffectively for the climate is basically designing to fail.
And, if we build a mistake in now, it really is most often more expensive to fix later.
One thing we need to do is to think outside what we've known as normal. In Atlanta, cisterns are required, but as Matt Hoots relates, most people use the water for irrigation or let it seep back into the ground. One of Matt's clients wanted to filter the water and now supplies half of a duplex with the reused water. Matt Risinger shares how he has an outdoor fireplace. He can still see a fire, but the fumes are outside. Matt reminds us that it's important to understand occupant wishes, and how they will use their space and equipment. How can we work effectively together to anticipate the best we can, and meet the client goals while also protecting their comfort and health?
We should also not expect simple solutions to our challenges, especially nor through one magic, even miraculous product. We need to understand the whole system and how the pieces work together, and affect each other. Building to code is also not a solution - code should be thought of as a minimum not an optimization calculation. in fact, we should aim for the sky, building to the best expectations of occupants… and also maybe "out clevering" ourselves as well. Keep an eye out for more monitoring and more reactive equipment that can adjust conditions for us. Your bathroom fan will soon turn itself on, and your house may soon tell you when your VOCs are rising. Or the moisture is a risk. These systems will make us more comfortable and will protect our health, while also preventing some problems while keeping others from growing larger.
Almost finally, we should not expect to just fix our problems "later." If we build a mistake into a home in windows, house wrap, or insulation, those errors compound during their long life. Indeed, we don't want to plan to operate poorly for 25-50 years. Roofs and water heater eventually get replaced, but it's true that few people just rip their siding off.
Finally for us at Rate It Green is generally that we can all do more together. We agree we need to keep talking and educate all stakeholders, and work to solve issues as early as possible, and to do our best for occupants for their health, comfort and wallets in addition to lower our impact on the built environment. The great news is that if we collaborate and are diligent, there are only wins. That said, the potential to really build well and capture all the wins makes it even harder to accept when there's a failure. When there's a failure, it's essential to take the opportunity to learn. One of the best part of this conversation is when the participants share their inspirations for becoming better building scientists. This reminds us that we can all always learn more and do better, and it reminds us also to be thankful these folks are willing to share their lessons with us.
What's your inspiration for building more sustainably? What have been your top challenges or learning experiences? What did you learn and then apply successfully? We'd love to continue the conversation. Also, if the topic of how building is changing, or how our buildings should be changing, is interesting to you, you might want to take a look at Clayton Shepardon's Introudction and series on Adaptive Building.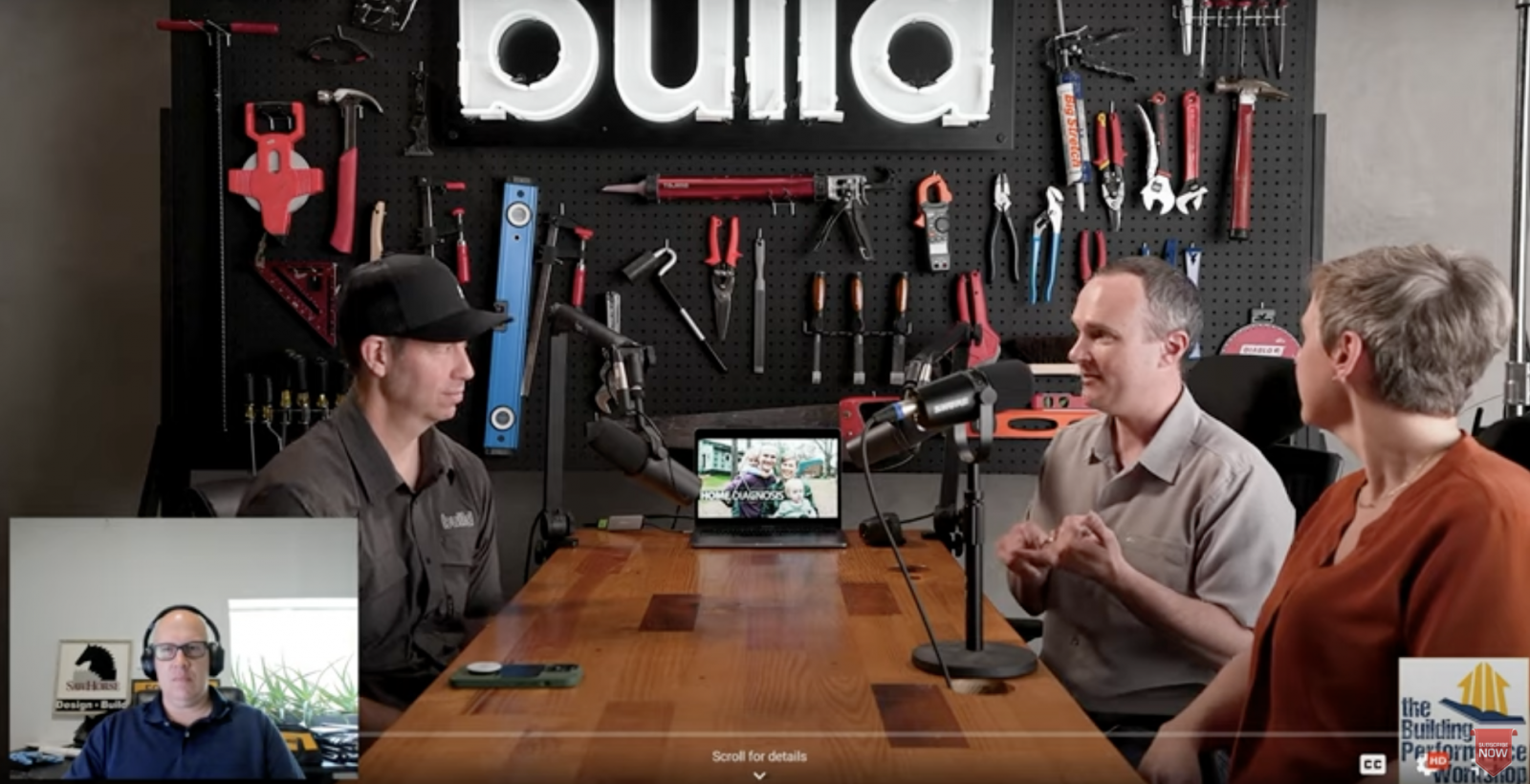 Please be kind and respectful!
Please make sure to be respectful of the organizations and companies, and other Rate It Green members that make up our community. We welcome praise and advice and even criticism but all posted content and ratings should be constructive in nature. For guidance on what constitutes suitable content on the Rate It Green site, please refer to the User Agreement and Site Rules.
The opinions, comments, ratings and all content posted by member on the Rate It Green website are the comments and opinions of the individual members who posts them only and do not necessarily reflect the views or policies or policies of Rate It Green. Rate It Green Team Members will monitor posted content for unsuitable content, but we also ask for the participation of community members in helping to keep the site a comfortable and open public forum of ideas. Please email all questions and concerns to admin@rateitgreen.com