For Sale: Healthy, Energy Efficient Micro-Farm in Concord, MA

David Bearg, P.E.
MA, United States
0 Ratings
0 Discussions
1 Group posts
Posted by:
David Bearg, P.E.
// Environmental Health and Building Specialist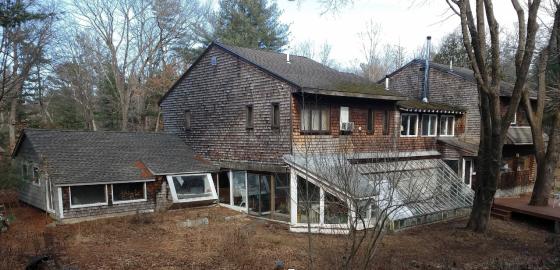 20 Darton Street in Concord, MA is looking for a new owner!

This is where I have lived for over 45 years and it is time for a change. One of my goals here has been to live in the present as we will need to live in the future. With this as a guiding premise, priorities have become not only indoor air quality and energy efficiency, but also the ability to produce locally grown food. What started as a 700 SF cottage it is now a 3,000 SF healthy, energy efficient micro-farm. Key components are a heat-storing greenhouse, a vegetable garden, raised bed gardens, a green, energy efficient house, and outbuildings that all take advantage of passive solar architecture. It's time for me to simplify and downsize. However, we're not just selling a family home, we're selling a green and sustainable lifestyle. Here's the story of our house and grounds to whet a new owner's appetite.

I grew up in Queens, New York. My parents enrolled me in the rural Connecticut art and work camp Buck's Rock, where I was exposed woodworking and farming skills. I earned a BS in Chemical Engineering from Northeastern University, and an MS in Environmental Health from the Harvard School of Public Health. I also wrote the book, Indoor Air Quality and HVAC Systems, published by Taylor and Francis in 1993.

After a stint living and working as an environmental engineer in Lexington, and then creating an indoor air quality evaluation consulting business, I yearned to practice the skills I learned at that rural camp. In 1975, at age twenty-seven, I fell in love with a quaint summer cottage on a lush three-quarter acre piece of land nestled in the Dover Street community near White Pond and the Willard Elementary School in Concord, MA. I bought the property and ended up creating this energy-efficient micro-farm.

The original 35'x 20' red cottage consisted of two bedrooms, a small kitchen with a wood stove, a tiny bathroom, and a green-carpeted living room. There was a one car garage on the property, as well as apple trees and a grape arbor.

In 1979, I created the first micro-farm component, an attached 27' x 9' greenhouse with a heat storing rock bed. A friend with a re-purposed greenhouse business worked with me to build the space, and soon the gardening skills began to flourish.

The next additions utilizing my woodworking skills and passive solar interests were the dormer bedroom space with large south-facing windows, and a spiral staircase. At a 1981 contra dance, I shared the last waltz with Katy Blair. She was an avid swimmer was enticed by the deeded access to White Pond. She offered to help me weed the garden, and a fruitful partnership flowered.

The property continued to evolve, with a glassed-in west-facing porch that I constructed before the 1983 wedding and contra dance on the back lawn.

In 1986, a new 1,100 square foot addition was created in anticipation of the birth of our first son Samuel. Some friends offered to help with a community wall raising for a space that included a new downstairs living room, a stairway to the two upstairs bedrooms, and a second bathroom.

Our second son Nathaniel's 1989 addition consisted of a set of stairs to our home office, a bedroom, and another bathroom. Both additions added south-facing windows and extended the east/west length of the house in accordance with the design requirements of passive solar architecture.

In 1991, an architect and friend designed a new kitchen. The spiral stairs were eliminated as part of a gut rehab to increase the thermal integrity of the building envelope. In its place were added an island and counter space, new appliances, two French doors overlooking a patio area, a propane fireplace to replace the wood stove, and an updated downstairs bathroom.

My love of designing and building spaces is also evident in the six outbuildings that were created. The 18' x 12' guest cottage, constructed in 2001, has a bed, sitting area, a small kitchen area, a composting toilet, air conditioning, and enough insulation to make warming easy with a space heater. The other sheds have their own personalities, from the Hobbit Shed built into two trees, to the 10.5' x 6.5' Studio/Shed, with solar powered ventilation sidewall fan, yard lights, and tranquil white walls.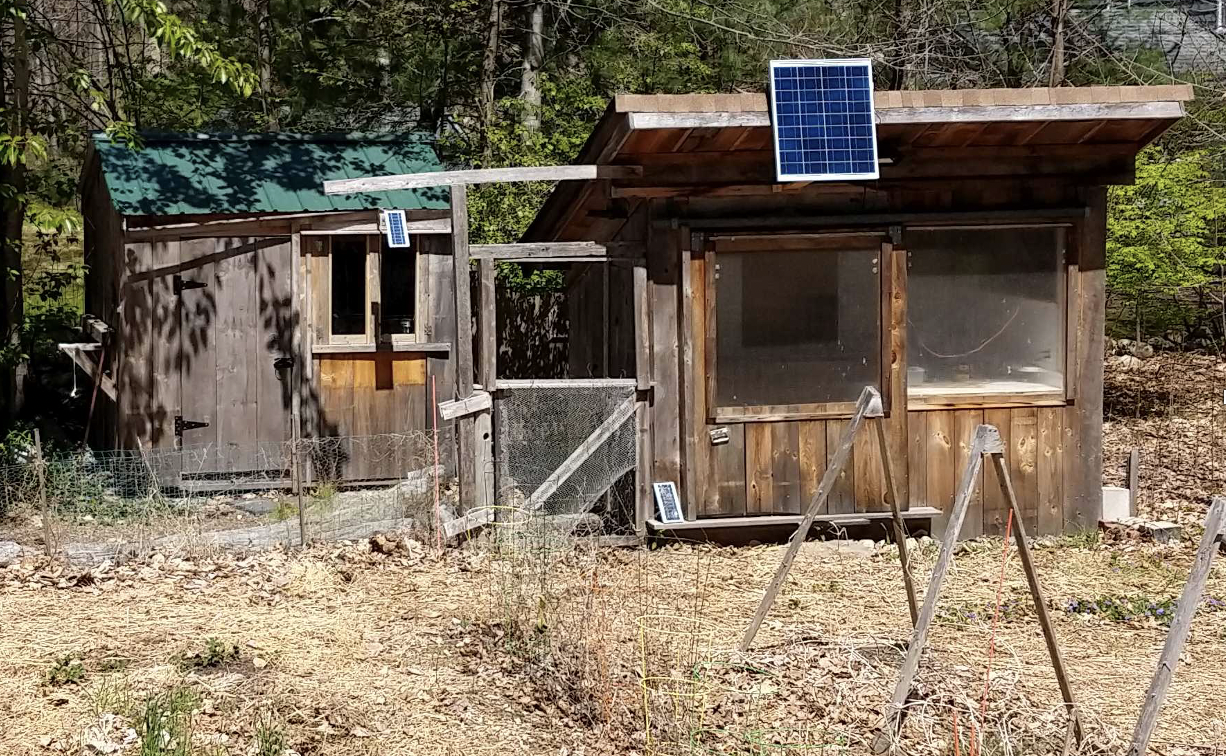 Because of its proximity to the vegetable garden, the Studio has been used as a seedling hardening-off space.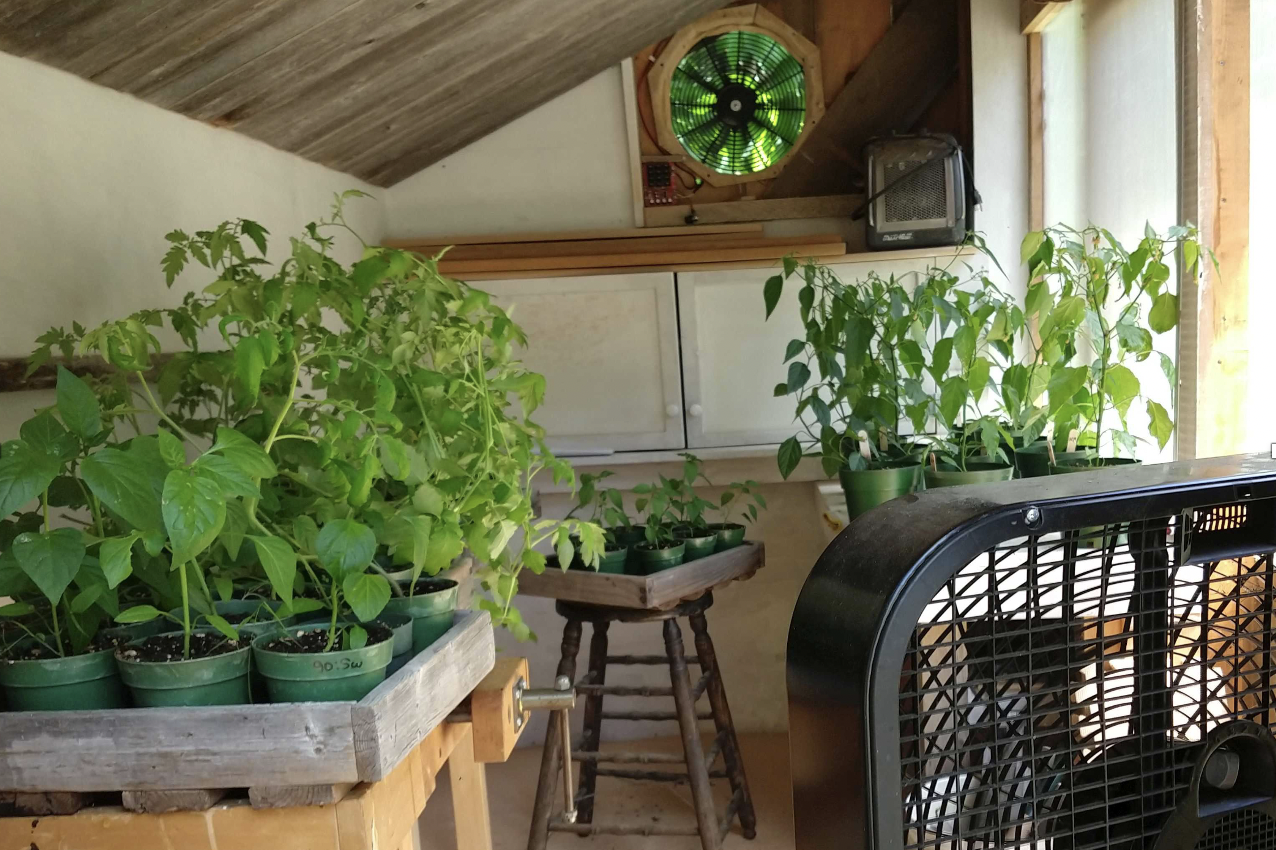 It has also provided work space for carpentry projects.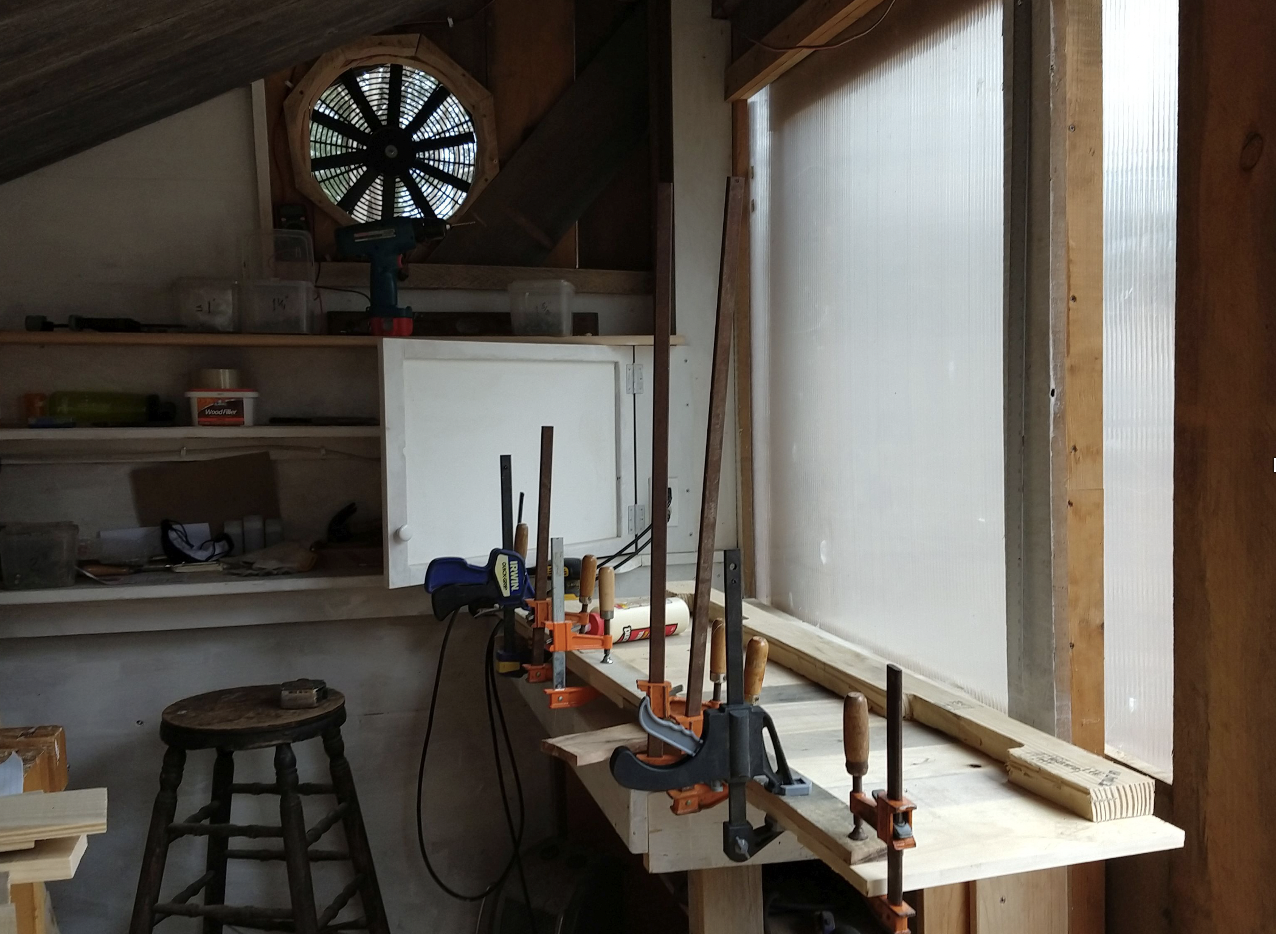 The apple orchard produces a fall harvest for cider or applesauce, and the seven blueberry bushes contribute to several delicious pies a season. The vegetable garden and two raised beds yield tomatoes, basil, lettuce, spinach, and other assorted greens and herbs.

This property has evolved over the last forty-five years from a tiny summer cottage to a micro-farm and green, energy efficient, sustainable home with a low carbon foot print. The Blair-Bearg family has loved living in this stimulating environment, and we hope that the next owners will find it as fulfilling and inspirational. If you have any questions, please email 20Darton@gmail.com
Please be kind and respectful!
Please make sure to be respectful of the organizations and companies, and other Rate It Green members that make up our community. We welcome praise and advice and even criticism but all posted content and ratings should be constructive in nature. For guidance on what constitutes suitable content on the Rate It Green site, please refer to the User Agreement and Site Rules.
The opinions, comments, ratings and all content posted by member on the Rate It Green website are the comments and opinions of the individual members who posts them only and do not necessarily reflect the views or policies or policies of Rate It Green. Rate It Green Team Members will monitor posted content for unsuitable content, but we also ask for the participation of community members in helping to keep the site a comfortable and open public forum of ideas. Please email all questions and concerns to admin@rateitgreen.com