#GreenInfluncerATL group members connect at #IBS2022 in Orlando

Matt Hoots
GA, United States
4 Ratings
8 Discussions
7 Group posts
Posted by:
Matt Hoots
// SawHorse Design + Build
I was chatting with the Mitsubishi Electric team at the Internation Builders Show when I ran into Corbett Lunsford. He was about to give a presentation at the Aprilaire booth, which was on the opposite side of the show. He knew where the booth was, and I planned on going there later that day, so I followed him there.
While I was at the booth waiting for Corbett's presentation, I was able to get a few interviews with some good information on filters and other Aprilaire products. Here is a video that I created on why our standard filter for SawHorse clients is a MERV 13 or greater:
When you run the same circles, you are bound to run into each other at these events.
Even though the name of the group is #GreenInfluencerATL, we are influencing each other just as much as we are influencing our audiences. That is the power of people sharing information and learning from each other's discoveries and mistakes.
What types of things do you all learn from your groups?

Allison Friedman
Weston, MA, united-states
0 Ratings
99 Discussions
131 Group posts

Here's the link to Corbett's presentation:
https://www.youtube.com/watch?v=kgcqgYMg79A&t=0s

I took some notes and will post on it separately, but if all everyone learns are the 3 key considerations about air management, we will be in a better place:

Air has to be something we're all thinking more about, not just those who already know more, because there's just too much work to be done for everyone to live in a healthier, more sustainable space.

1. Don't bring bad stuff in - as a professional or occupant!
2. Ventilate
3. Keep it dry

Among so many other key thoughts, I appreciated Corbett mentioning that it's important to ventilate during construction, so you don't allow mold to grow and then have people move in. That happened to us, and it was very expensive to repair.

Allison Friedman
Weston, MA, united-states
0 Ratings
99 Discussions
131 Group posts
Hey #GreenInfluencerATL Members - Here's a post we wrote up on "Filtration and Airflow in Whole House HVAC Systems: Filter Cabinets and MERV Options" that includes these videos plus the one Matt recorded with Chris Howells at IBS. I have appreciated this recent great filtration content!

https://www.rateitgreen.com/green-building-community/discussions/products/filtration-and-airflow-in-whole-house-hvac-systems-filter-cabinets-and-merv-options/5906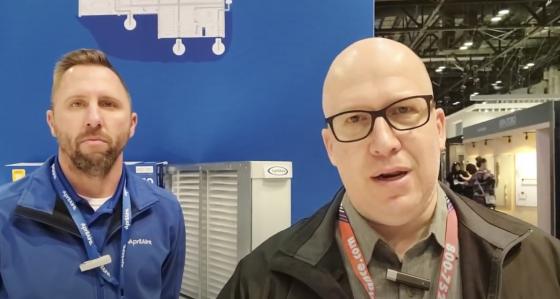 Please be kind and respectful!
Please make sure to be respectful of the organizations and companies, and other Rate It Green members that make up our community. We welcome praise and advice and even criticism but all posted content and ratings should be constructive in nature. For guidance on what constitutes suitable content on the Rate It Green site, please refer to the User Agreement and Site Rules.
The opinions, comments, ratings and all content posted by member on the Rate It Green website are the comments and opinions of the individual members who posts them only and do not necessarily reflect the views or policies or policies of Rate It Green. Rate It Green Team Members will monitor posted content for unsuitable content, but we also ask for the participation of community members in helping to keep the site a comfortable and open public forum of ideas. Please email all questions and concerns to admin@rateitgreen.com