Micro Apartments for the Homeless in San Francisco - Promising Idea, but Challenges Remain

Allison Friedman
MA, United States
0 Ratings
99 Discussions
131 Group posts
Posted by:
Allison Friedman
// Rate It Green Admin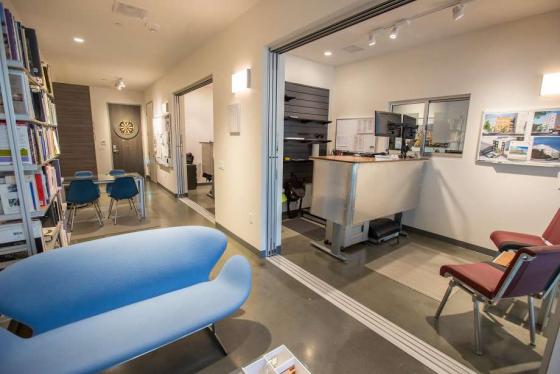 As reported this fall by Kevin Fagan of the San Francisco Chronicle, there are multiple plans in the works to create homeless housing in the San Francisco area, particularly supportive housing where services are provided and not just a structure.

Patrick Kennedy of Panoramic Interests has created a plan to use metal shipping container boxes to create approximately 200 supportive housing units for the homeless - built faster, and at significant savings. Community Housing Partnership is also considering a 100-unit supportive complex of modular units made of wood.

San Francisco already has approximately 6.000 supportive housing units, and Mayor Ed Lee was committed to housing an additional 8,000 homeless people during his term.

Challenges have arisen from how to execute these plans, including whether materials made outside the US can be used and whether only public city land should be involved. Local trade unions have argued that they want modular components made locally - it's not clear whether this can be accomplished.

Surprisingly, it can cost over $80,000 in emergency services to support some of the city's most persistent homeless. And due to drugs and other challenges, giving someone a room and a bed is insufficient to help them overcome barriers to thriving.

Apparently, these modular options are promising because conventional housing costs approximately $400,000 per unit, while Patrick Kennedy's units are projected to cost $200,000 each. Kennedy is also willing to finance the project, with an interesting idea to lease it back to the city. Construction time can also be 9 months, as opposed to up to five years for a standard project. The buildings will apparently look the same as traditional construction, and the 160 sf rooms will be the approximate size of hotel rooms the city now leases for the same purposes.

Patrick Kennedy is also talking to leaders in Los Angeles Country, where the homeless population is approximately 57,000. The reception may be warmer there and might provide an example San Francisco can follow, if successful.

For more information, See Kevin Fagan's article: http://www.sfchronicle.com/bayarea/article/Tiny-living-spaces-for-SF-homeless-desired-but-9229640.php

Please be kind and respectful!
Please make sure to be respectful of the organizations and companies, and other Rate It Green members that make up our community. We welcome praise and advice and even criticism but all posted content and ratings should be constructive in nature. For guidance on what constitutes suitable content on the Rate It Green site, please refer to the User Agreement and Site Rules.
The opinions, comments, ratings and all content posted by member on the Rate It Green website are the comments and opinions of the individual members who posts them only and do not necessarily reflect the views or policies or policies of Rate It Green. Rate It Green Team Members will monitor posted content for unsuitable content, but we also ask for the participation of community members in helping to keep the site a comfortable and open public forum of ideas. Please email all questions and concerns to admin@rateitgreen.com