Position Available: Director of Communications & Development at Northeast Sustainable Energy Association (NESEA), Greenfield, Massachsetts

Kalyani.rc
0 Ratings
29 Discussions
14 Group posts
Posted by:
Kalyani.rc
// Passive House / Sustainability Enthusiast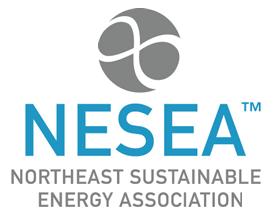 We are looking for a dynamic superhero to join the Northeast Sustainable Energy Association staff as our Director of Communications & Development in Greenfield, MA. The ideal candidate will be as passionate about content curation and donor cultivation as they are about our mission, which is to advance the adoption of sustainable energy practices in the built environment by cultivating a community where practitioners share, collaborate, and learn. This position requires excellent organizational, interpersonal and computer skills. We have a great culture here – we play almost as hard as we work. We're fans of lean impact, Seth Godin, and other entrepreneurial approaches.

SUMMARY:

Reporting to the Executive Director, as a member of the executive management team, the Director of Communications & Development will design and execute on a comprehensive communications and development strategy, and will develop the budgets and timelines associated with these efforts. The ideal candidate is as passionate about creative storytelling and streamlining communication and development systems as they are about NESEA's mission, which is to advance the adoption of sustainable energy practices in the built environment by cultivating a community where practitioners share, collaborate and learn.

On the communications front, this includes working collaboratively with senior leadership to develop and implement communication strategies to broaden the impact of NESEA's programs and oversee organizational messaging. On the development front, this includes overseeing and executing on ongoing fundraising efforts as well as serving as lead staff in curating the tradeshow floor for NESEA conferences. He/she will supervise three direct reports (Marketing Manager, IT & Database Manager, Development Coordinator).

KEY TASKS AND RESPONSIBILITIES:

Communications:

Ensure that NESEA's outreach and brand are compelling, comprehensive, timely and are communicated effectively to various stakeholders (staff. Board, members, etc.).
Develop and oversee implementation of an ongoing outreach/marketing plan and editorial calendar for both the web and print.
Serve as NESEA's chief internal content curator: identify and leverage synergies surrounding content curation and use for industry trends, member activities, etc.
Identify key target audiences; define and develop a strategy for communicating with each.
Develop and oversee tracking of all partnerships, including both media and organizational partnerships.

Development:

Work with Executive Director to design development strategy for NESEA, including donor/sponsor/exhibitor cultivation and stewardship.
Identify grant prospects for existing and new programs, meet with potential grantors or coordinate such meetings for Executive Director, submit grant proposals and applications.
Direct NESEA's fundraising efforts (annual appeal, Valley Gives Day).
Develop and maintain key long-term relationships with donors and prospects.
Train and mentor relevant NESEA staff and Board, and communicate fundraising goals and progress throughout NESEA.
Curate trade shows (one of NESEA's largest revenue streams) for BuildingEnergy Conferences, direct sales process and exhibitor fulfillment process.

SKILLS AND ATTRIBUTES:

Ability to work well and communicate complex ideas through brief, simple materials to a wide variety of people, including board members, volunteers, staff, members, industry partners, contractors.
Experience in planning, leading, and managing communications and development projects, including coordinating with peers to achieve desired outcomes, and tracking and reporting on progress to senior managers/board of directors.
Enthusiasm for engaging the public and communicating NESEA's mission in a compelling and consistent manner.
Excellent organizational skills and attention to detail – ability to work on multiple projects and meet deadlines.
Digitally adept, able to quickly adopt/teach new tools and software.
Proven success in nonprofit development; fundraising from multiple donor channels.
Ability to influence others to accept ideas by using convincing arguments, create a win-win situation and respond appropriately to key stakeholders.
Collaborative, skilled at establishing and cultivating strong relationships with peers, across different levels of the organization and externally.
Adaptable and flexible to shifting opportunities, priorities and needs.
Commitment to the overall sustainability of NESEA and its mission.
Availability and willingness to travel.

EDUCATION / EXPERIENCE:

Bachelor's degree in a relevant field, Master's degree preferred, or 7-10 years of relevant experience.
Knowledge of energy efficiency technologies, building science, and renewable energy preferred.
Adeptness with programs/software platforms such as Drupal, CiviCRM, social media management software, email marketing platforms, Google Apps, Asana, Dropbox, Microsoft Office, and others.
Strong experience in project and employee management.

COMPENSATION:

Salary $50 – 60,000/year, full time
Eligible for health insurance after 90 days of employment
4 weeks (160 hours) paid time off (combined paid and sick time, start accruing after first pay period)
13 paid holidays
Eligible for 401k after 90 days (organization will match up to 3%)
Dog-friendly office
Flexible schedule.

HOW TO APPLY:

Send an email to jobs@nesea.org, subject line "Director of Communications & Development." In the email, tell us what super-powers you possess, why you're interested in the job, and why you think you'd be a good fit. Attach your resume.

For more information, please visit:
http://massnonprofitnet.org/job/nesea-greenfield-ma-118-director-of-communications-development/

Please be kind and respectful!
Please make sure to be respectful of the organizations and companies, and other Rate It Green members that make up our community. We welcome praise and advice and even criticism but all posted content and ratings should be constructive in nature. For guidance on what constitutes suitable content on the Rate It Green site, please refer to the User Agreement and Site Rules.
The opinions, comments, ratings and all content posted by member on the Rate It Green website are the comments and opinions of the individual members who posts them only and do not necessarily reflect the views or policies or policies of Rate It Green. Rate It Green Team Members will monitor posted content for unsuitable content, but we also ask for the participation of community members in helping to keep the site a comfortable and open public forum of ideas. Please email all questions and concerns to admin@rateitgreen.com