India ranks third globally in LEED certified green buildings with 2,386 projects

Kalyani.rc
0 Ratings
29 Discussions
14 Group posts
Posted by:
Kalyani.rc
// Passive House / Sustainability Enthusiast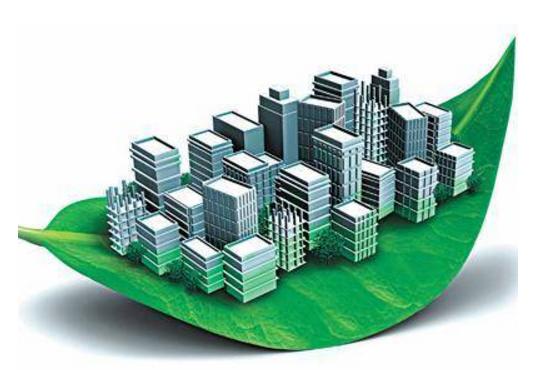 India ranks third in US Green Building Council's annual ranking of the top 10 countries for Leadership in Energy & Environmental Design (LEED) certified buildings. The country had around 15.90 million gross square meters (GSM) of LEED-certified space and an additional 89.28 million cumulative GSM of LEED-certified and -registered space, totalling 2,386 projects participating in LEED across the country.

"With a focus on LEED and green buildings, India is prioritizing environmental and human health in the built environment on a holistic scale and helping us get one step closer to a green building for all within this generation," said Mahesh Ramanujam, president and chief executive officer of USGBC.

LEED is the world's most widely used and recognized green building rating system. The top 10 list highlights countries outside of the United States that are making significant strides in sustainable building design, construction and operations.

India is part of a growing international trend as global green building is expected to double every three years, according to a Dodge Data & Analytics World Green Building Trends 2016 SmartMarket Report, to which USGBC was a contributing partner.

China topped the 2016 rankings, with 34.62 million GSM, followed by Canada, India, Brazil, Republic of Korea, Taiwan, Germany, Turkey, Sweden and United Arab Emirates. Emerging economies will continue to be engines of green growth, with development varying from twofold to sixfold over current green building levels.

"Increased consumer demand has also pushed the world's green building market to a trillion-dollar industry, a surge that has led to a corresponding increase in the scope and size of the green building materials market, which is expected to reach $234 billion by 2019," according to the report that was conducted acorss 70 countries.

At present, there are more than 82,000 commercial projects participating in LEED, totalling more than 1.4 billion GSM of space worldwide with an additional 112,000 residential units that have been certified under LEED homes. An estimated 170,000 GSM of space achieves LEED certification every day in more than 162 countries and territories across the globe.

For complete article, please check:
http://realty.economictimes.indiatimes.com/news/industry/india-ranks-third-globally-in-leed-certified-green-buildings-with-2386-projects/56084087

Please be kind and respectful!
Please make sure to be respectful of the organizations and companies, and other Rate It Green members that make up our community. We welcome praise and advice and even criticism but all posted content and ratings should be constructive in nature. For guidance on what constitutes suitable content on the Rate It Green site, please refer to the User Agreement and Site Rules.
The opinions, comments, ratings and all content posted by member on the Rate It Green website are the comments and opinions of the individual members who posts them only and do not necessarily reflect the views or policies or policies of Rate It Green. Rate It Green Team Members will monitor posted content for unsuitable content, but we also ask for the participation of community members in helping to keep the site a comfortable and open public forum of ideas. Please email all questions and concerns to admin@rateitgreen.com