What Makes Great (Green Building) Content?

Allison Friedman
MA, United States
0 Ratings
99 Discussions
131 Group posts
Posted by:
Allison Friedman
// Rate It Green Admin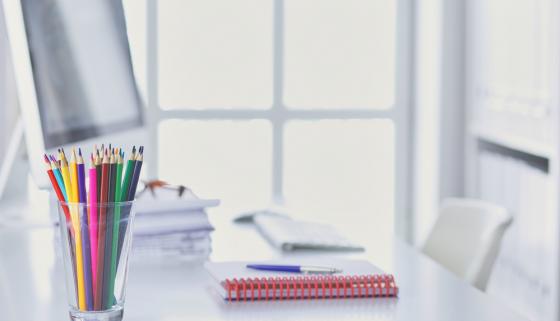 I have had some super conversations recently with people who want to write real, meaningful content to represent their green building company, product or service. One thing to note is that we're always talking about how to partner and collaborate and get the news or word out. We are not ever talking about actual selling. Why? The short answer is that there's just a time and a place. A company can of course sell on its own website, in certain sections, or in its collateral material, and of course in an ad. But try to sell in a space where people are expecting sharing, and you may find you've closed the door on a potentially valuable relationship, and you may have tarnished your reputation to some extent.
The longer answer is that a platform or similar information resource provides a strong opportunity to build longer-term relationships and trust. Sharing sincerely in these spaces is the best way to make connections and to optimize your participation, as people have shown up to learn and ask questions and partly to figure out who they want to trust and talk and learn from more. When you're writing an article or discussion or answering a question for a colleague or even a potential client, people are therefore simply not going to trust you and what you say if you're actively trying to sell to them. These spaces facilitate a more open type of information exchange that also involves give and take, which can have surprising and different benefits. You might receive valuable feedback, or you might meet someone who thinks of a great connection or colleague who has in interest in what you do or provide. And these connections might be made right away, or over months and even years.
Might a sale occur at some point? Yes. Should you go looking for one? Absolutely not. If and when people approach you about what you do after learning from you or communicating with you, they've more likely determined fit and comfort and might be a better long-term client and form a more solid and valuable relationship than you'd ever find through an ad. But be warned - this is like nodding and not meaning it when someone explains that an informational interview is not a job interview.
For comparison, an informational interview can be the world's best relationship builder for the near and longer-term. Heck, sometimes these meetings end up resulting in that dream job, at that time or more likely, months later when the interviewer happens to have an opening and thought well of the job seeker. Or, maybe the interviewer more likely hears of another opportunity and refers the candidate along, which is more likely if the person was impressed and has a good impression after the meeting. But when someone says they understand this isn't a job interview and comes in and only wants to interview, the meeting is often over and not productive before it even really gets going.

It's the same in content sharing, or what some call content marketing if it's pretty clear that you are also representing a brand. This doesn't mean it's bad to market! But you're really building relationships and working on your brand, more than you can focus on that immediate or even eventual sale. Focus on a shorter-term sales goal, and you miss out on some of the other benefits of information exchange anyway. According to expert blogger, Dr. Allison Bailes of Energy Vanguard, "Naturally, I also blog to get business. But I think my blog is successful largely because that's a secondary reason. I believe that when you're passionate and knowledgeable about your field and your interest is truly in helping people, your chances of success increase." Just like the ideal informational interview candidate, focus on building great relationships, and the rest will more likely follow. People who enjoy meeting you and talking with you are more likely to help you out in some way if and when they can.
A related question is, "Who should be an author?" On a platform like Rate It Green, the answer is easy: everyone. The idea of a platform or a community is ideally that you can both give and receive. This means that you don't have to be an expert to share how a particular product performed on a recent project. It's ok to share your experience and see what others have to share back. It's great to ask a question. If you happen to have expertise you can share, other people will greatly appreciate you sharing your experiences - and the idea is that they will then share back with you. We're gathering experts to talk to each other, to talk to potential clients and product end users, to talk to professionals in other segments, and we're also gathering beginners who might trade professionals in other segments or who are newer to sustainable concepts, or who might just be that homeowner who tells everyone they can find in person and online how terrific your product or service is, or how great you are as an industry leader.
The thing is, many people are more expert than they think. There's an idea of when I do x more projects or take y more classes or earn z more credentials, then I will be an expert? Have you installed a particular product? Is there any lesson you learned or advice you can now give as a result? Have you worked with a service provider you'd like to recommend? Do you know a tip or best practice, even something about working with a product you manufacture that could really make it easier for someone else? Then sharing what you think or know is really a great bet. The idea is that all of these pieces of knowledge and sharing add up to a knowledge base and community that acts as a resource and benefits us all.
It's not all about advice and questions. You can share your expertise, news and stories, and others can do the same. There are times and formats where it's perfectly ok to share your newest launch and explain why you're excited, and sure this can border on pitching. But you don't share your selling points when you're authoring an article, or answering a "how to" question. There's some nuance here, of course. You can teach a concept and then explain how your company or product addresses an issue or solves a problem. You can explain your product segment and then take the time to also introduce your company. You can share a case study as well, as long as it teaches something. But don't say you're going to review the top ways to do something and then suggest only your product works, or then give four examples which are clearly attempt to pitch your product. You might even be able to give those examples if you say these show how we did or can do this, but in a way that doesn't read like a magazine ad only for you. In these kinds of spaces, you don't want to pretend you're the only company or product in the space, and you don't want to praise your company or item in a way that disparages others. Again, people see through behavior that is clearly selling. If it feels like you are getting away with something, or are trying to, then you're likely on the wrong side of the line.
What are some general guidelines for how to create great content people will really appreciate, and that can help build trust and mutually beneficial relationships?
1. Sincerity: What you write must be sincere. There are really no exceptions to this rule. You can ask or answer a question, give an example, teach a concept, share some tough lessons, it doesn't matter. But if you're trying to write just to write, or worse to make a sale, people will know and you won't get the results you hoped for. If you're not done writing something f high quality, then you're not done. In other words, it's not better to say something than nothing if what you say isn't sincere. There are simply no exceptions.
2. Contribution: If you are not asking a question or sharing a lesson learned, your content should really answer a question or actively point to how to solve a problem. One way to think about this is that what you write must overall show that you are listening, or thinking of the people you are writing to. What will help someone seeking information about what you do or make? Where can you point someone for answers? Be as specific as you can so that you can help your reader as much as possible, and your audience will note and appreciate your assistance.
3. Substance over Style: The length and format of what you write can be flexible. And while it might be nice or tempting to address top challenges or things to know in a neat list, write what you know and mean what you say. Ask what your goal is and who you are trying to speak to and reach, and then read what you write after to see if you think you've met this goal. If you have multiple topics or multiple pieces, it's perfectly fine to organize them separately. Do what you think is best for your audience. As long as you're being sincere and your content is helpful, people will be forgiving, though it might be wise to keep in mind that people will tune out if something is exceptionally long (so I'll end this list here!)
The possibilities for sharing in the green building industry are limitless, and yet it can also feel daunting to know what to write about. One top suggestion is to write about what you do and what you know. You learn and affirm or evolve your thinking with every project, large or small, and every time you're researching green building products, services, materials, organizations, and best practices. Whether you're a pro or beginner, you have a positive contribution to make. Helping others learn from your experiences, good or bad, is what creating this content and community is all about.
If you have many ideas, great. Breaking them up in smaller, more-focused pieces can be a good way to share more topics and to make it so that people can digest your information easily, and focus on each topic while they're reading. A good guide is to really think about who is your audience and reader for what you share. You might write one piece with multiple perspectives, or you might modify your words and find this is another reason to share differently for different stakeholders.
Here are some tips to get started but if you have your own ideas, go with those instead!
Introducing your industry segment. You might really be surprised how many people don't know information you take for granted about what you produce or do. Information you think is basic is entirely new to someone else. Recently, questions have come up about what might have seemed like basic energy efficiency HVAC questions and acoustic definitions. People in these fields might not think to explain these terms, but there's the basis of a short informational piece right there.
Introduce your company. This is not the same as selling! Great ways to introduce a company include sharing the history or inspiration for the company, or sharing the company's sustainability journey, or even the process to make one product or category more sustainable, or some learning processes. What would help others learn more about you in a way that really helps them get to know your company better, or learn from you?
Share your news. Sharing a product or service launch is not the same thing as publishing an ad, especially when curated properly. I would not announce the launch of a new product through an article - it doesn't make sense, unless this is groundbreaking science we're talking about. And then I'd focus on explaining the science! But news feeds or a discussion area specifically for announcements would be appropriate places for launch news, and fortunately we have those on Rate It Green!
Similar to news, case studies can work to teach and share your expertise. They should be curated/classified properly, and they really should trach a lesson or make a helpful point. A case study in an article needs to avoid pitching. As a discussion or blog, it's more acceptable to show off a product, but a case study should also include valuable lessons and information to be received optimally.
What are some top things to know or look out for about a service you provide, or one you know well and have experience with? This is a great way to share what you do and showcase your expertise in a way that teaches and doesn't quite sell.
What is a quick tip or trick for working with a particular product you have worked with?
What were some top lessons learned on a recent project, on a particular type of project, or over your career? What did you wish you knew before - this is a great topic someone else will appreciate, as you can save them some of the learning process.
What are some favorite products you have worked with and why? (Also consider submitting product and service reviews for all favorites!)
What are some recent trends you have noticed, particularly in your industry segment?
What might someone new to your industry segment not know? Think about all the knowledge you take for granted as a specialist. Even some definitions that seem basic to you might be very helpful to someone else. Even professionals who are expert in other segments often turn out not to know so much when they find themselves needing to work in other areas. They will certainly appreciate being able to learn from you. People outside the trades will learn more, ask questions, and might be better to work with, and more receptive to sustainable concepts, if they can learn from your words as they start their product and service research.
What are some industry or segment myths you can help dispel? This is a terrific topic!
What are answers to some frequently asked questions? Remember, what may seem obvious to you often is not obvious to someone else. If we all shared everything we know, every building might be more sustainable and healthy by now.
Was would you like to see or advocate for, going forward? What bothers you that you'd like to fix? It's likely someone else feels the same way and would love to hear from you, and maybe collaborate with you to solve a problem!

These are just some starting suggestions. A key point is that you might have more you can share than you originally thought! As long as you speak sincerely and ask or answer questions as best you can, what you say is likely to resonate and help someone else out there who is wondering the same thing or who would love to continue the conversation with you. Ideally, as we all create more content and read each other's words, these conversations will help make more information available for everyone and will help widen the green building circle. We all share the goal of making all buildings green and healthy buildings. The best way we can do this is by working together.
Please be kind and respectful!
Please make sure to be respectful of the organizations and companies, and other Rate It Green members that make up our community. We welcome praise and advice and even criticism but all posted content and ratings should be constructive in nature. For guidance on what constitutes suitable content on the Rate It Green site, please refer to the User Agreement and Site Rules.
The opinions, comments, ratings and all content posted by member on the Rate It Green website are the comments and opinions of the individual members who posts them only and do not necessarily reflect the views or policies or policies of Rate It Green. Rate It Green Team Members will monitor posted content for unsuitable content, but we also ask for the participation of community members in helping to keep the site a comfortable and open public forum of ideas. Please email all questions and concerns to admin@rateitgreen.com