Why Current & Future Jobs Rely on Clean Energy - Key Trends as Reported by the Environmental Defense Fund

ChristinaC
MA, United States
0 Ratings
9 Discussions
5 Group posts
Posted by:
ChristinaC
// Marketing Student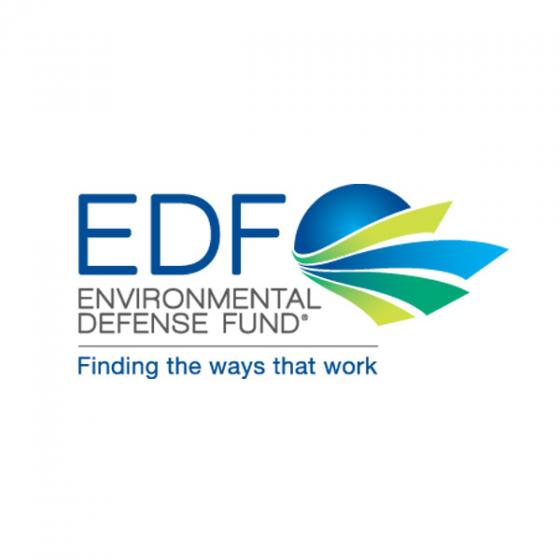 President Trump has frozen four important rules that were created to promote greater energy efficiency, and this seems to be step one of a larger plan to cut into environmental protections/budgets. Activists and environmentalists are concerned about these actions, but these holds are also unsettling for jobs and the economy. Clean energy for business and the workplace has been growing steadily and jobs in these areas have been taking off. Placing holds on environmental protections could significantly harm those in positions of clean energy and remove jobs that otherwise have been flourishing.

The Environmental Defense Fund (EDf) has created a report, "Now Hiring: The Growth of America's Clean Energy & Sustainability Jobs" which evaluates the key highlights and growth across different sustainability sectors: http://bit.ly/2kF9bsn
As the United States has been focusing more on sustainability and growth, jobs in this market have been created and expanded. The EDF states that "these jobs span across economic sectors, including renewable energy, energy efficiency, and other green goods and services, like local and state government, transportation, and corporations." Trump's hold on such protections and budgets that influence these jobs will have a negative impact on the economy, rather than allowing its growth to continue.

3 key trends from the EDF report:

1) Sustainability jobs represent a large and growing portion of the United States workforce across multiple sectors.

Coming into 2017, sustainability jobs now represent an estimated 4-4.5 million jobs in the U.S., up from 3.4 million in 2011.

2) The on-site nature of many renewable and energy efficiency jobs means that they cannot be outsourced, and can pay above average wages.

Average wages for energy efficiency jobs are roughly $5,000 above the national median, and wages for solar workers are above the national median of $17.04 per hour.

3) Clean energy and sustainability jobs are present in every state in America.

California is the leading state for sustainability jobs, with upwards of 322,000 jobs from 2016 statistics. Some of the Midwest states don't have as many jobs available, but even those states ranged up to 15,000 jobs in 2016.


Another article from December 2016 titled, "How Many Jobs Does Clean Energy Create?" discusses the apparent shift in sustainability jobs. From 2015-2016, renewable energy use rose by 9 percent while coal use in the U.S. dropped by 18 percent, according to the Energy Information Administration. Positive and similar trends have been occurring for solar employment, which increased by 6 percent in 2015 while oil and gas employment decreased by 18 percent. As the US continues to transition from fossil fuels to renewable energy sources it's changing the level of employment and the quality of jobs being offered. According to the article, "Clean energy jobs are more distributed and are largely higher quality jobs." Instead of temporary jobs that don't offer much value to the worker, sustainability jobs have the potential to benefit the environment and our economy.

https://www.greenbiz.com/article/how-many-jobs-does-clean-energy-create


Fortunately, more and more businesses are seeing the long-term benefits of investing in clean energy and sustainability. Not only do their businesses strengthen and grow - the economy does as well. It's a win-win for the economy and the environment. Despite the Trump administration wanting little to do with the environment, it's crucial for the economy to continue to invest in sustainability and renewable energy. These holds may slow down clean energy, but they won't make nationwide efforts disappear. Current and future jobs in the US rely on clean energy.


To read the whole EDF article visit: http://bit.ly/2kp9lE2


Please be kind and respectful!
Please make sure to be respectful of the organizations and companies, and other Rate It Green members that make up our community. We welcome praise and advice and even criticism but all posted content and ratings should be constructive in nature. For guidance on what constitutes suitable content on the Rate It Green site, please refer to the User Agreement and Site Rules.
The opinions, comments, ratings and all content posted by member on the Rate It Green website are the comments and opinions of the individual members who posts them only and do not necessarily reflect the views or policies or policies of Rate It Green. Rate It Green Team Members will monitor posted content for unsuitable content, but we also ask for the participation of community members in helping to keep the site a comfortable and open public forum of ideas. Please email all questions and concerns to admin@rateitgreen.com