What is a High Performance Home?

Kalyani.rc
0 Ratings
29 Discussions
14 Group posts
Posted by:
Kalyani.rc
// Passive House / Sustainability Enthusiast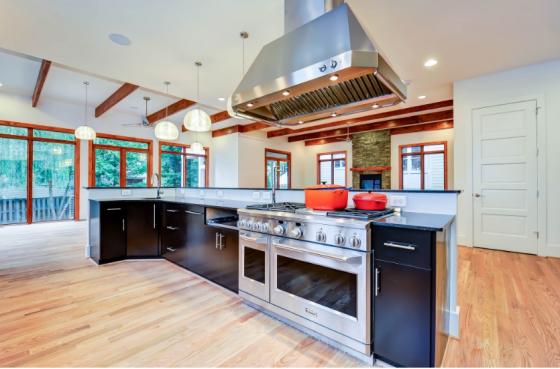 "High performance homes" is a term that's bandied around a lot. We've found that many people don't really understand exactly what it means or the benefits of owning a high performance home until they've lived in one. So what really is a high performance home and what do you need to think about when building one?

The Energy Act 2005 defines a 'high performance building' as one that "integrates and optimizes all major high-performance building attributes, including energy efficiency, durability, life-cycle performance, and occupant productivity."

From this definition, it's clear that a high performance home will not just be energy efficient, but will also incorporate wider sustainability, durability, safety and cost-in-use features. If you're not a technical expert, this is a lot to consider when designing and building your new home.

High performance home involves different aspects of design and construction which a client can prioritize and address while designing their homes. For example:

Energy efficiency:
This is a core element of a high performance home. Building a home with a great thermal performance is a no-brainer. You get a more comfortable home, low energy bills and help tackle climate change. There's no reason not to do it.

Residential energy use accounts for around 21 percent of total energy consumption in the U.S. in 2015. By building beyond building code standards we can create warm, toasty homes that don't cost the earth to run. You need to focus on creating an insulated, air-tight building envelope. Then look at high-efficiency heating and cooling systems and incorporate renewable technologies where possible.

Health and air quality:
When we think of air pollution, we don't really consider it in the context of our homes. But a growing body of scientific evidence indicates that the air inside buildings can be more seriously polluted than the outdoor air in big cities. From a design perspective, it's really important to specify a high-performance ventilation system to prevent the build-up of indoor pollutants. Use building materials, paints and sealants with a low VOC (Volatile Organic Compound) content. Remember, a high performance home shouldn't just look good; it should feel good too.

Durability and resilience:
Durability is a factor in every decision you take on materials, finishes and construction methods for a project. Seek out more resilient alternatives to traditional products that are more durable and require less maintenance. It's important to consider the whole-life cost of products when setting your budget for your home. Using durable products may mean a slightly higher up-front cost, but better value over the long term.

Digitally embedded:
Consideration of technology in home design used to be just about making sure there were enough power outlets. But all this has changed. With the growth of 'smart' home technologies, our heating and cooling systems, appliances, entertainment and security systems can be linked together and controlled from a simple phone app. So you can interact with your home even when you're on the move. These smart systems can save you time and money and allow your home to adapt to your lifestyle.

Whole life cycle of the building:
Environmental performance is not just about reducing the energy consumption of the home. Taking a whole life cycle approach means you look at all the environmental impacts relating to the construction and use of your home.

So what does this mean? Well, it means looking at the materials that go into constructing the home, and how they're produced and disposed of. It means thinking about how the building will need to perform not just now but ten, twenty or even fifty years into the future.

For example, there are various different types of cladding and siding you could use. A whole life cycle approach considers the durability of these materials and maintenance costs to determine which material is the best value over the lifetime of the home.

Optimal design:
Though not part of the formal definition, in our eyes a high performance home must be aesthetically pleasing. Your home doesn't need to be a contemporary, modern design (though many high performance homes are). Depending on your location, a classic design may fit in better with your surroundings.

The key to designing your perfect home is making sure it meets both your present and future needs. Try to incorporate design elements such as flexible living areas, linked indoor/outdoor spaces and smart home workstations to make sure your home can adapt as your life changes.

For more information on high performance design, visit:
http://www.seedhomes.com/high-performance-home
Please be kind and respectful!
Please make sure to be respectful of the organizations and companies, and other Rate It Green members that make up our community. We welcome praise and advice and even criticism but all posted content and ratings should be constructive in nature. For guidance on what constitutes suitable content on the Rate It Green site, please refer to the User Agreement and Site Rules.
The opinions, comments, ratings and all content posted by member on the Rate It Green website are the comments and opinions of the individual members who posts them only and do not necessarily reflect the views or policies or policies of Rate It Green. Rate It Green Team Members will monitor posted content for unsuitable content, but we also ask for the participation of community members in helping to keep the site a comfortable and open public forum of ideas. Please email all questions and concerns to admin@rateitgreen.com