What are Environmental Product Declarations, or EPDs?

Amy
MA, United States
0 Ratings
4 Discussions
0 Group posts
Posted by:
Amy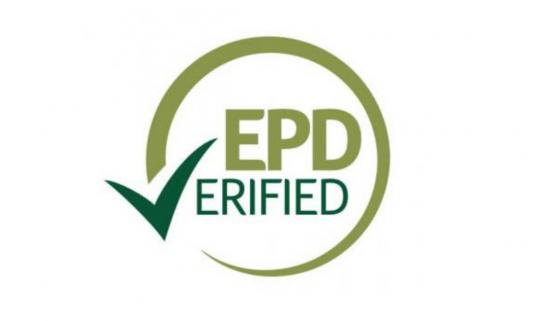 An EPD, or environmental product declaration, is a method of showing the environmental impacts of a material or product in a standardized way, with both quantitative and qualitative information. EPD reports are acquired through third party organizations. EPD reports are often compared to nutrition labels, as they provide information building professionals and consumers can use to make responsible comparisons and decisions in the design and construction processes. EPDs evaluate a product through its entire life cycle, including raw material acquisition, manufacture, transportation, use, and end of life. In addition to this Life Cycle Analysis (LCA), an EPD will include more general company and other product specific information. Thus, an EPD is more than an evaluation based only on the ingredients of a product or material.
An EPD report is not a ranking in itself and does not specify the certifications a product has earned, but the information provided constitutes a data set to be used for evaluation, including determining whether certification criteria have been met. Which data is most relevant for comparison will vary by product, intended use, and other factors such as geographical location. How exactly are products evaluated? Life Cycle Analysis measures ozone depletion, global warming, acidification, eutrophication, photochemical oxidation (smog), ecotoxicity, human health risks due to particulate air pollutants, human health risks from the presence of carcinogens, habitat alteration, biodiversity decrease, resource depletion, fossil fuel depletion, and land and water use/consumption/change.
In the United States, the Environmental Protection Agency developed TRACI, "Tool for the Reduction and Assessment of Chemical and other environmental Impacts" to facilitate the technical aspects of product evaluation. In Europe, EPDs are produced in accordance with International Standardization Organization (ISO) standards. Many certification organizations around the globe require EPDs to be generated in accordance with ISO Standard 14025. The standard requires that a manufacturer follow product category rules or PCR's which specify the data and measurement to be reported in the Life Cycle Analysis, and that the EPD is verified or certified through a recognized EPD program.
There is a database through which EPDs can be found: https://www.hpd-collaborative.org/
EPDs help raise the bar on the way buildings are designed, by providing the information needed to drive continuous improvement in reducing environmental and human impact. For more information: https://www.greenbuildinglawupdate.com/2014/03/articles/leed/epds-are-among-the-hottest-topics-in-green-building/ https://www.buildings.com/article-details/articleid/12132/title/environmental-product-declarations-epds-and-you- http://www4.ncsu.edu/richardv/documents/Lecture16EnvironmentalProductDeclarationsRAVedits.pdf https://www.epa.gov/chemical-research/tool-reduction-and-assessment-chemicals-and-other-environmental-impacts-traci
Please be kind and respectful!
Please make sure to be respectful of the organizations and companies, and other Rate It Green members that make up our community. We welcome praise and advice and even criticism but all posted content and ratings should be constructive in nature. For guidance on what constitutes suitable content on the Rate It Green site, please refer to the User Agreement and Site Rules.
The opinions, comments, ratings and all content posted by member on the Rate It Green website are the comments and opinions of the individual members who posts them only and do not necessarily reflect the views or policies or policies of Rate It Green. Rate It Green Team Members will monitor posted content for unsuitable content, but we also ask for the participation of community members in helping to keep the site a comfortable and open public forum of ideas. Please email all questions and concerns to admin@rateitgreen.com