Global GreenTag Upgrades CarbonRATE™ Embodied Carbon Product Certification Program

Rate It Green Team
0 Ratings
90 Discussions
6 Group posts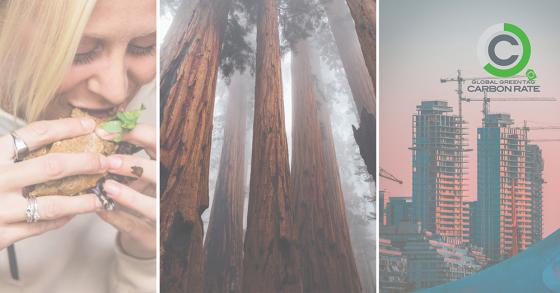 CarbonRATE™ - a unique peer reviewed Embodied Carbon Product Certification Program - has been re-launched under the Global GreenTag International Certification Standard. According to Daniel A. Huard, CEO of Global GreenTag Americas, "CarbonRATE™ has been upgraded to strongly challenge the market to design, manufacture and use only products that can scientifically identify carbon impacts and benefits."
The Global GreenTag International team was on hand at Greenbuild this week to share more information about the program. David Baggs, Program Director and CEO of Global GreenTag International explained that GreenTag's new CarbonRATE™ "is deeper detailed to help accelerate a bold climate positive agenda. Our core mission to help protect and regenerate natural resources firmly sits behind this new set of carbon labelling and metrics," says Mr. Baggs.
The CarbonRATE program is rolling out for products undergoing GreenTag's EPD (Environmental Product Declaration) and LCARate certification programs.
Mr. Baggs adds: "What we want is for each CarbonRate TAG issued to tell the whole carbon story behind the full life cycle of each product." This level of information will be particularly of interest to companies and projects whose policies are now focused on reaching low carbon and zero carbon targets.
The new CarbonRATE TAGS provide products with high visibility carbon performance graphics that include real carbon metrics – instantly communicating the climate performance of products that have been assessed in the program.
"It is vital in this time of climate emergency that we identify for companies and consumers alike the differences between products," says Mr. Baggs. "By disclosing the proper information and taking products through a program of CarbonLCA (Life Cycle Analysis) we can now show clearly how individual products are reducing climate impacts or providing climate net benefits. We can help quantify carbon offset needs required for specific carbon claims and provide ISO compliant data for robust carbon claims using detailed life cycle analysis."
Global GreenTag International is a signatory to the World Green Building Council's (World GBC) bold new #AdvancingNetZero program's Bringing Embodied Carbon Upfront Vision – an initiative that encourages buildings and infrastructure around the world to reach 40% less embodied carbon emissions by 2030 to achieve 100% net zero emission buildings by 2050.
For more information, please contact:
Daniel Huard, CEO Global GreenTag Americas
Cell: +1 702.604.3359Email: ceo@globalgreentag.us
CV: Daniel A. Huard
CV: David Baggs
Global GreenTag CV: Global GreenTag LLC, Americas
Global Green Tag on Rate It Green: Global GreenTag
Please be kind and respectful!
Please make sure to be respectful of the organizations and companies, and other Rate It Green members that make up our community. We welcome praise and advice and even criticism but all posted content and ratings should be constructive in nature. For guidance on what constitutes suitable content on the Rate It Green site, please refer to the User Agreement and Site Rules.
The opinions, comments, ratings and all content posted by member on the Rate It Green website are the comments and opinions of the individual members who posts them only and do not necessarily reflect the views or policies or policies of Rate It Green. Rate It Green Team Members will monitor posted content for unsuitable content, but we also ask for the participation of community members in helping to keep the site a comfortable and open public forum of ideas. Please email all questions and concerns to admin@rateitgreen.com