Rocky Mountain Institute (RMI) Study: 81% Emissions Savings in All-Electric Single Homes

Allison Friedman
MA, United States
0 Ratings
99 Discussions
131 Group posts
Posted by:
Allison Friedman
// Rate It Green Admin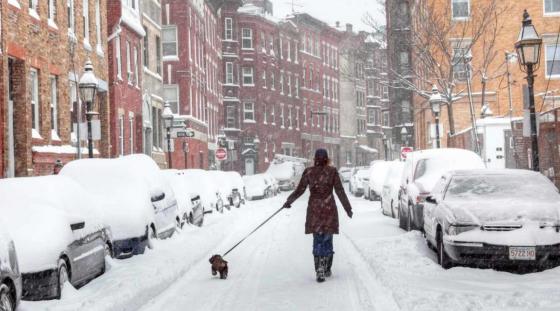 Rocky Mountain Institute (RMI) has updated previous research in a report titled, "The Economics of Electrifying Buildings" and concludes in current findings that new all-electric single homes result in a net present cost savings of up to $6,800 over 15 years and 81% lower carbon emissions on average than the same homes when built to run on mixed fuels for cooking, space heating, and water heating. All-electric homes performed better in every one of seven cities studied: Austin, Texas; Boston, Massachusetts; Columbus, Ohio; Denver, Colorado; Minneapolis, Minnesota; New York City, and Seattle, Washington.
The all-electric homes result in significant carbon emissions reductions. Seattle showed the biggest difference at 93%, followed by New York at 81%. 4 cities showed impressive savings of over 50%.
A challenge to adoption can be that up front costs are often higher for all-electric homes, though not in all markets. Even though the homes will cost significantly less over their lifetime, the sticker price is often higher at the point of purchase. This up front difference will likely have to be addressed with some combination of incentives or changes/adjustments to lending products in order for all-electric new homes to become mainstream.
Policies implications and ideas to overcome barriers suggested by RMI include:
Educating contractors
Educating consumers and developers
Update gas line extension allowances (lower current incentives to hook up gas connections)
Better account for the true societal cost of fossil fuels (to cover fuel delivery costs, health and climate impacts)
Financing changes to address the difference between the up front costs and lifetime costs of these technologies
To meet Paris Agreement commitments and the rising number of national and subnational net zero emissions targets, the energy consumption of buildings must be addressed. Buildings consume over one third of global energy produced, and product approximately 40% of CO2 emissions. Additionally, it's becoming increasingly clear that relying on fossil fuels to heat buildings and power appliances leads to significant health risks and environmental consequences. The RMI report is a significant start at understanding the lifetime costs of replacing fossil fuels with electric technologies in buildings. This report shows that costs make sense over the lifetime of a building; a next step will be to determine the proper combination of the levers mentioned (and others) needed to promote widespread adoption.
To read the full report:
https://rmi.org/insight/the-new-economics-of-electrifying-buildings
Please be kind and respectful!
Please make sure to be respectful of the organizations and companies, and other Rate It Green members that make up our community. We welcome praise and advice and even criticism but all posted content and ratings should be constructive in nature. For guidance on what constitutes suitable content on the Rate It Green site, please refer to the User Agreement and Site Rules.
The opinions, comments, ratings and all content posted by member on the Rate It Green website are the comments and opinions of the individual members who posts them only and do not necessarily reflect the views or policies or policies of Rate It Green. Rate It Green Team Members will monitor posted content for unsuitable content, but we also ask for the participation of community members in helping to keep the site a comfortable and open public forum of ideas. Please email all questions and concerns to admin@rateitgreen.com