I need a fabulous water-based poly or other eco floor coating

Allison Friedman
MA, United States
0 Ratings
99 Discussions
131 Group posts
Posted by:
Allison Friedman
// Rate It Green Admin
I need a recommendation for a water-based poly. When I mentioned using a more environmentally friendly floor coating, I got a shrug and a maybe. Please let me know if there's a product out there you love and can highly recommend!

We're refinishing our wood floors this summer, and for our health and the planet I just want to use a low or no VOC product that is also really high quality. Thanks!!

Brice
Conway, MA, united-states
0 Ratings
0 Discussions
0 Group posts
Thanks, Brice. I will look into this product.

FrankT
0 Ratings
0 Discussions
0 Group posts
FrankT
// (Rate It Green Guest)
Hi Allison,

If you find a suitable product, that stands up well on a floor, with no
VOC's, I will be amazed. Please share the news. I'm not aware of any.
Water-based urethane products, once they have worn, require significant
scraping and sanding to remove the product, before refinishing. Not at
all sustainable, from my point of view.

/Sanding evenly, and working the grits down from 40 to 80 to 110 to 240,
will do more for the finish and look of the wood than anything you can
wipe onto it.

/After that, what you wipe onto it has two choices, but both involve
solvents. Here they are:/
/
1.) What I've used on many floors is polymerized Tung Oil, thinned with
citrus oil solvent. The less thinner you use, the shinier, and the
slower it is to dry, and the more difficult it is to apply a super thin
coat that will dry well without being tacky or turning milky.
If you use more thinner, then it dries "better", with a matte finish. I
like to apply 6 to 8 coats, on raw, sanded hardwood. With good drying
weather, this can be done over 7 to 9 days, which may not work for the
modern world. Which is why it's not too popular. But it is the toughest
and the best.

2.) Second approach would be to use a linseed oil/tung oil/carnauba wax
blend, by Eco-House, from New Brunswick. This is my favorite to use,
though slightly less durable. It works wonders over a tinted, and finely
trowelled floor, or, over a well-sanded hardwood floor. This requires no
experimenting or mixing; just three or four coats:
http://www.eco-house.com/shop/270-hardwood-floor-oil/

I want to use products that I believe in; yet long-lasting durability,
and the ability to refinish the wood in the future, without having to
strip off the old hardened finish, is a part of my belief as well.

Frank

Brice
Conway, MA, united-states
0 Ratings
0 Discussions
0 Group posts
Brice
// Certified Sustainable Designer and pioneer of new products and technologies for the built environment.
Hi Allison, I just came across this company that you may be interested in for your floors.
http://www.mrsandless.com/

Dave Joyce is using them on a home in Concord and says they are terrific. Good luck
Thanks Brice. I wonder how it's environmentally friendly (I see a note about a green certification, but not a mention of which specific one), but they're also removing the previous finish. They also seem to offer full service, moving the furniture and everything, which is convenient. It says they can do any hard surface including tile and fencing. I have heard discussions about how the dust itself from the sanding can itself be a health hazard, so this is intriguing.
Thanks Ron - I'd love to learn about a few more products people are confident in.

JasonH
0 Ratings
0 Discussions
0 Group posts
JasonH
// Rate It Green Guest Account
To clarify, oil-based poly's are poison. Water-based poly's can be healthy and great, or poison and great, or poison and crap. All top-coat polys typically require sanding to refinish.
Oil-based penetrating finishes can be beautiful, durable, natural (even organic), and healthy. What's real nice about these finishes is that you can easily patch and repair and top-coat, should never need to sand and refinish.

I sell a lot of:
Osmo Polyx Oil – apply it thin and work it in. When in doubt, use less. That's the key to success. Airports in Europe use it. A lot of pros just can't figure this out b/c it's the opposite of what they're used to and they don't do "new and different" well.
AFM Safecoat Oil-Wax penetrating finish, which is an organic mix of plant oils and plant waxes. Not as strong as Polyx Oil for a floor (very popular for furniture, trims, beams, etc)
Vermont Naturals – a very nice one-part water-based poly. Works well, good product.
AFM Safecoat Polyureseal – a very nice one-part water-based poly, more expensive. The choice for a real glossy sheen. Unique in that it helps to seal in offgassing you've applied another finish that is creating an IAQ problem.

I sell lesser amounts of Pure Tung Oil, which is as pure as it gets but it's a labor of love. Several coats, takes days b/w coats. Polymerized tung oil is basterdized; doesn't count in the green world if health counts.

Bona Traffic is a 2-part water-based poly that can be very nice and durable, but is a little more complicated to apply b/c it's 2-parts (mix a hardener in).

Rubio Monocoat has been getting more popular. Another penetrating finish. One comment I've heard is that it sometimes can feel TOO thin on the wood.

NSchepis
Bridgewater, MA, united-states
0 Ratings
13 Discussions
10 Group posts

rhaverlock
edmonds, WA, united-states
0 Ratings
0 Discussions
0 Group posts
Hello Allison, Good comments here. As a coatings consultant, I used several here listed in other comments. My question is why water base?
As to other comments, water based can be healthy, and so can oil products, they should understand VOC'c as it relates to outdoor pollution, not indoor air quality.
Also, who's 3rd party certified, whether can be used on toys, or food grade approved...One cert. in particular would be California's SouthCoast Air Quality Management www.aqmd.gov/
So the question begs, Why Water based?
Good question, rhaverlock. I think it was an old automatic thought to equate eco-oriented and healthier coatings with being water-based. It sounds like this was not correct, though I admit to wanting to avoid anything having to do with fossil fuels as much is reasonably possible. I can agree the focus should be on health and VOCs -and also the Life Cycle effect of the item energy-wise ad with regard to the environmental impact. As this was an indoor application, I think the IAQ focus would be ok? Certifications can play a great role in helping people compare and validate products, IF the people needing this information understand the certifications, or have the needed information at their fingertips to understand enough to make a decision. In time, we hope to do a great job in the products directory of pointing to standards, certifications, and labels. (They can be written in now by manufacturers, but we hope to connect to the information in a more robust way.)

Ronjf1
Webster, NY, united-states
0 Ratings
1 Discussions
0 Group posts

Rubio_Keith
Austin, TX, united-states
0 Ratings
0 Discussions
0 Group posts
For more information on Rubio Monocoat products, please visit...

www.rubiomonocoatusa.com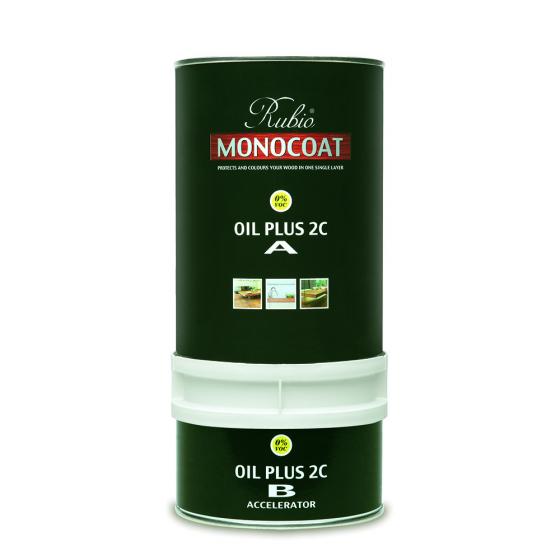 Thanks Keith - I'd love it if you can share some of what makes this product durable and special! I really don't want to use poly next time! People have been asking me and wondering what the status is for more sustainable floor coatings - can you share where the market is at? Many of us want to make the switch! How are we doing between the trade off on sustainability and durability - and ease of application too?

myfreecams
d, asd, afghanistan
0 Ratings
5 Discussions
0 Group posts
Please be kind and respectful!
Please make sure to be respectful of the organizations and companies, and other Rate It Green members that make up our community. We welcome praise and advice and even criticism but all posted content and ratings should be constructive in nature. For guidance on what constitutes suitable content on the Rate It Green site, please refer to the User Agreement and Site Rules.
The opinions, comments, ratings and all content posted by member on the Rate It Green website are the comments and opinions of the individual members who posts them only and do not necessarily reflect the views or policies or policies of Rate It Green. Rate It Green Team Members will monitor posted content for unsuitable content, but we also ask for the participation of community members in helping to keep the site a comfortable and open public forum of ideas. Please email all questions and concerns to admin@rateitgreen.com