Details / Specifications

Louwrens van der Walt
0 Ratings
2 Discussions
0 Group posts
Is there a company that supplies detailed drawings / specifications for the various green construction methods such as straw bale walls, recycled bottle walls etc
Hi Louwrens - An architect shared one possible resource with me, a "natural building awareness" organization in India called Thannal. They can be found online here: http://thannal.com/. They consult only for those who have attended their workshops, but it does seem that they are about to publish a book on related topics. Also, if you write to them they may well be able to point you to additional resources?
Ooh, I found a resource that looks promising: http://builderswithoutborders.org/aboutus.htm

"Builders Without Borders is an international network of ecological builders who advocate the use of natural, local, and affordable materials in construction. We believe the solution to inadequate shelter is not merely better buildings, but people who know how to build for themselves. To this end, BWB creates educational materials and opportunities to empower communities, organizations and owner-builders.

Since its founding in December of 1999, Builders Without Borders (BWB) has formed a network of ecological builders and other volunteers dedicated to natural building. Our focus is educational and organizational. We connect a network of professionals and volunteers with those in need. We support those working in the field, through providing books, videos, and DVDs, advice, connections with experts, and hands-on training. BWB promotes straw, earth, and other natural building materials, and facilitation techniques that are culturally-sensitive, fun and effective."
Here are also a couple of videos on bottle walls:

Chile:
https://www.youtube.com/watch?v=-3Hz5Yafh48

Earthship:
https://www.youtube.com/watch?v=4HOF4DgBBCc

Cincinnatti, US
https://www.youtube.com/watch?v=bHIgQQ5GSsk

https://www.youtube.com/watch?v=o3_0T4rGSM8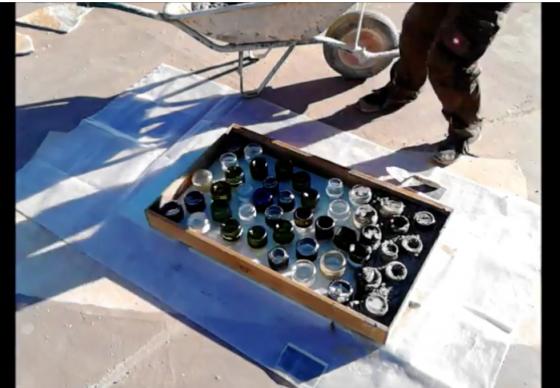 Jack_Stephens
0 Ratings
0 Discussions
0 Group posts
Here's a Straw Bale Resource: https://www.strawbale.com/

"If you are brand new to straw bale or are a straw bale construction specialist there's something for you at StrawBale.com." Information includes: a "photo gallery, step-by-step instructional videos, information about straw bale workshops around the world, free straw bale articles, consulting, and a full straw bale building blog."

A recent blog entry sounds pretty promising: "Everything You Need to Know About Straw Bale DESIGN:" https://www.strawbale.com/everything-need-know-straw-bale-design/
Please be kind and respectful!
Please make sure to be respectful of the organizations and companies, and other Rate It Green members that make up our community. We welcome praise and advice and even criticism but all posted content and ratings should be constructive in nature. For guidance on what constitutes suitable content on the Rate It Green site, please refer to the User Agreement and Site Rules.
The opinions, comments, ratings and all content posted by member on the Rate It Green website are the comments and opinions of the individual members who posts them only and do not necessarily reflect the views or policies or policies of Rate It Green. Rate It Green Team Members will monitor posted content for unsuitable content, but we also ask for the participation of community members in helping to keep the site a comfortable and open public forum of ideas. Please email all questions and concerns to admin@rateitgreen.com