New Research Supports the Business Case for LEED

ChristinaC
MA, United States
0 Ratings
9 Discussions
5 Group posts
Posted by:
ChristinaC
// Marketing Student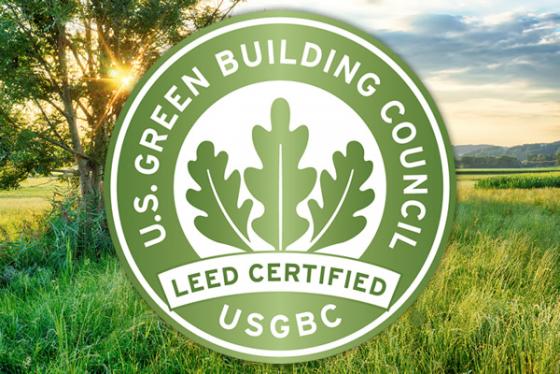 The U.S. Green Building Council (USGBC) recently shared research supporting businesses that have LEED certified buildings. Several studies show the impact of LEED and EnergyStar labeled buildings, and the results prove that these are reliable, high-performing buildings. What does this mean for the economy? Huge savings!

Researchers found energy savings in all areas of green building certifications. Better Buildings and Energy star ranged from 18-19 percent and LEED was as high as 30 percent. From the USGBC article, "these savings represent a reduction of 210 million kilowatt-hours, or 145 kilotons of CO2-equivalent emissions per year." This is playing a large role in client (35%) and market (33%) demand. Client and market demand are two of the top reasons green building is growing. It is expected to rapidly continue based on results like these.

Investing in green building is one of the most cost effective decisions a business can make. The potential return on investment makes the initial cost miniscule. In today's economy, businesses should really consider getting LEED and EnergyStar certified buildings, and motivating competitors to do so as well.


To read more about this research:
http://www.usgbc.org/articles/new-research-supports-business-case-leed?kui=V98ZbYrssSKrBhHaeBRRrQ

For more info on benefits of LEED:
http://www.usgbc.org/articles/green-building-facts

To learn about USGBC current efforts to preserve the Energy Star budget:
http://www.usgbc.org/articles/take-action-save-energy-star-watersense-and-safer-choice
Please be kind and respectful!
Please make sure to be respectful of the organizations and companies, and other Rate It Green members that make up our community. We welcome praise and advice and even criticism but all posted content and ratings should be constructive in nature. For guidance on what constitutes suitable content on the Rate It Green site, please refer to the User Agreement and Site Rules.
The opinions, comments, ratings and all content posted by member on the Rate It Green website are the comments and opinions of the individual members who posts them only and do not necessarily reflect the views or policies or policies of Rate It Green. Rate It Green Team Members will monitor posted content for unsuitable content, but we also ask for the participation of community members in helping to keep the site a comfortable and open public forum of ideas. Please email all questions and concerns to admin@rateitgreen.com