Job Opportunity: Climate & Energy Advisor, City of Seattle, Washington. Application deadline: 2/21, 4PM PST

Kalyani.rc
0 Ratings
29 Discussions
14 Group posts
Posted by:
Kalyani.rc
// Passive House / Sustainability Enthusiast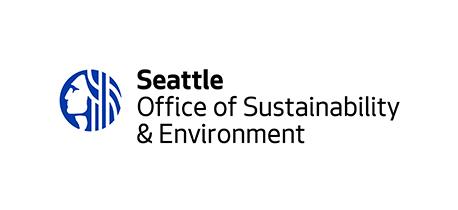 Job Title: Climate & Energy Advisor
Salary: $40.39 - $60.60 Hourly
Location: Seattle Municipal Tower, 700 5th Ave., Seattle, Washington
Job Type: Civil Service Exempt, Regular, Full-time
Department: Office of Sustainability and Environment
Closing Date/Time: Tuesday, 02/21, 4:00 PM Pacific Time

The Office of Sustainability & Environment (OSE) is a busy executive office (i.e. reporting to the Mayor) that focuses on policies and programs that address Seattle's environmental challenges while creating vibrant communities and building shared prosperity.

OSE is seeking an innovative and strategic thinker to advance energy-efficiency and clean energy, and reduce greenhouse gas (GHG) emissions in Seattle's building sector. The work is part of OSE's larger effort to implement the City of Seattle's Climate Action Plan (CAP), which outlines how the City can achieve carbon neutrality by 2050. With buildings responsible for 33% of Seattle's core GHG emissions, Seattle has a citywide goal to reduce GHG emissions across the building stock 82% by 2050 from a 2008 baseline. Making sure our energy comes from clean, low-carbon sources and improving the overall energy efficiency of our buildings are essential to reducing our GHG emissions.

You will develop and implement GHG reduction and energy efficiency approaches and policies for the commercial, multifamily and residential building sectors. You will report to the Sustainable Buildings Program Manager and will coordinate closely with OSE and other City staff to align work with existing policies and initiatives and with those under development. You should demonstrate a wide range of skills, from program management to policy development, and be skilled at communicating and coordinating with a wide set of audiences and stakeholders. OSE prioritizes racial equity and environmental justice in our work to protect Seattle's environment and you should share OSE's commitment.

Education: Baccalaureate degree in public administration, urban planning, building science, architecture, environmental studies, engineering, or a related field (or a combination of education and/or training and/or experience which provides an equivalent background required to perform the work of the class).

Experience: At least four years of experience in two or more of the following areas: planning, research, program development, project management, or policy analysis related to climate, environment, resource conservation, or energy efficiency.

To be considered for this position, you must complete the application fully and attach:
Cover letter explaining your interest and qualification for the job,
Resume,
A 3-5 page writing sample. Examples may include a policy memo, research paper, or other publication.

For more information on the position and to apply for the job, please visit:
http://agency.governmentjobs.com/seattle/default.cfm?action=viewJob&jobID=1648117
Please be kind and respectful!
Please make sure to be respectful of the organizations and companies, and other Rate It Green members that make up our community. We welcome praise and advice and even criticism but all posted content and ratings should be constructive in nature. For guidance on what constitutes suitable content on the Rate It Green site, please refer to the User Agreement and Site Rules.
The opinions, comments, ratings and all content posted by member on the Rate It Green website are the comments and opinions of the individual members who posts them only and do not necessarily reflect the views or policies or policies of Rate It Green. Rate It Green Team Members will monitor posted content for unsuitable content, but we also ask for the participation of community members in helping to keep the site a comfortable and open public forum of ideas. Please email all questions and concerns to admin@rateitgreen.com