Investing in Green Energy Improvements

gracemorrison
0 Ratings
5 Discussions
0 Group posts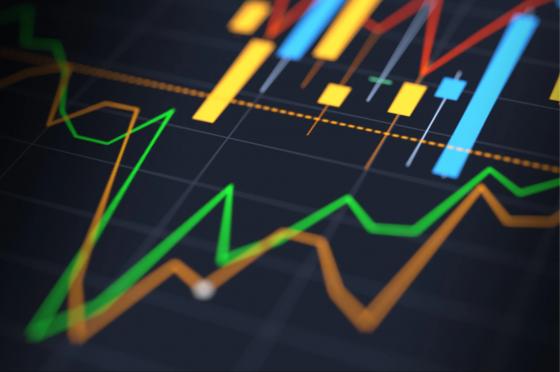 There seems to be some market fear of making green building improvements under the assumption that they will constitute a considerable expense without a sufficient return on investment. This belief is rather short-sighted. When analyzing this myth that green energy and sustainable improvements aren't profitable investments, common sense, and some data, show that this train of thought is illogical. Green building and energy continue to grow in importance as the climate crisis approaches, but this transition can also be profitable for those who choose to invest in sustainability.
While green building and investing are not yet a perfect science, the problems these areas face will continue to lessen with time as technology develops, driving down costs, and we grow closer to the climate goal deadlines. Green building development costs are on average 6.5% higher than those of common construction by some reports, but, as a result, these green buildings rent for 13.3-36.5% more (Fischhoff, 2020). Green buildings are much more desirable to tenants, especially with energy efficiency as an element as it drives down energy bill costs and better health, seeing as in a study, "More occupants reported that the air was fresh and that the air quality was 'good' in the green buildings compared to the conventional building, and there were with statistically significant fewer reports of coughs/sneezes and neck/shoulder ache"(Allen et al., 2015). Tenant satisfaction is higher in green buildings due to the tools to a healthier building financially, environmentally, and personally, making them a worthy investment. Additionally, research (Fedrizzi, Karlström, & Brown, 2013) shows that "a minimal upfront investment of 2% on top of the construction costs of a project yields savings of over ten times the initial investment, based on a life cycle of 20 years for 33 LEED-rated projects in the United States." Green buildings are a profitable way to help create sustainability and improve the lives of the occupants.
Considerations of green investment must address the ongoing expenses of properly maintaining renewables, but it is also worth noting that the same is true for non-renewables; there are upkeep expenditures either way. One can also consider the flaws in green energy, such as the disposal of solar panels; however, as recycling efforts advance, the feasibility and sustainability of green investment continue to evolve as costs for renewables decrease. While the green market has progress to make, it is likely to increase in profitability and importance as technology develops.
In times such as these, with an energy crisis and high fossil fuel prices due to the volatility of the global market, electricity bills rise with them. However, we don't find this problem with renewable energy because of the simple fact that these resources are, by definition, infinite. Moving to renewables also makes more sense as costs have dropped, solar power by 90% and wind by 60% (Bond, Butler-Sloss, Newcomb, 2022). This fact means that the upfront cost of green energy has never been cheaper with a return as infinite resources allow for energy independence and, as a result, market independence. Investing in solar panels, an easier way to invest in sustainability, have an average return on investment in the US of 10% (Zientara, 2022), but this statistic varies by geographical location. Investing in green energy is both beneficial for the environment and for spending.
Additionally, once energy-efficient products are installed, they decrease the cost of electricity bills by requiring less energy to run. "Estimates for the reduction in a green building's energy use compared to a conventional code-compliant building range from 25% - 30% (based on LEED-certified buildings in the United States) to up to 35% - 50%" (Fedrizzi, Karlström, & Brown, 2013), driving the operating costs down and the asset value up. Green building practices have important health benefits as well; further from Allen et al. (2015), their research found that the mortality rate in hospitals which utilized green building strategies dropped 19%. Green building as an investment is beneficial for both profit and wellbeing. In the housing market, this factor seems to be increasing in importance.
The Association for International Real Estate Investors (AFIRE), a nonprofit trade organization operating out of Washington DC, conducted a survey (Platt, 2022) in which 79% of respondents expect the green building sector to grow in importance in investment decisions, a factor that investors should consider when examining the future. Another consideration is that consumer preferences are changing. When shown energy-efficiency scores in another AFIRE survey, AFIRE members showed more interest in homes with high energy efficiency or low energy costs. The requirement of energy efficiency disclosure could motivate rental owners to improve sustainability, reducing costs and energy usage, a valuable consideration, seeing as buildings are responsible for approximately 29% of greenhouse gas emissions (Leung, 2018).
Energy efficiency and green building will only increase the competitiveness of a building, presenting an opportunity for a mutually beneficial situation. Those people looking to invest should take advantage of this opportunity and invest in green options, saving themselves money and increasing building value. Research from an IFC report illustrates by 2030, the investment opportunity for green residential and commercial markets will be $15.7 trillion and $9 trillion respectively, for a total market potential of $24.7 trillion. Green building is becoming an increasingly profitable opportunity and helps to prepare for the future with sustainable development.
In the broader investment sector, the long-term climate risk is investment risk, meaning that more sustainable options can present a lower risk investment. Additionally, investing now is beneficial in avoiding the physical and transition risk with climate change and net-zero deadlines approaching, so the cost of doing nothing will continue to grow. For those looking to invest in the broader market, investing in companies that benefit from the climate transition is the best option, helping further move the market along as their value increases. Furthermore, investing in the green shift could create hundreds of thousands of jobs, further boosting the economy. Investors must look to extended investment periods and seize the opportunity to act in and benefit from the transition into a climate-friendly economy.
Studies show that investing in a green future, specifically building, is a wise consideration. Green building and energy are expected to increase in relevance, is a cheaper option long-term, is a more desirable choice for renters, and obviously, is beneficial for the climate crisis. Additionally, as building codes increase in strictness, the building industry's sustainability skills heighten, making investing in green building both more accessible and crucial. Preparing for the climate crisis sooner is not only advantageous in pushing change forward but is financially fruitful in both the short and long term.
Sources

Matt Hoots
Atlanta, GA, united-states
4 Ratings
8 Discussions
7 Group posts
Matt Hoots
// SawHorse Design + Build
Thanks for sharing this information. Efficiency or renewable alone is a great option. Combined they make ever more sense.
Please be kind and respectful!
Please make sure to be respectful of the organizations and companies, and other Rate It Green members that make up our community. We welcome praise and advice and even criticism but all posted content and ratings should be constructive in nature. For guidance on what constitutes suitable content on the Rate It Green site, please refer to the User Agreement and Site Rules.
The opinions, comments, ratings and all content posted by member on the Rate It Green website are the comments and opinions of the individual members who posts them only and do not necessarily reflect the views or policies or policies of Rate It Green. Rate It Green Team Members will monitor posted content for unsuitable content, but we also ask for the participation of community members in helping to keep the site a comfortable and open public forum of ideas. Please email all questions and concerns to admin@rateitgreen.com