Introducing Berkeley Green Group, Rochester, NY

Ronjf1
NY, United States
0 Ratings
1 Discussions
0 Group posts
Posted by:
Ronjf1
// Energy Solutions provider and consultant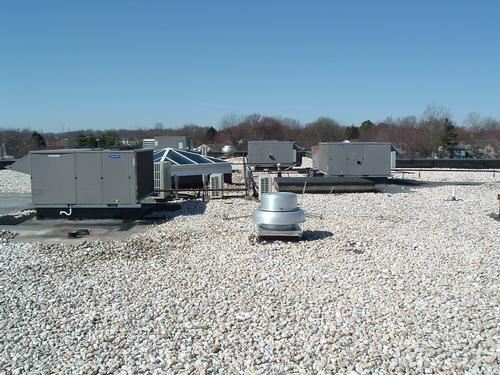 Introducing Berkeley Green Group

Over 30 years ago, Todd Kiley from Rochester, NY achieved his mechanical engineering degree. That background allowed him to travel the world providing advanced industrial heating and cooling solutions as well as a breakthrough portable MRI technology from his company in Chicago. For the past seventeen years, he has provided residential and commercial mechanical services throughout the Rochester region. But his passion remained in technology advances and two new opportunities have spawned the creation of the Berkeley Green Group.

According to Kiley, the Berkeley Green Group will focus on two technologies; one developed at the University of Nebraska the other at Rochester Institute of Technology. Digital controls that mange fan speeds for rooftop air conditioning systems have been around for awhile but they are still a growing trend. Bes-Tech CEO, Dr. Liu, has patent and patent pending status on digital controls that are a next generation solution. They also control amperage hogging compressor speeds for large scale hvac units. The combined savings from controlling fan and compressor speeds range from 30-60%. The Berkeley Green Group now has "trade ally" status with Bes-Tech. Later this spring, they will be installing four Digital Rooftop Control modules on post offices throughout the metro, NYC region plus an additional installation in Rochester through a contract with ConEd Solutions. A training facility is also planned.

Besides rooftop hvac, technology coming out of RIT impacts water chillers used for massive cooling demands. The status quo in maintaining the water quality in these chillers has been through the use of hazardous chemicals. Dr. Ogut, from RIT, has created a low cost solution to this standard practice. By introducing an electrical pulse to the recirculating water not only can scale build up be eliminated but bacterial growth can also be halted. This results in zero chemical costs as well as reducing the risks of handling by technicians. In addition, bio hazards are eliminated. The water, when purged, can be used for irrigation onsite. Monitoring is still required. But at sixteen different installs on the RIT , the impact has been outstanding. Kiley's group will also be providing this solution via an intended low cost leasing model.

The Berkeley Green Group will be keeping its eyes and ears open for other cutting edge technologies that provide energy savings and environmental benefits. The company is now looking at a mobile solar platform that can deliver up to 4kw of power. It can be installed on its own foundation via a bolting system and removed and transported to another location when desired. It is a simple plug and play solution that can provide tracking, car charging, battery storage or grid connected options.

For more information or to introduce additional technologies, please contact Berkeley Green Group:

http://www.rateitgreen.com/green-building-directory/sustainable-building-companies/berkeley-green-group/5168

Email: RFriedman@BerkeleygreenGroup.com


Please be kind and respectful!
Please make sure to be respectful of the organizations and companies, and other Rate It Green members that make up our community. We welcome praise and advice and even criticism but all posted content and ratings should be constructive in nature. For guidance on what constitutes suitable content on the Rate It Green site, please refer to the User Agreement and Site Rules.
The opinions, comments, ratings and all content posted by member on the Rate It Green website are the comments and opinions of the individual members who posts them only and do not necessarily reflect the views or policies or policies of Rate It Green. Rate It Green Team Members will monitor posted content for unsuitable content, but we also ask for the participation of community members in helping to keep the site a comfortable and open public forum of ideas. Please email all questions and concerns to admin@rateitgreen.com