How can users' behavior improve green building efficiency?

Suelen Ribeiro
MA, United States
0 Ratings
5 Discussions
5 Group posts
Posted by:
Suelen Ribeiro
// Architect/ LEED GA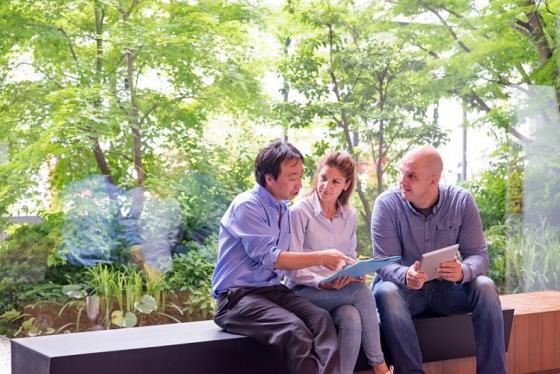 Users' behavior can achieve a considerable impact on a green building efficiency. For it to work, people need to understand why and how they can contribute to the building. Therefore, to teach, to instruct, and to motivate users to have green behavior are the main strategies.

To teach users is not easy work since everybody has their own habits but when people start to raise awareness, it can be the start of new habits. Every building before occupation should consider providing a workshop to new occupants explaining the importance of their behavior and how they can achieve success as an efficient building.

The followings orientations would help people to work efficiently with the building:

-Turn off the lights;
-Avoid electric lights when you have enough natural light;
-Be strategic with window coverings (promote airflow through your room and block -the sun during the afternoon);
-Open windows when the weather is favorable and turn off the air conditioner or if it is cold weather make sure the windows are totally closed;
-Check AC filters once a month and replace regularly;
-Turn off and unplug every single equipment that will not be used for a long period;
-Post reminders around the building to help users.

Those are general strategies that can help any kind of buildings but it is also important to analyze the building use, to find where the most energy consumption is and create a specific strategy for it since each building has their own purpose.

Having a green behavior is not difficult but needs practice. Each one of us can make a big difference in our attitudes.

Please be kind and respectful!
Please make sure to be respectful of the organizations and companies, and other Rate It Green members that make up our community. We welcome praise and advice and even criticism but all posted content and ratings should be constructive in nature. For guidance on what constitutes suitable content on the Rate It Green site, please refer to the User Agreement and Site Rules.
The opinions, comments, ratings and all content posted by member on the Rate It Green website are the comments and opinions of the individual members who posts them only and do not necessarily reflect the views or policies or policies of Rate It Green. Rate It Green Team Members will monitor posted content for unsuitable content, but we also ask for the participation of community members in helping to keep the site a comfortable and open public forum of ideas. Please email all questions and concerns to admin@rateitgreen.com