Customized Switches and Sensors for Indoor Air Quality || Swidget

samanthaklein
MA, United States
0 Ratings
10 Discussions
3 Group posts

Matt Hoots of Sawhorse, Inc. connects with Chris from Swidget (a clever name: think "Switching" and "Widgets") at the 2022 International Builders Show. Chris walks us through Swidget's modular sensors and wiring devices, which are designed for smart homes.

The wiring devices look like traditional outlets and switches and have the same footprint, so the installation process and use are easy and familiar. The sensor modules are interchangeable between the wiring devices with a simple snap. These products can be easily upgraded with technology innovations without having to change the base devices, which saves time and money, and can help reduce a property's carbon footprint.

Swidget offers offer a range of capabilities and functionalities, including:
Energy monitoring
Indoor air quality (IAQ) measures such as VOCs, temperature, humidity, and pressure (PM1 and PM2.5 sensors are in development)
Motion detection
Convenience elements such as nightlights and emergency lightning; and USB charging
The modules have a tri-contact switch, which is key to tying into home ventilation systems like ERVs and HRVS.
The sensors are connected to an app, which notifies the homeowner or property manager according to set parameters. In addition to monitoring, the equipment is also able to directly cause changes to current conditions. In some cases, the sensors can literally switch equipment on or off, or adjust activity levels. In other cases where the device is in a different location, information can bs sent through the cloud. As an example, if a device senses excess humidity in a bathroom, it will turn on the fan to increase ventilation. Once equilibrium is reached, the device will automatically turn off the fan.

Swidget's VOC or volatile organic compound sensors monitor unhealthy chemicals such as those which typically offgas from furniture, carpets, electronics, and cleaning supplies. If high levels of VOCs are observed, the device will turn on a ventilation fan or notify a homeowner via the Swidget app.

Swidget has partnered with Panasonic to develop and distribute technologically advanced products. One innovative example is the WhisperCeiling DC, a fan ideal for use in high humidity rooms such as the bathroom, laundry room, sunroom, basement, or garage. The sensor monitors and then works to control temperature, humidity, and motion. Models with light sensors incorporate dimmable LED chips with low powered lights for energy efficient, long-life illumination. The sensors also work with Panasonic's ERV (Energy Recovery Ventilator) system, working to replaces stale air with fresh air throughout the day.

Swidget is developing integrations with property management companies to scale monitoring, notification, and equipment adjusting capabilities. The company will be expanding additional sensor and management capabilites.

Monitoring is growing in demand as a part of sustainable and smart home building trends. The ability to act on the information provided through a combination of data, programming and controls is a further innovation that will greatly expand the impact on occupant health, safety, comfort, while also reducing energy consumption, emissions, and environmental impact.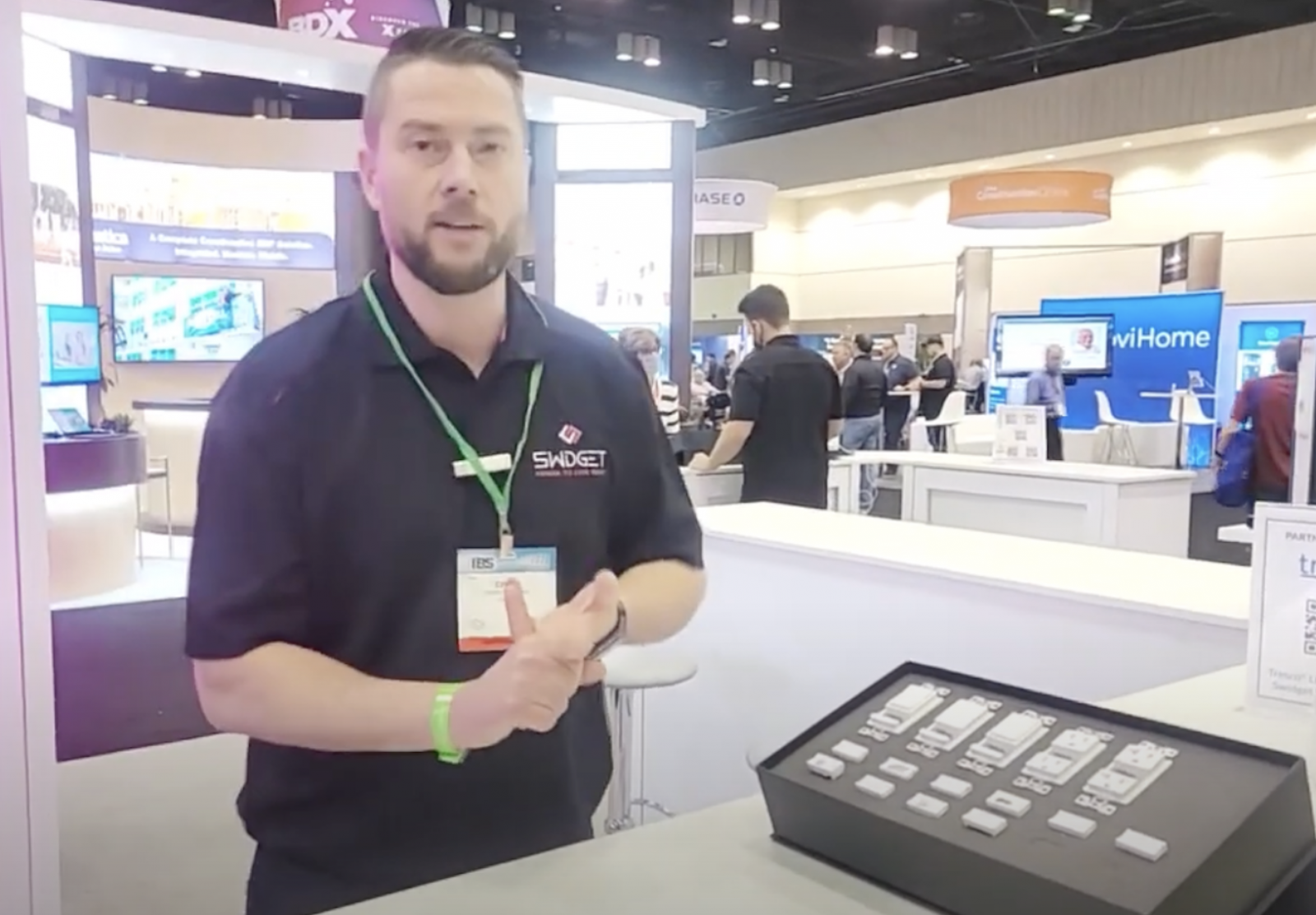 Please be kind and respectful!
Please make sure to be respectful of the organizations and companies, and other Rate It Green members that make up our community. We welcome praise and advice and even criticism but all posted content and ratings should be constructive in nature. For guidance on what constitutes suitable content on the Rate It Green site, please refer to the User Agreement and Site Rules.
The opinions, comments, ratings and all content posted by member on the Rate It Green website are the comments and opinions of the individual members who posts them only and do not necessarily reflect the views or policies or policies of Rate It Green. Rate It Green Team Members will monitor posted content for unsuitable content, but we also ask for the participation of community members in helping to keep the site a comfortable and open public forum of ideas. Please email all questions and concerns to admin@rateitgreen.com