Battery Breakthrough by CUNY Energy Institute: Low Cost, Long Life, Non-Toxic & Safe

Kalyani.rc
0 Ratings
29 Discussions
14 Group posts
Posted by:
Kalyani.rc
// Passive House / Sustainability Enthusiast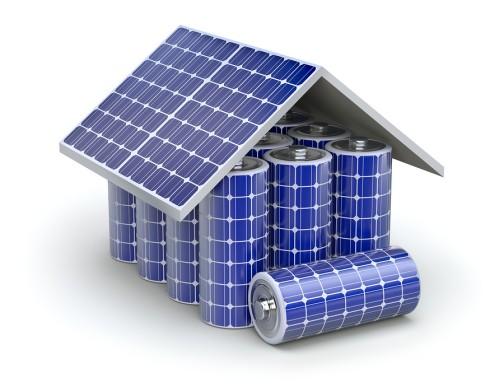 A low-cost, nonflammable battery with a high energy density and the capability of thousands of more recycling cycles than any comparable battery to come out of a laboratory has been developed by researchers at The City University of New York's Energy Institute.

In research published in the journal Nature Communications, the Energy Institute said the battery is in the same class as the familiar AA, but its energy density is potentially high enough to equal that of lithium ion batteries, without the danger.

Scaled up, it would allow electric utilities, commercial and residential buildings and homeowners to store electricity generated by solar and wind systems to provide power at night and when the wind isn't blowing. Scaled down, it offers a safe alternative to widely used lithium-ion batteries, which have caused fires in cell phones, airplanes, and electric cars.

"Batteries for [power] grid applications such as integration of renewable power must be low cost, of high cycle life and energy density, safe, reliable and composed of easily acquired materials requiring relatively simple manufacturing processes," the paper says. Previous technologies "are often unsuitable for wide [grid] deployment because of cost, durability and potential safety hazards."

Senior research associate Gautam G. Yadav, the paper's lead author and principal inventor, worked with senior research associates Joshua W. Gallaway, Damon E. Turney and Michael Nyce, doctoral students Jinchao Huang and Xia Wei, and Distinguished Professor of Chemical Engineering Sanjoy Banerjee, who directs the CUNY Energy Institute.

Their research culminates a prestigious $5 million grant from the federal Advanced Research Projects Agency-Energy, which supports the development of advanced energy technologies. Some of the research was conducted at Brookhaven National Laboratory.

CUNY has already licensed the new, higher-density battery to Urban Electric Power, a startup based in Pearl River, N.Y., which has begun manufacturing a lower-density version of this battery. Last year the state Regional Economic Development Council awarded the company $1 million to equip its factory, expand its production staff and ramp up to an initial goal of manufacturing 30,000 batteries a year. The company says its next target will be expanding to a more automated plant with 10 times that capacity.

For the complete article, please visit:
http://www1.cuny.edu/mu/forum/2017/03/01/battery-breakthrough-by-cuny-energy-institute-low-cost-long-life-non-toxic-and-safe/

Please be kind and respectful!
Please make sure to be respectful of the organizations and companies, and other Rate It Green members that make up our community. We welcome praise and advice and even criticism but all posted content and ratings should be constructive in nature. For guidance on what constitutes suitable content on the Rate It Green site, please refer to the User Agreement and Site Rules.
The opinions, comments, ratings and all content posted by member on the Rate It Green website are the comments and opinions of the individual members who posts them only and do not necessarily reflect the views or policies or policies of Rate It Green. Rate It Green Team Members will monitor posted content for unsuitable content, but we also ask for the participation of community members in helping to keep the site a comfortable and open public forum of ideas. Please email all questions and concerns to admin@rateitgreen.com