USGBC Announces Annual #Top10LEED List

Posted on: 01/31/2018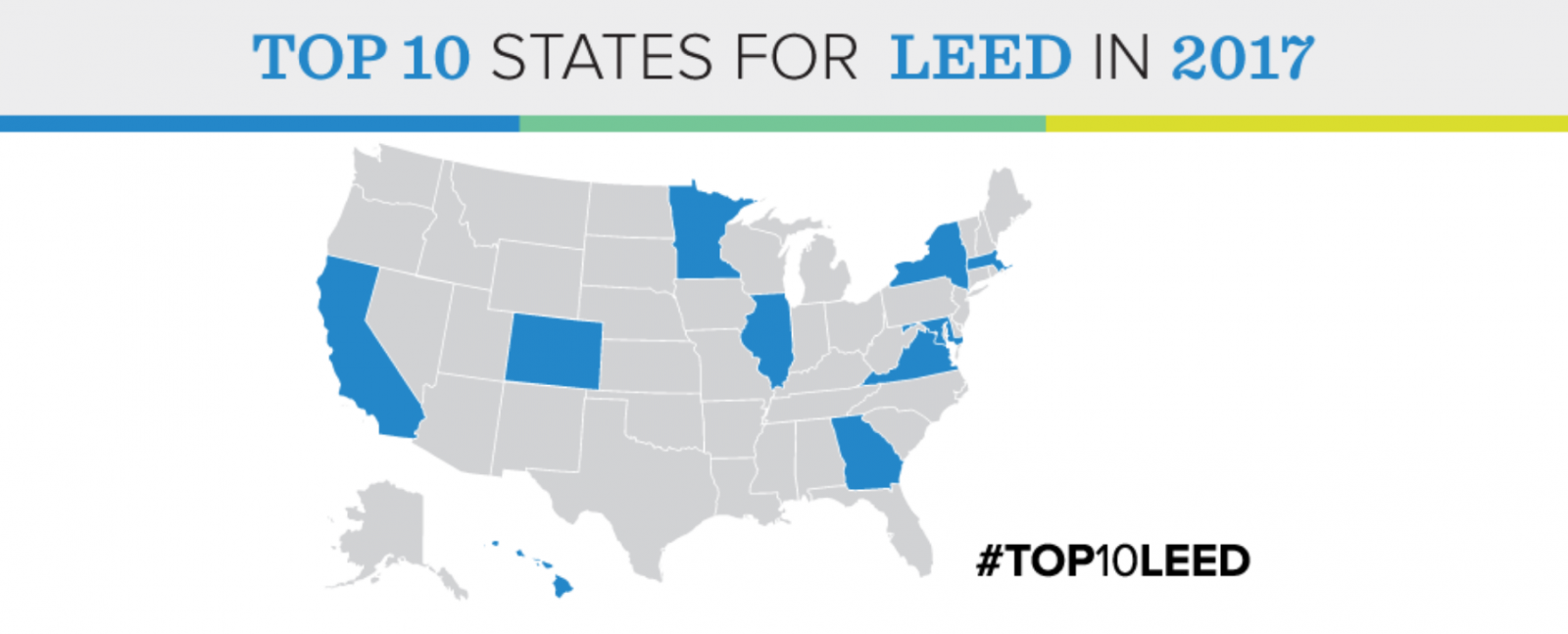 The USGBC's Top 10 LEED States completed 1399 projects in 2017, encompassing 314.73 million gross square feet of space. The list ranks states in terms of certified square feet per resident. The list aims to draw attention to states that are making significant strides in sustainable design, construction and transformation at the building level and opens up conversations around community and city-level accomplishments in sustainable development.
Where does your state fall?
1. Massachusetts
2. New York
3. Illinois
4. Hawaii
5. Maryland

We don't want to reveal all of the USGBC's sescrets. Read the full press release to learn more.