The First Solar Panel Recycling Plant in Europe Opens in France

Posted on: 06/28/2018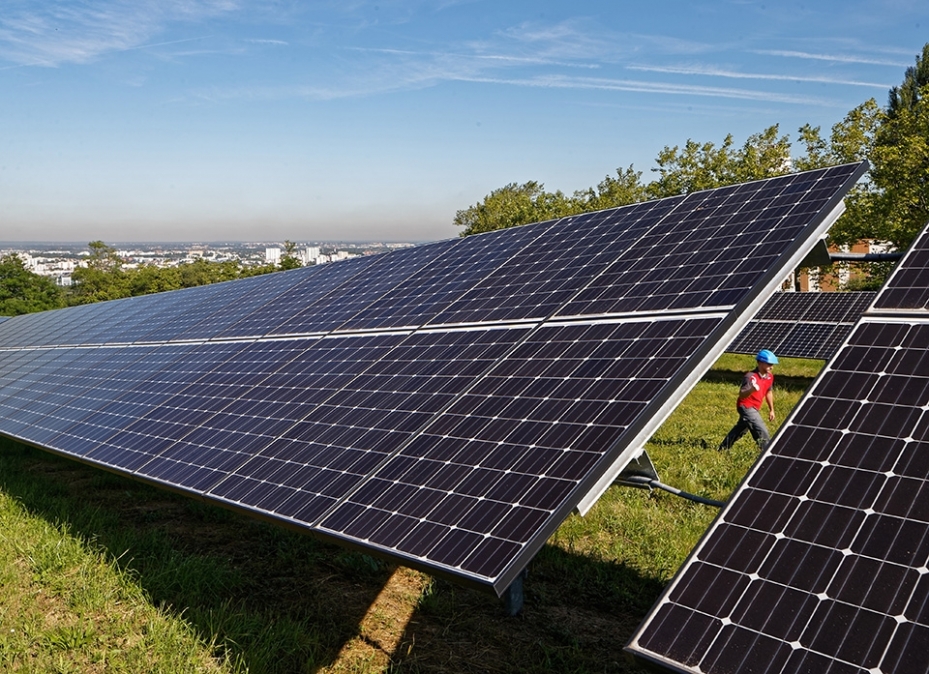 Veolia Environment S.A., a French transnational water, waste, and energy company, has opened the first recycling plant for solar panels in Europe. Veolia is aiming to build more recycling plants as virtually all French solar panels will reach their end of life in 2018.
The new plant in Rousset city, southern France, recovered 1,300 tons of material per year in 2017. It is estimated to recycle 4,000 tons by 2022.
Gilles Carzuaa, head of electronics recycling at Veolia said, "This is the first dedicated solar panel recycling plant in Europe, possibly in the world."CEO of PV CYCLE France Nicolas Defrenne said, "This first unit dedicated to recycling used photovoltaic panels is part of the high value-added strategy in our sector, recovering nearly 96% of materials while reducing the environmental impact of the collection process."
The global solar panel recycling market has a lot of potentials to grow: In 2015, its revenue reached approximately $20 million. The sales are projected to reach $360 million in 2024. According to Global Market Insights, it is estimated to reach a return on investment (compound annual growth rate*) of more than 35 percent over the next eight years in solar panel recycling sector.

Global Market Insights highlights the countries that are most active in the field of solar panel recycling:
- Germany processed 75,000 metric tons of panels in 2015. It is anticipating national and European legislation.
- Chile is preparing to process 45,000 metric tons of decommissioned PV panels.
- American PV panel recycling market was roughly five million dollars in 2015. The United States recycled 30,000 metric tons in 2016 and the more is expected
* CGAR, Compound Annual Growth Rate is an average annual growth rate for precisely evaluating the ROI of an investment.
https://www.veolia.com/en/veolia-group/media/news/recycling-photovoltaic-panels
http://www.abnewswire.com/pressreleases/solar-panel-recycling-management-industry-analysis-research-and-trends-report-for-20162024_119650.html
https://www.planet.veolia.com/en/search?keywords=ROUSSET+FIRST+RECYCLING+PLANT+FOR+SOLAR+PANELS&op=%5Bpress+enter%5D