Tesla Puts a Price on The Solar Roof - and It's Competitive

Posted on: 08/02/2017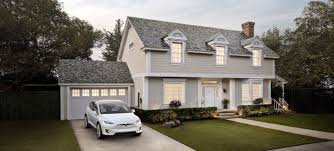 Tesla is now taking orders on the company's Solar Roof, at $21.85 a square foot. Consumer Reports had predicted the tiles would need to come in at $24.50 to be competitive, and the company has clearly delivered.
The tiles will come in four styles - Tuscan, Slate, Textured, and Smooth. One smooth color and one textured glass type are already available.
Aside from obvious energy savings benefits, the tiles are apparently stronger than traditional roofing tiles AND come with a hard ot believe warranty - "the lifetime of your house, or infinity, whiever comes first." Seriously? Wow.
To learn more: http://www.apartmenttherapy.com/teslas-solar-roof-is-actually-cheaper-than-a-normal-roof-248454

Allison Friedman
Weston, MA, united-states
0 Ratings
298 Discussions
84 Group posts