Stephanie Horowitz of ZeroEnergy Design, Interviewed by Architectural Digest on Architecture and Climate Change

Posted on: 04/03/2020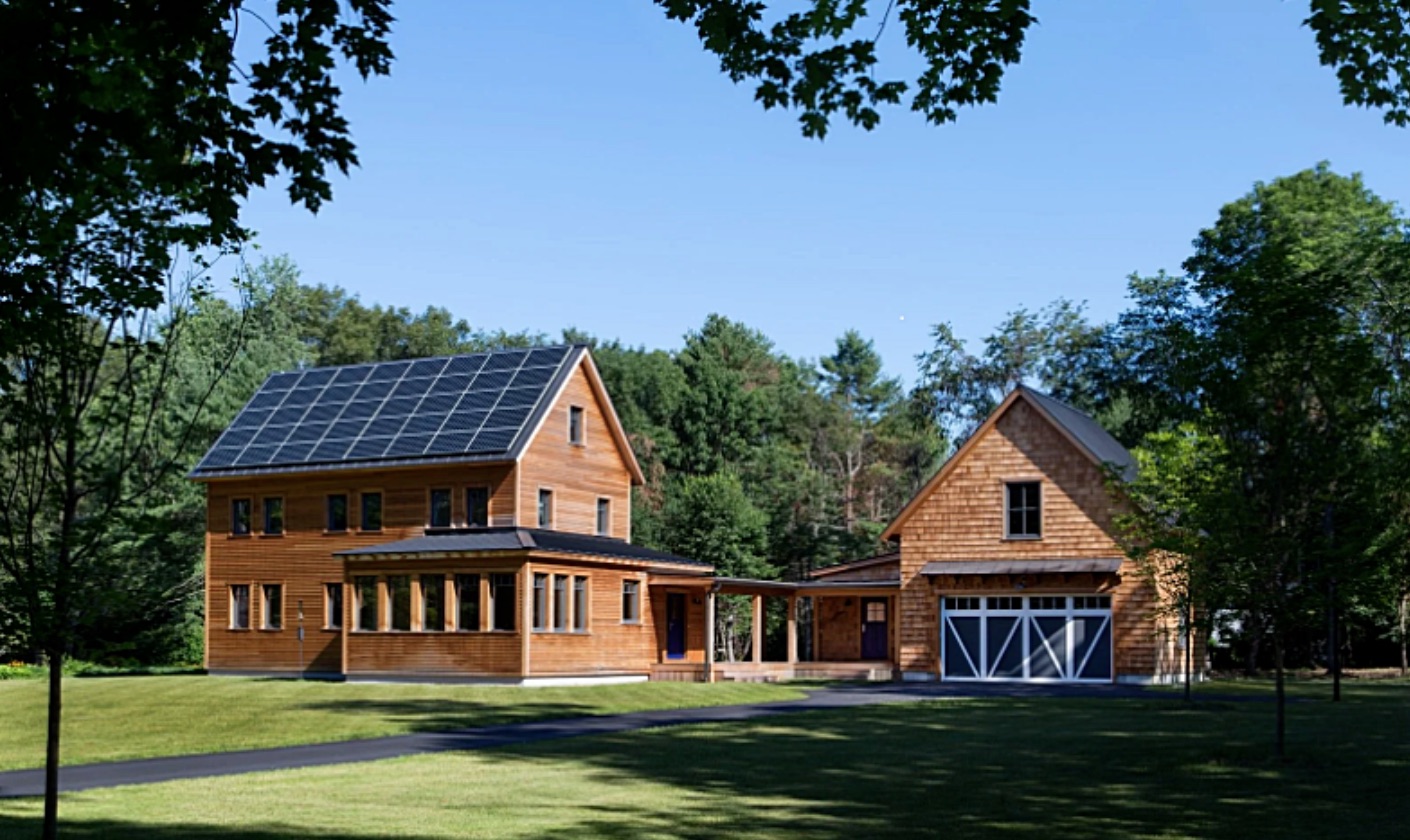 ZeroEnergy Design's net-positive farmhouse in Lincoln, Massachusetts.

Stephanie Horowitz, Managing Director at ZeroEnergy Design, a Rate It Green Member, was recently interviewed for an article by Elizabeth Stamp of Architectural Digest: "How the Architecture Industry Is Reacting to Climate Change." The article discusses the energy use and CO2 emissions that building construction contributes, and the opportunity and responsibility the field has to make an impact.
Stamp begins with a review of key and updated energy and emissions statistics from the United Nations Environment Programme 2019 Global Status Report for Buildings and Construction. According to the report, buildings and construction accounted for 36 percent of energy use and 39 percent of energy and process-related CO2 emissions in 2018.
Building energy efficiency must be improved by 3% each year in order to meet benchmarks for the Paris agreement and the UN's Sustainable Development Goals, and it will take sigificant effort and a trajectory change to reach these goals.

To read more:
https://www.rateitgreen.com/green-building-community/groups/posts/stephanie-horowitz-of-zeroenergy-design-interviewed-by-architectural-digest-on-architecture-and-climate-change/4352

Image: Chuck Choi Photography via Architectural Digest